Khomas Region, Windhoek District: Beautiful Equestrian and Guest Farm is for Sale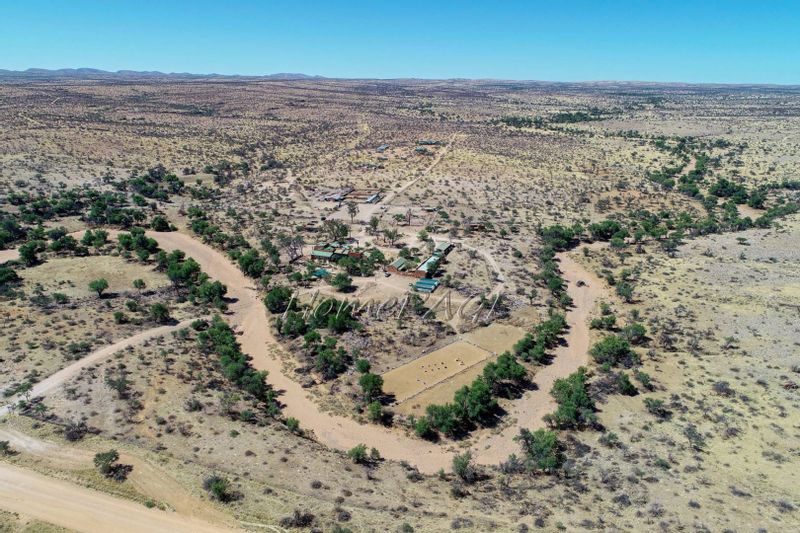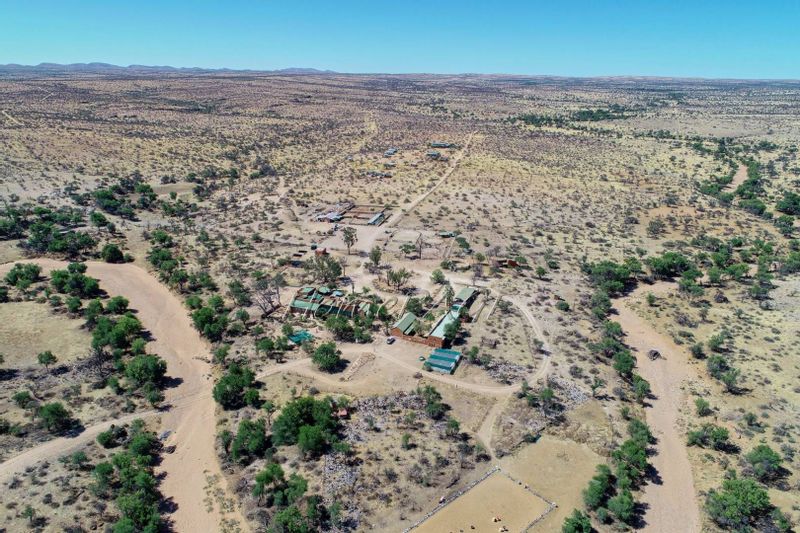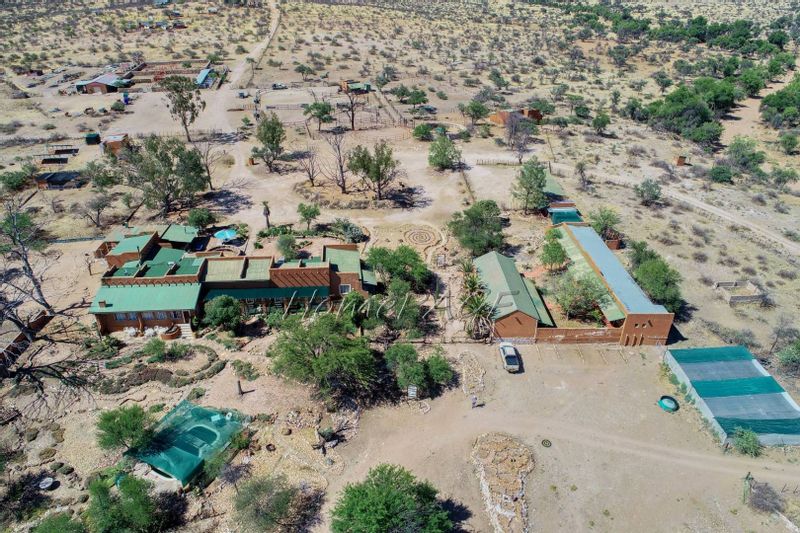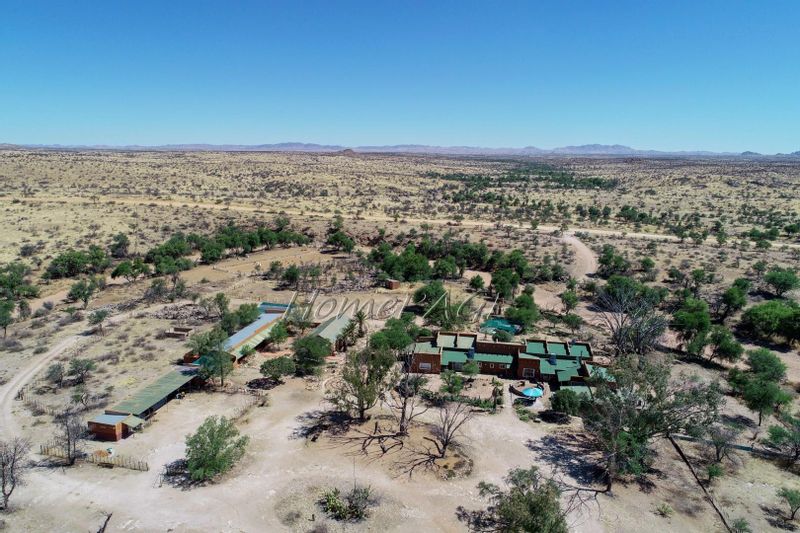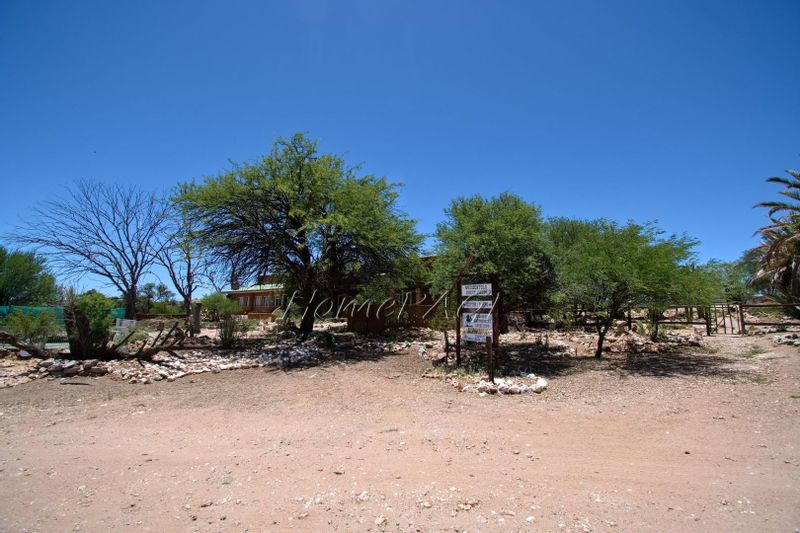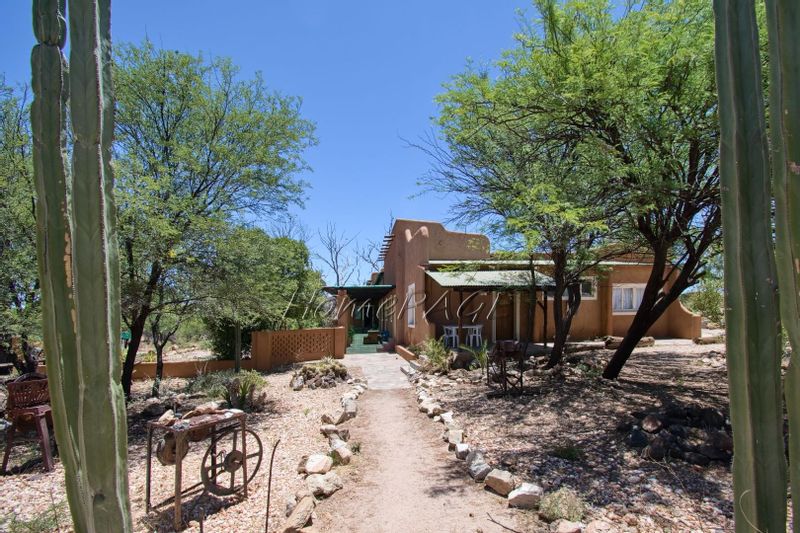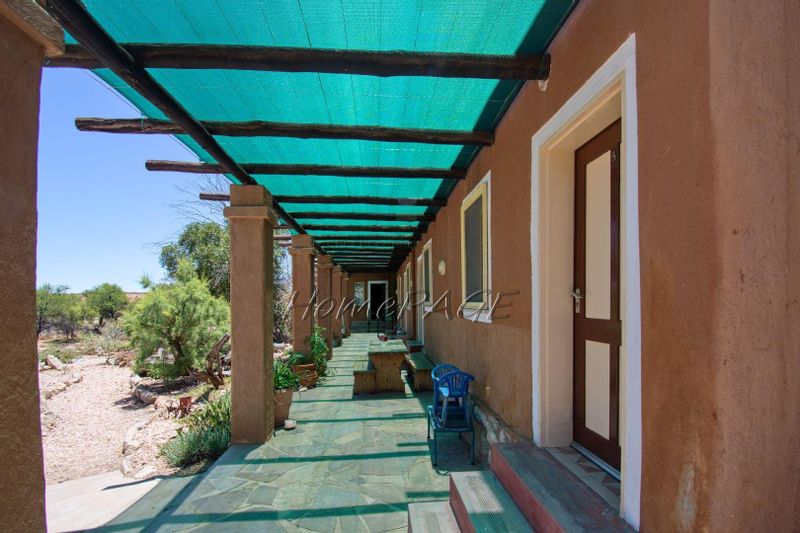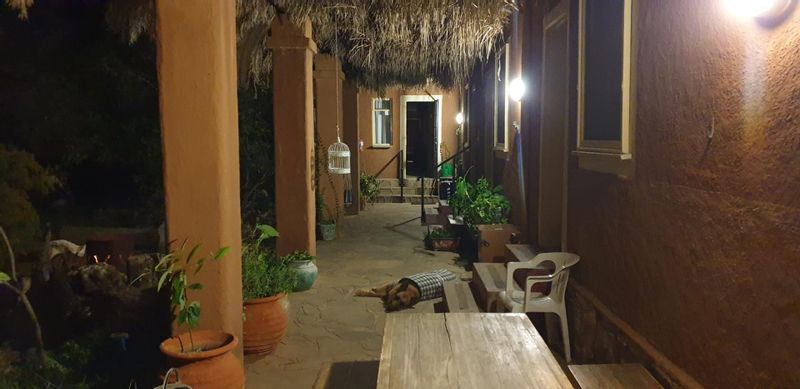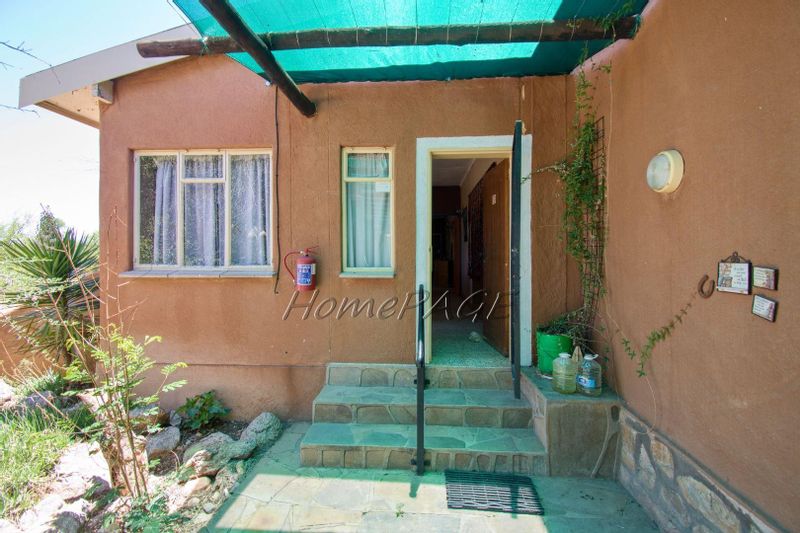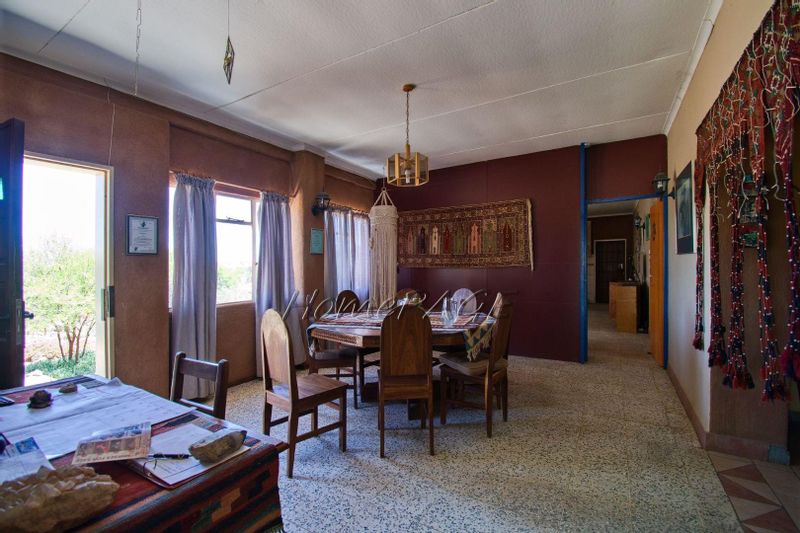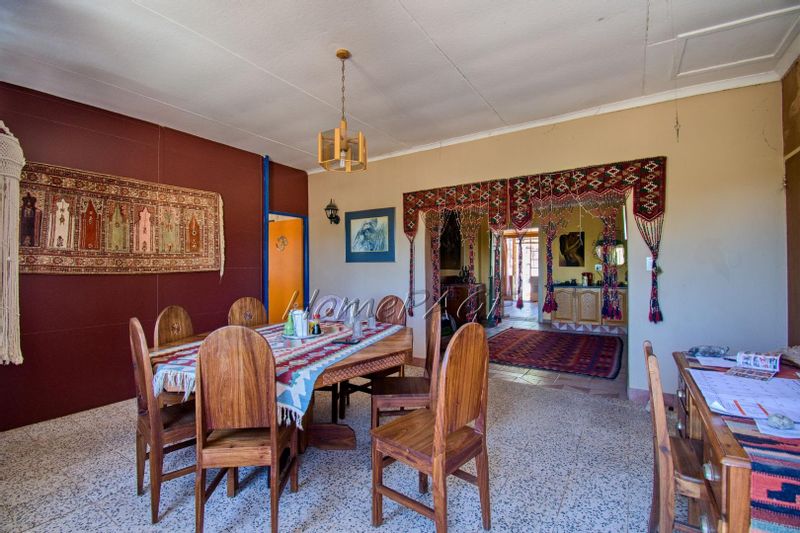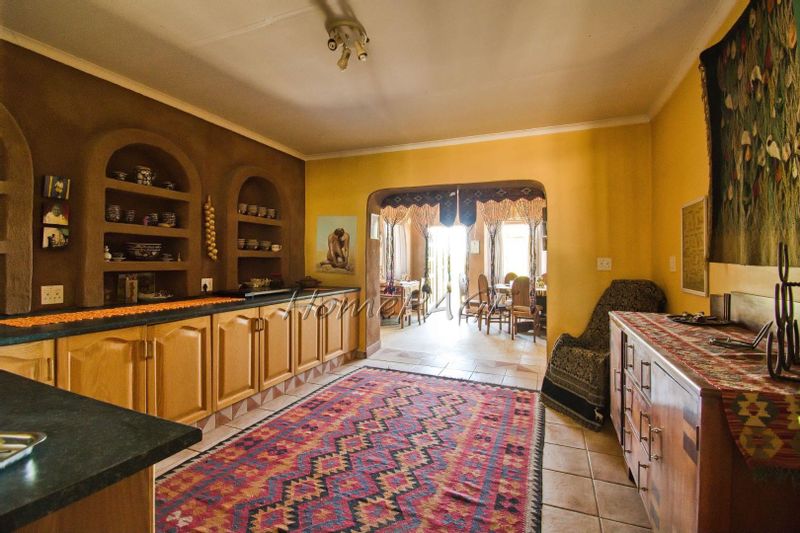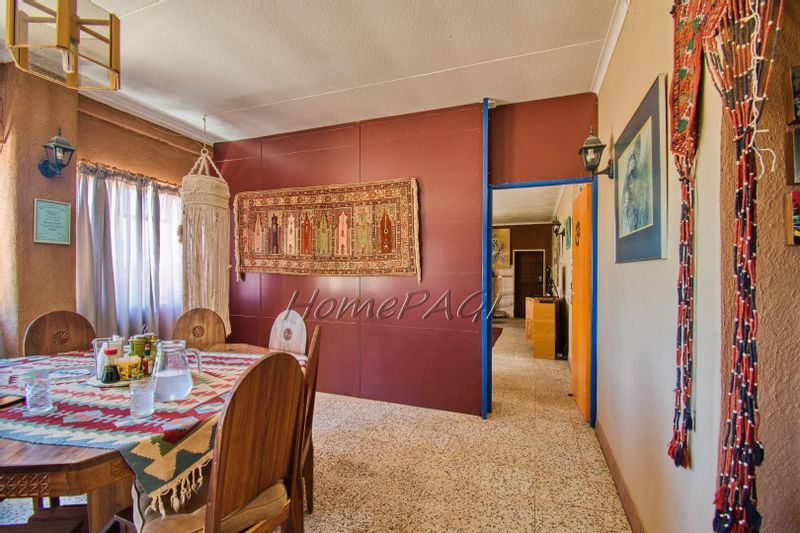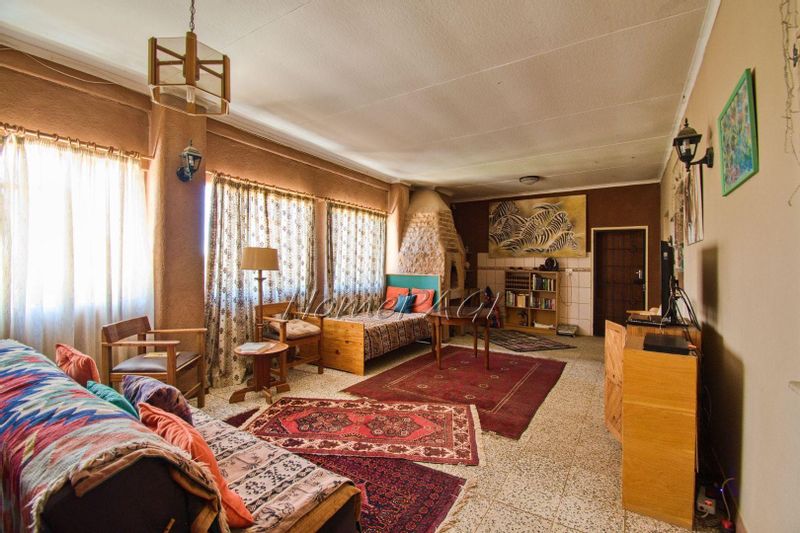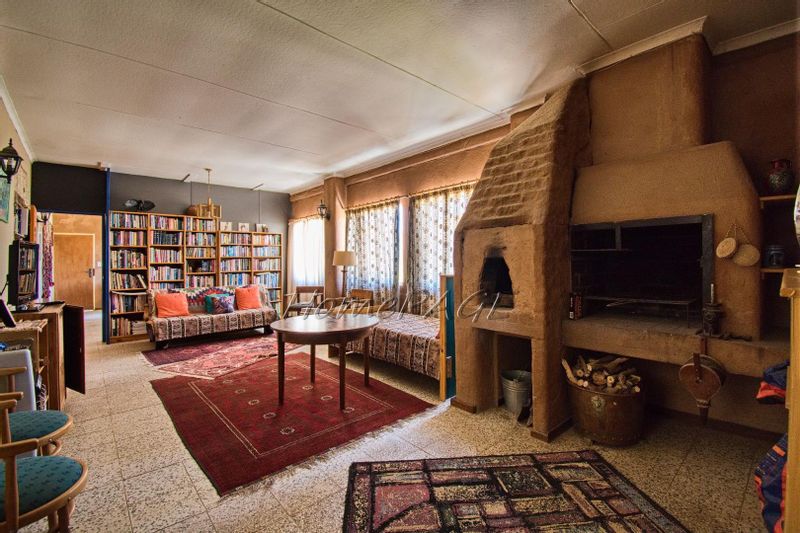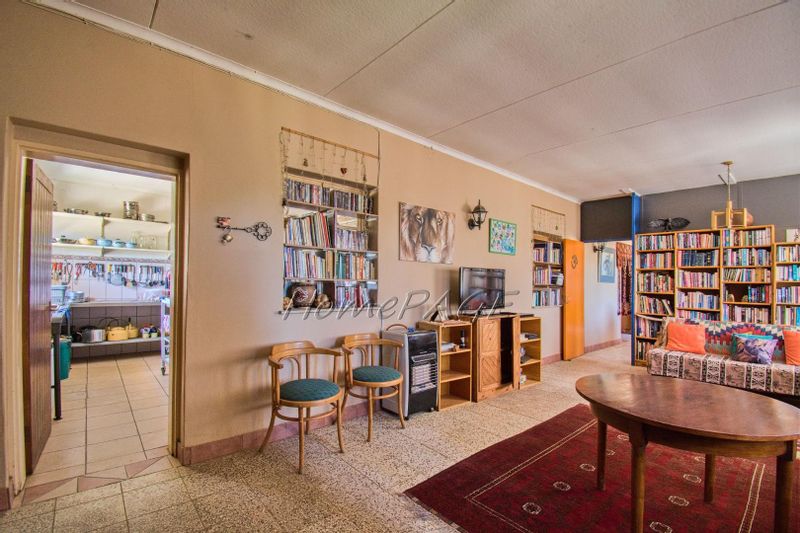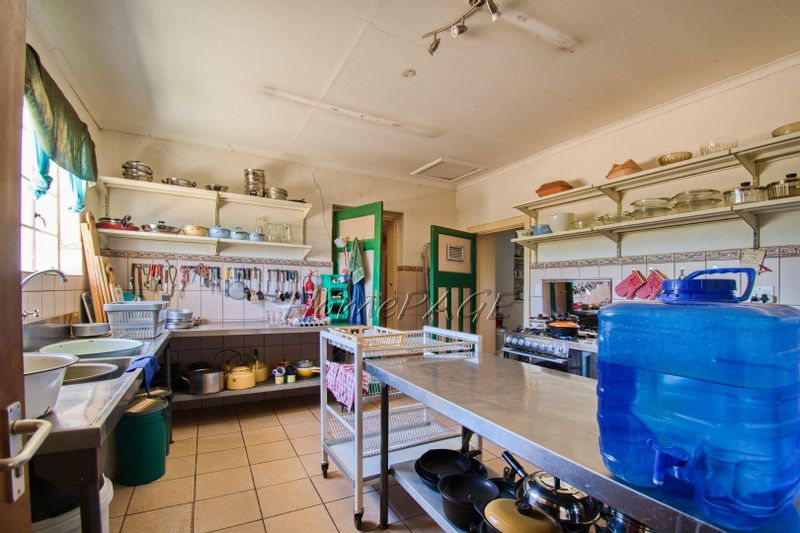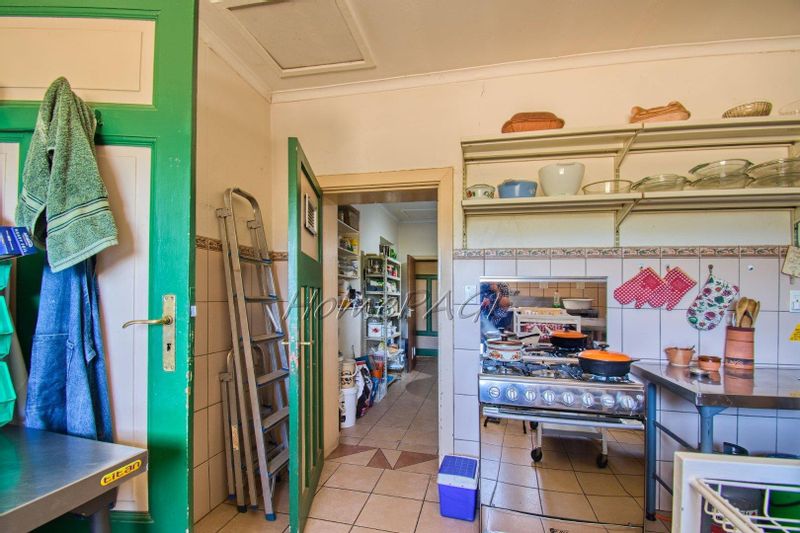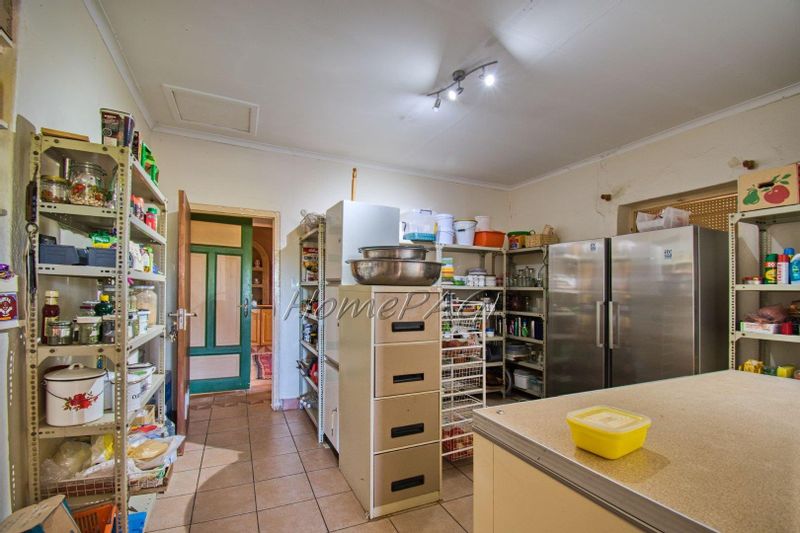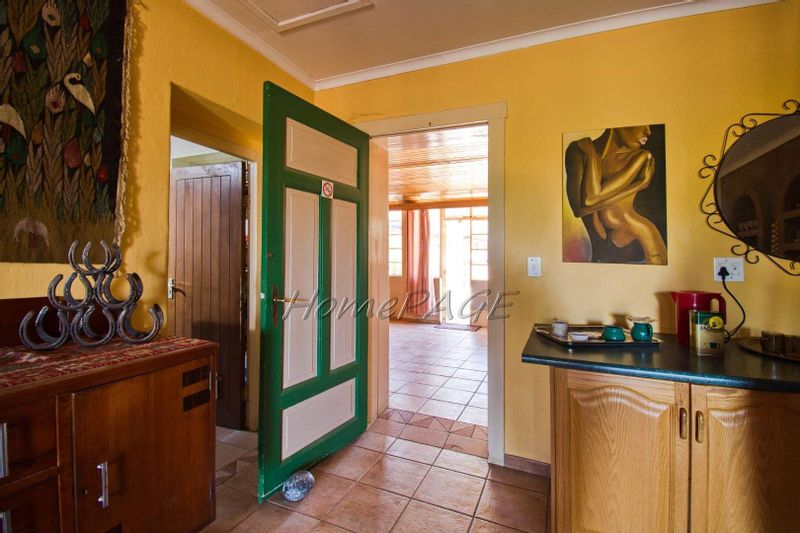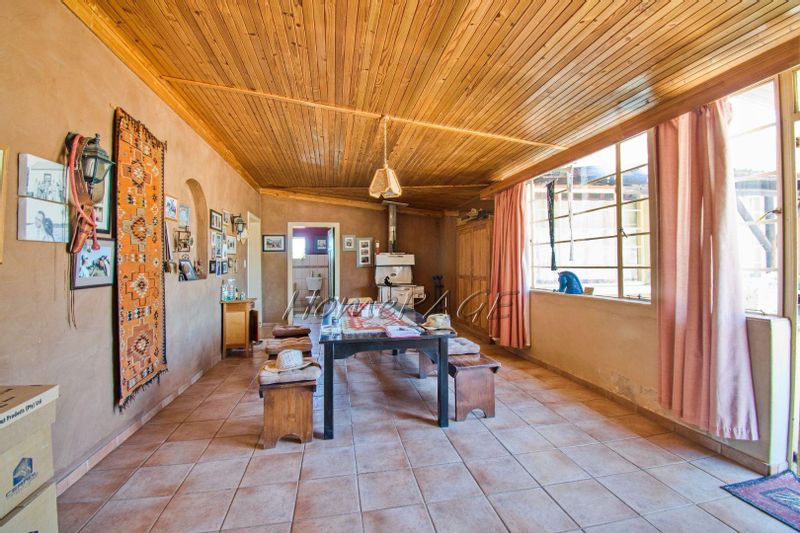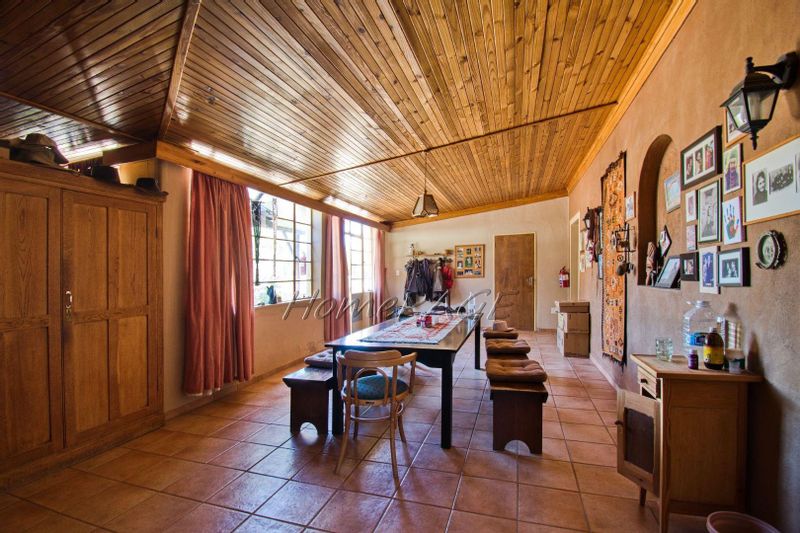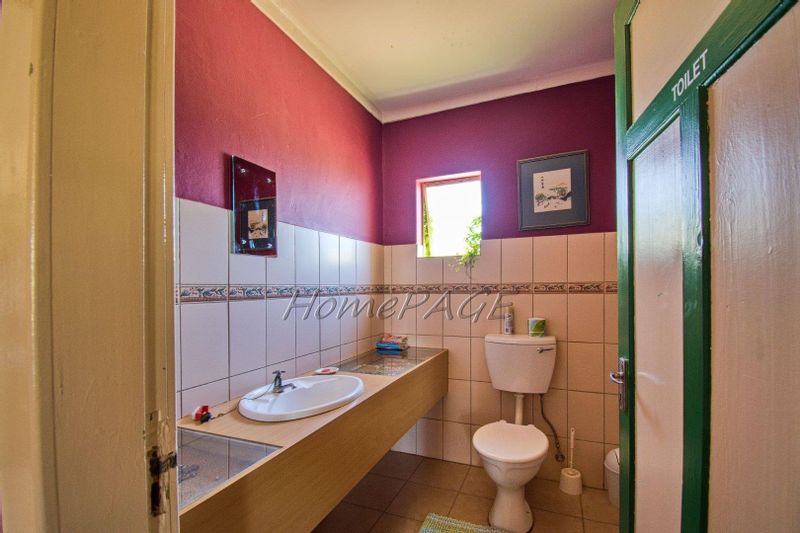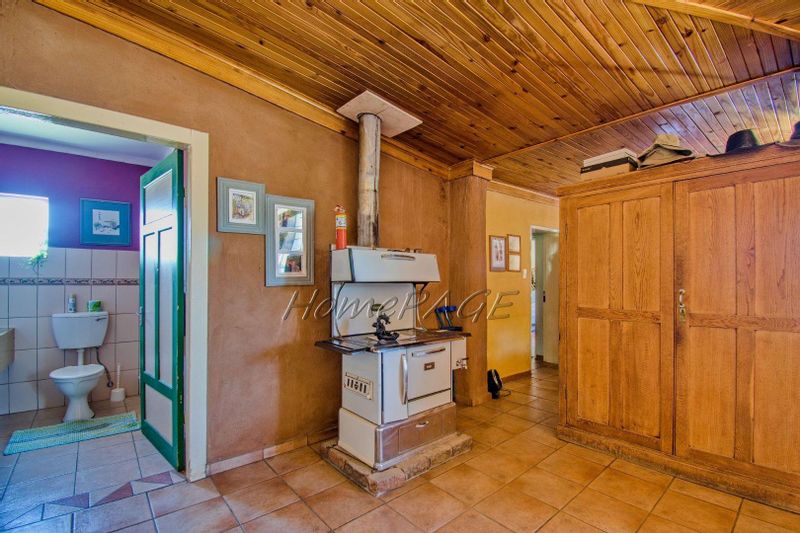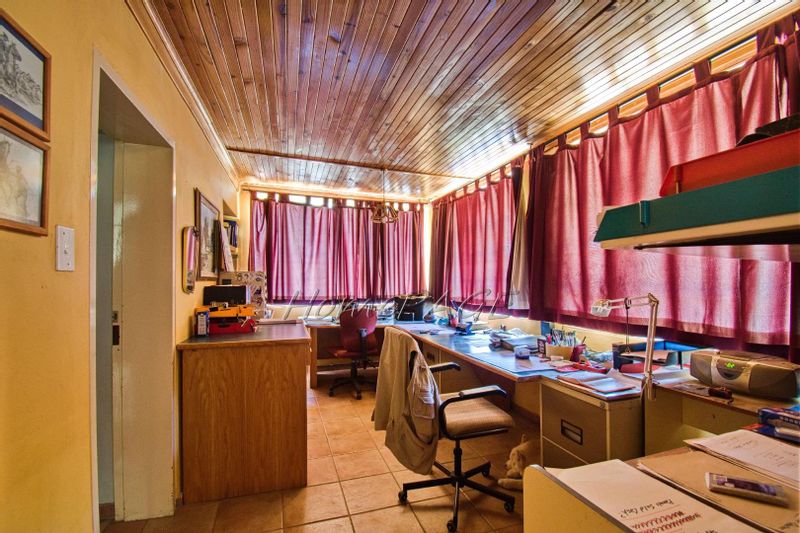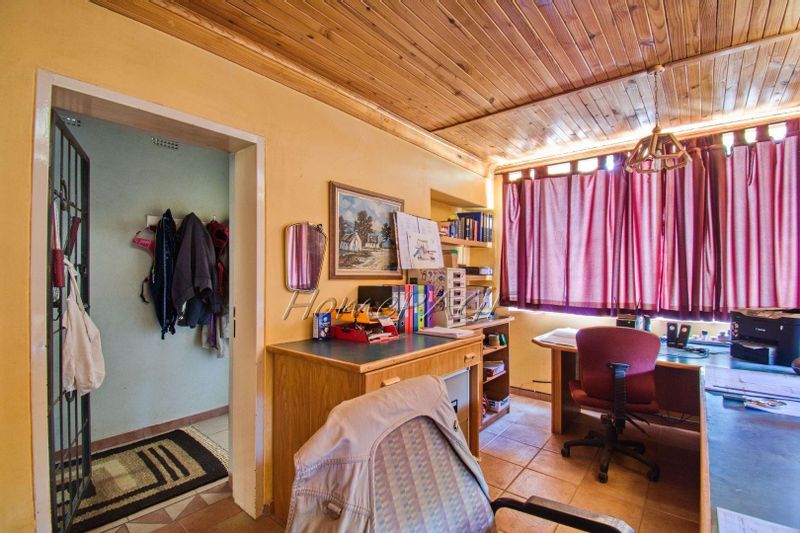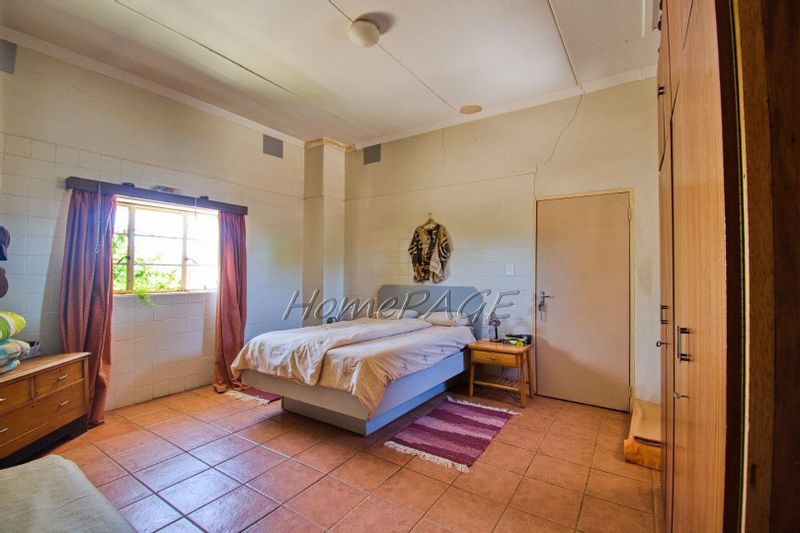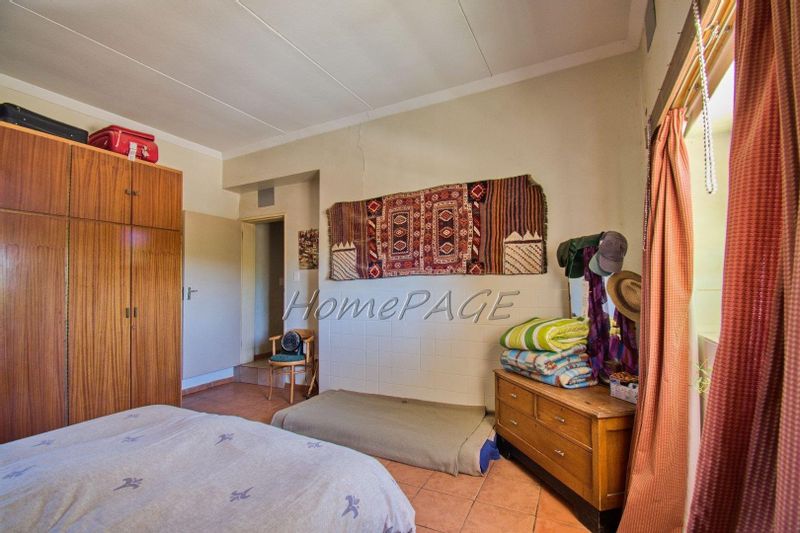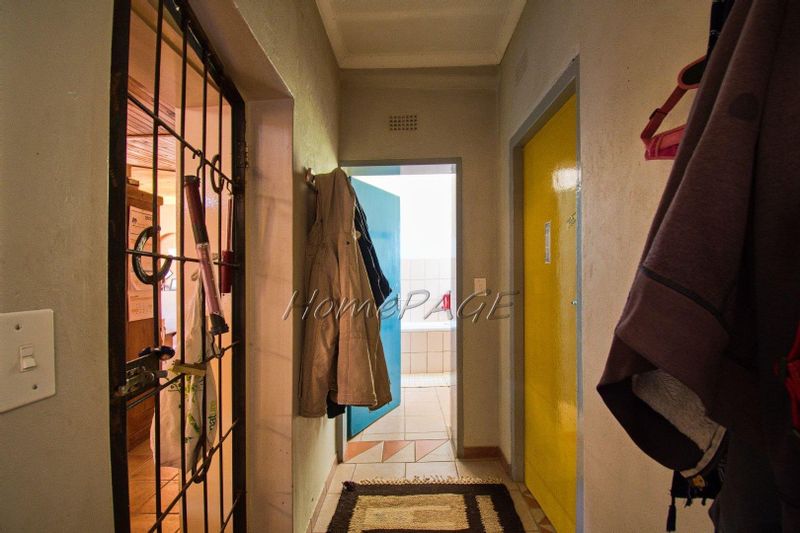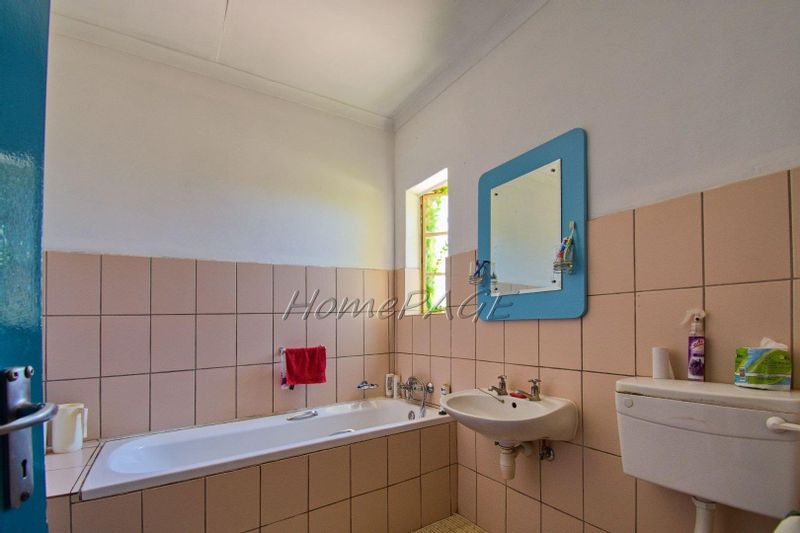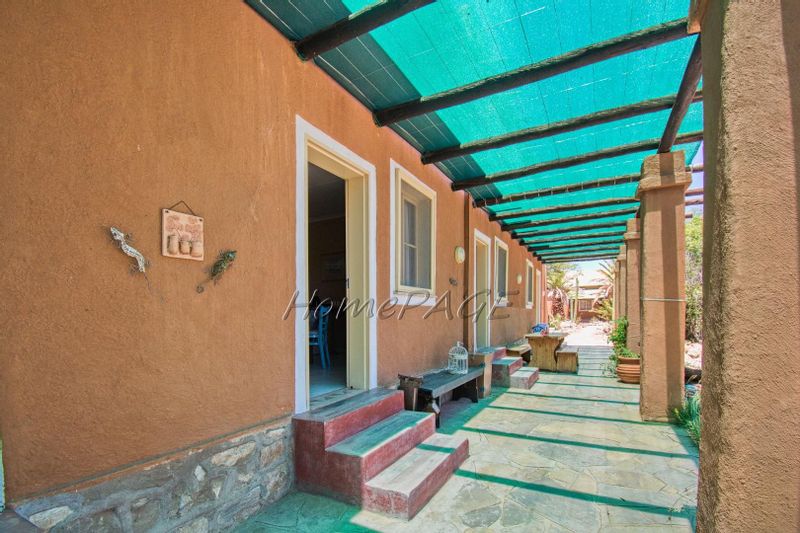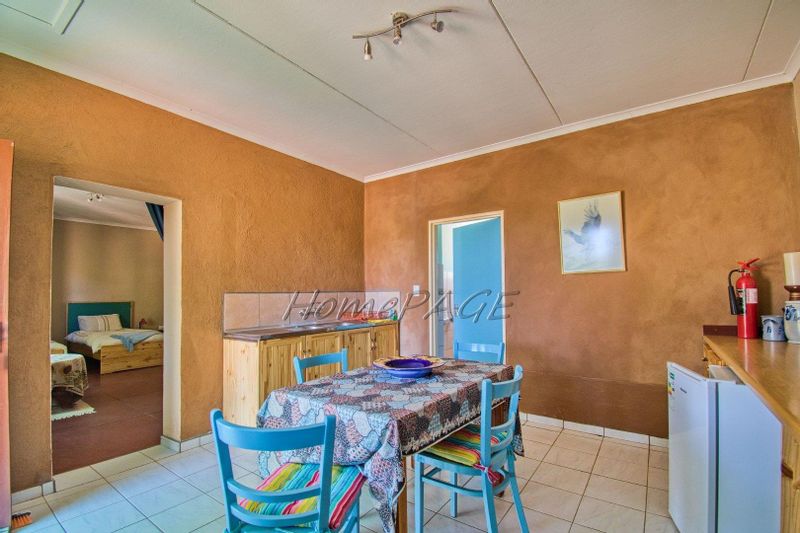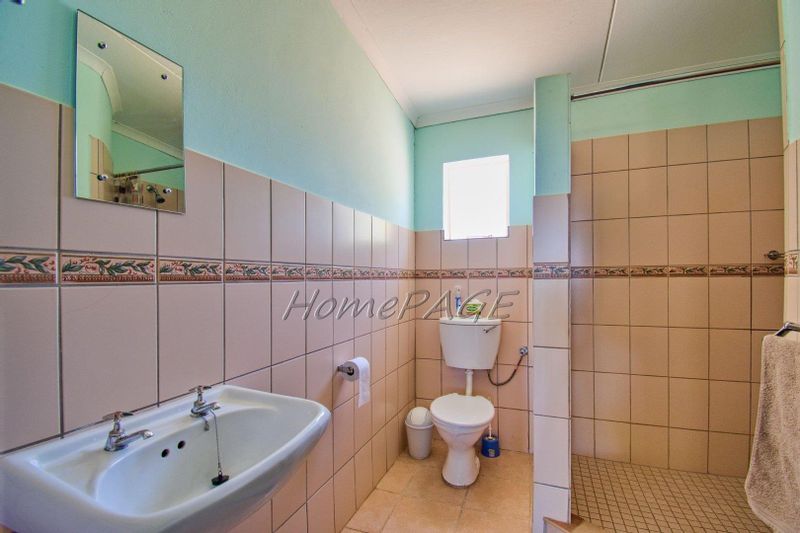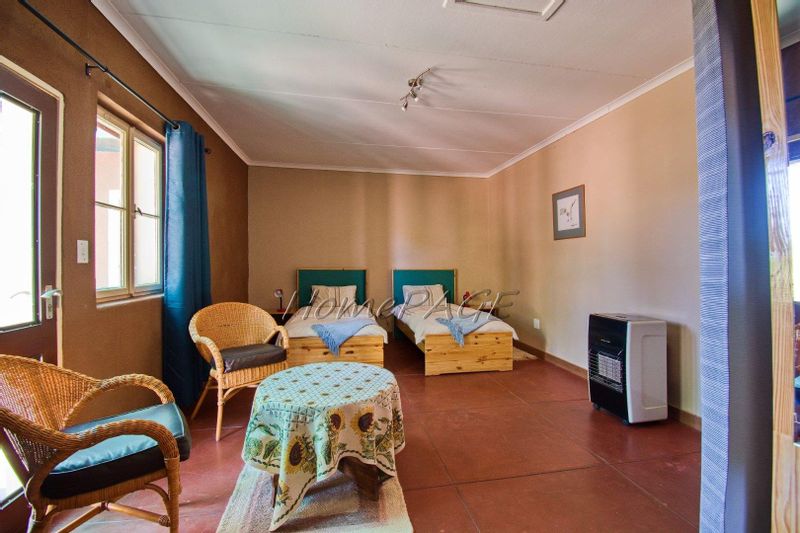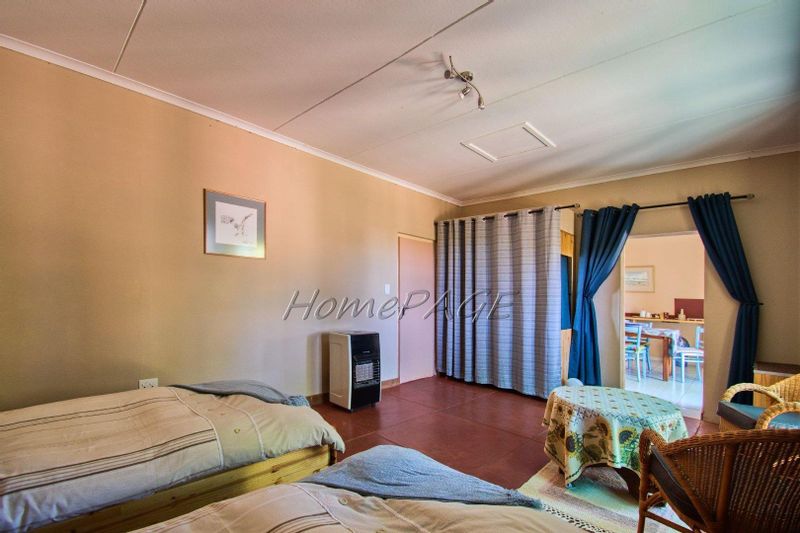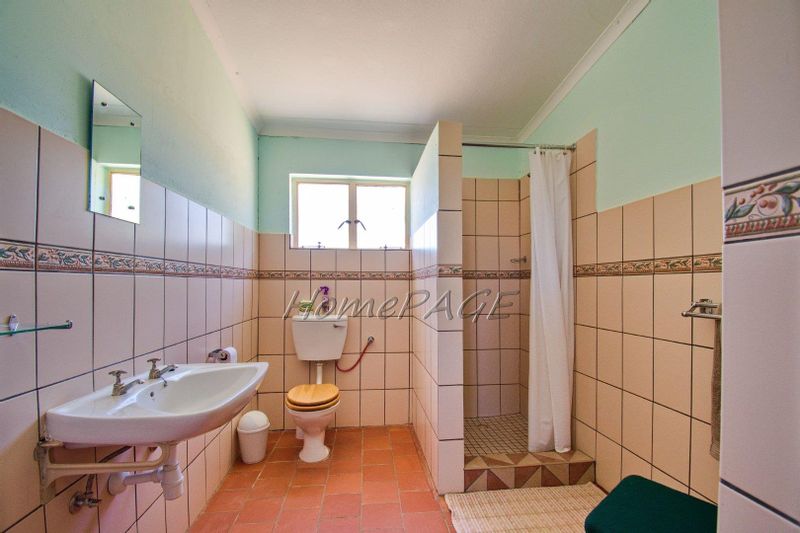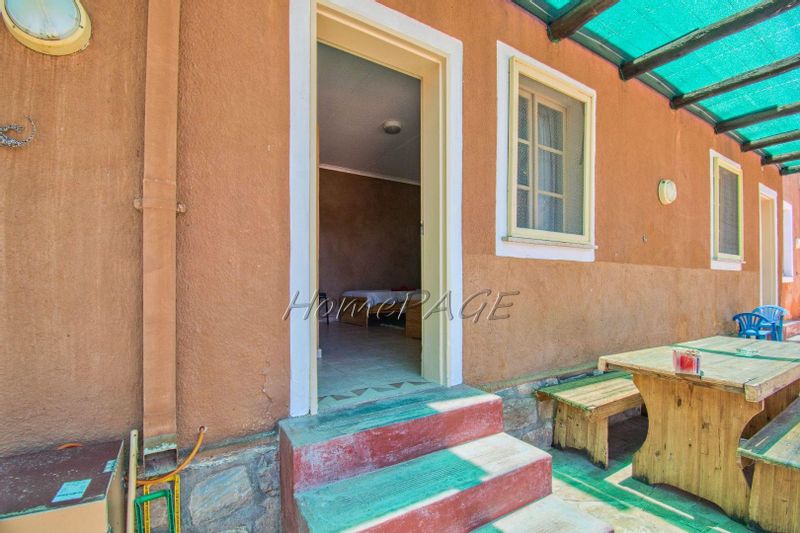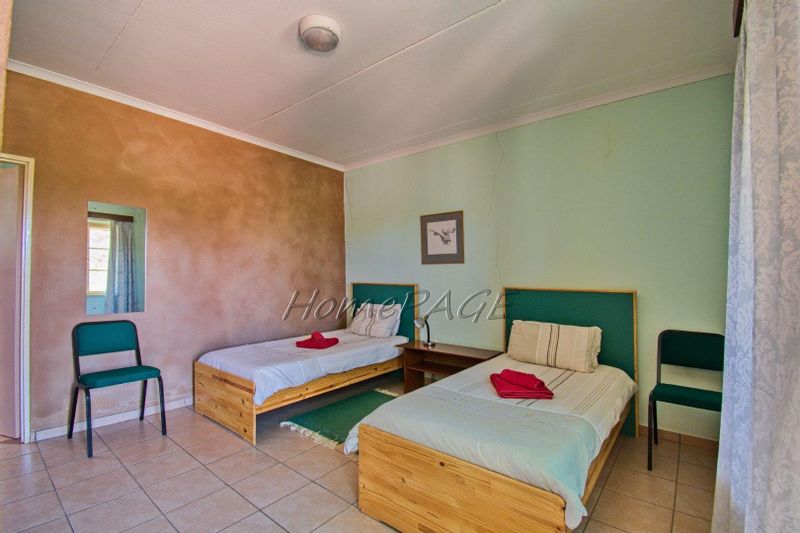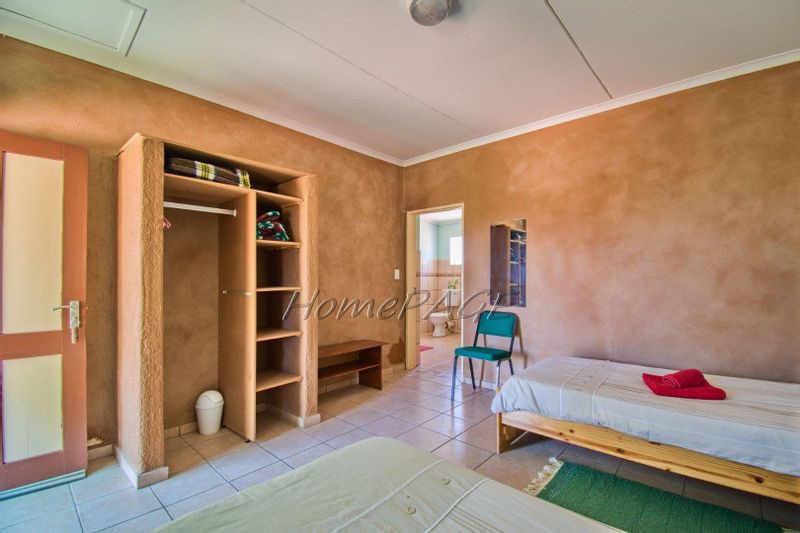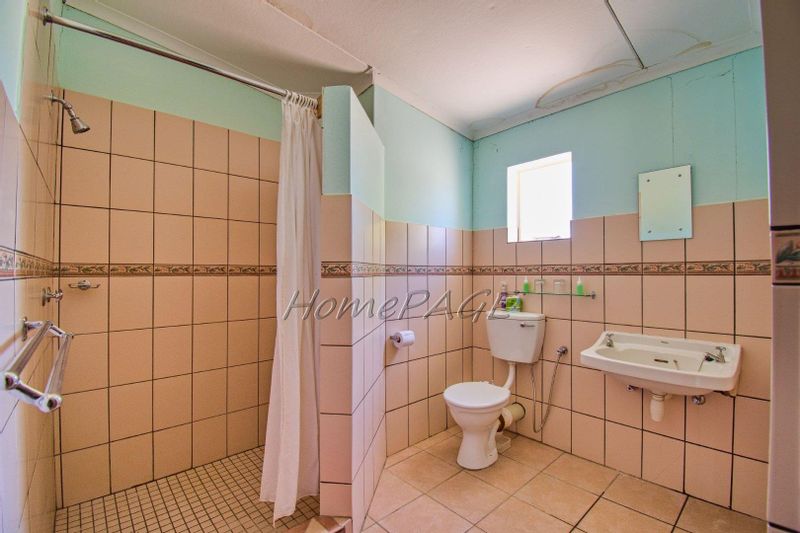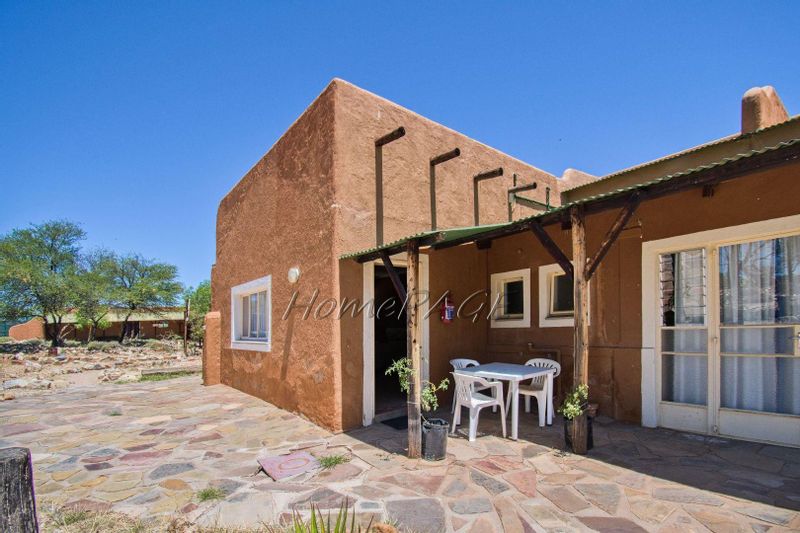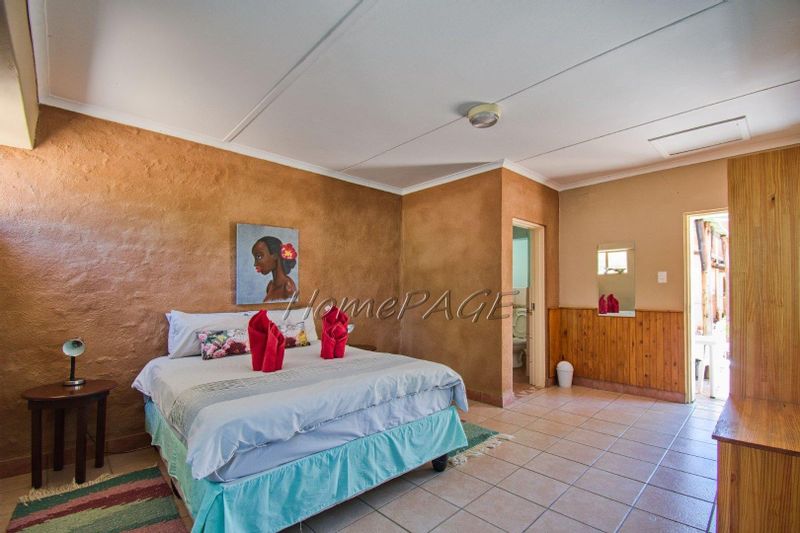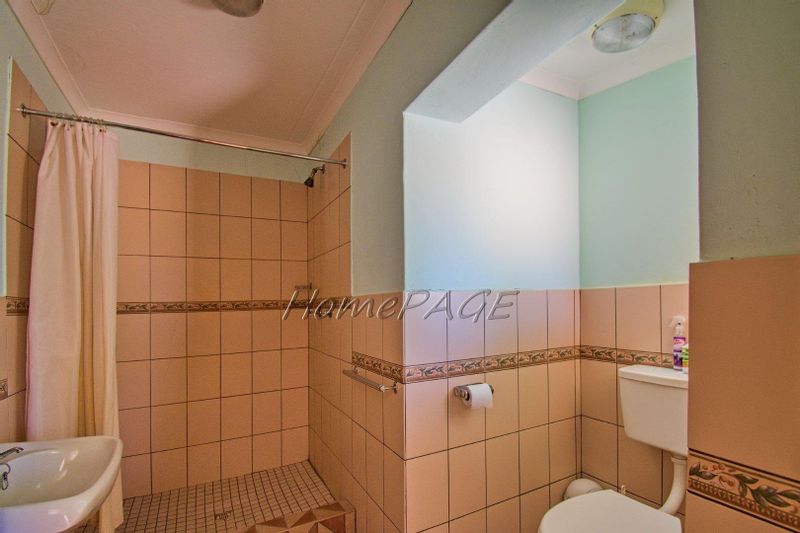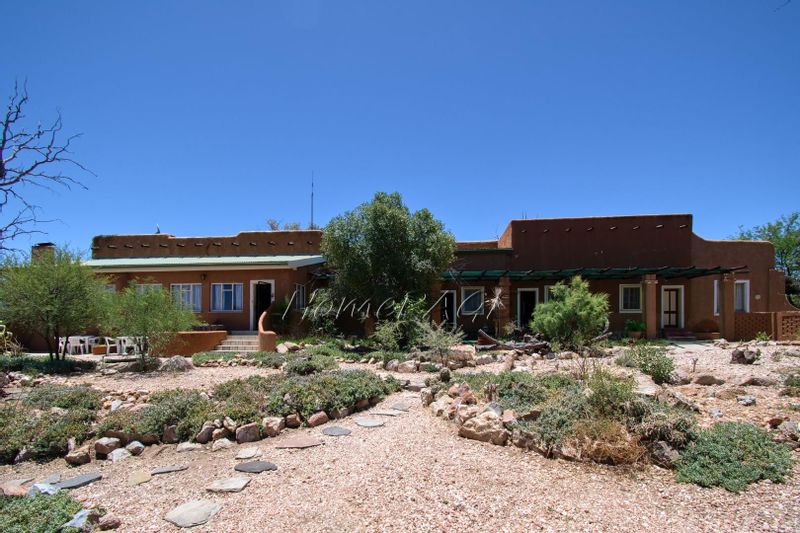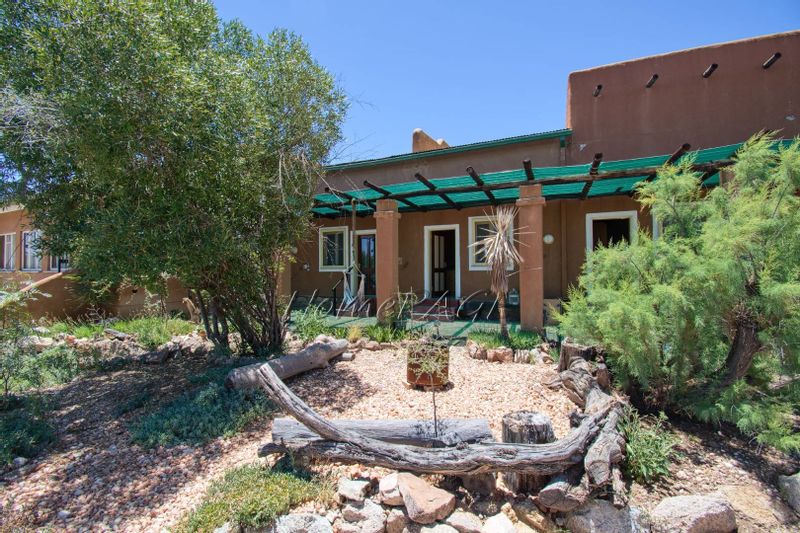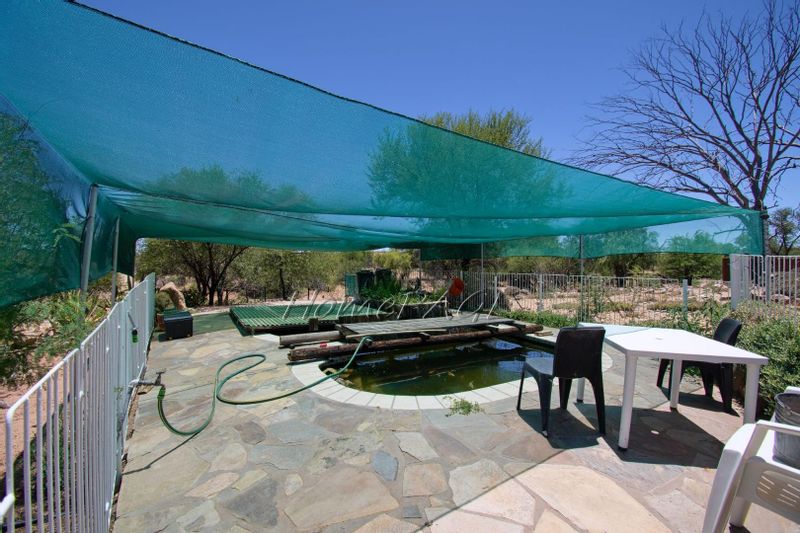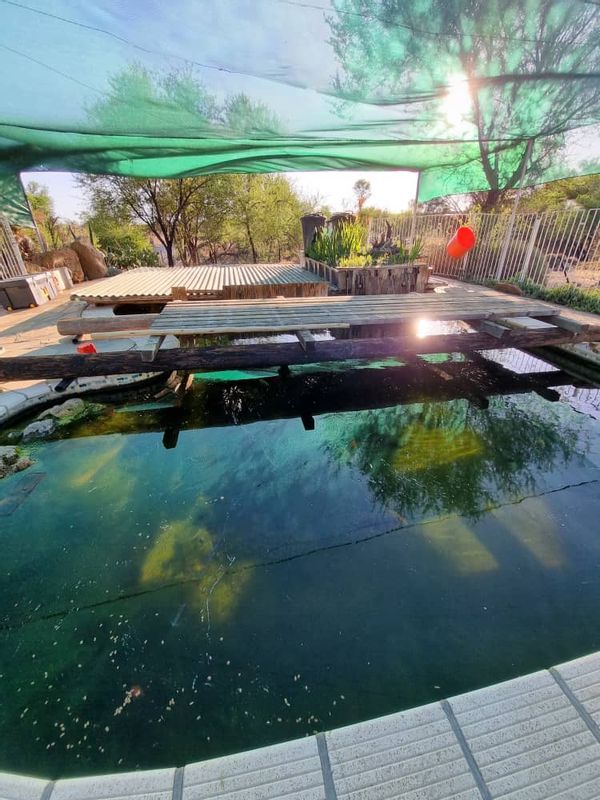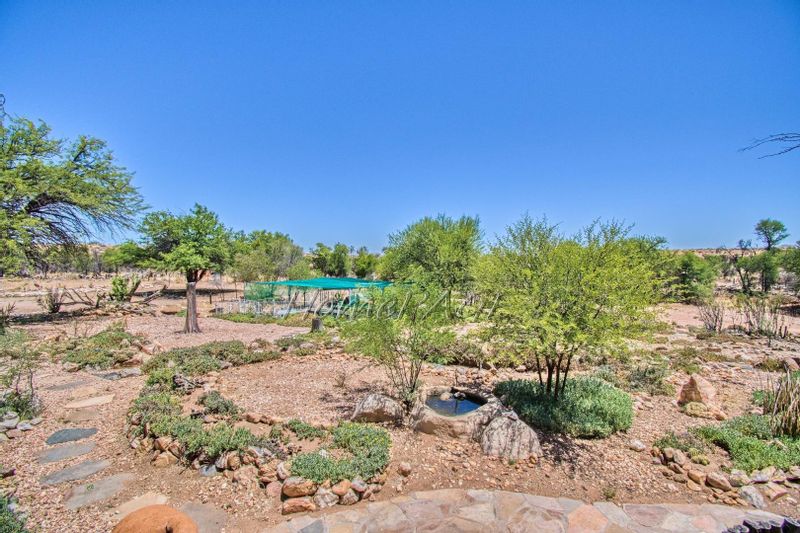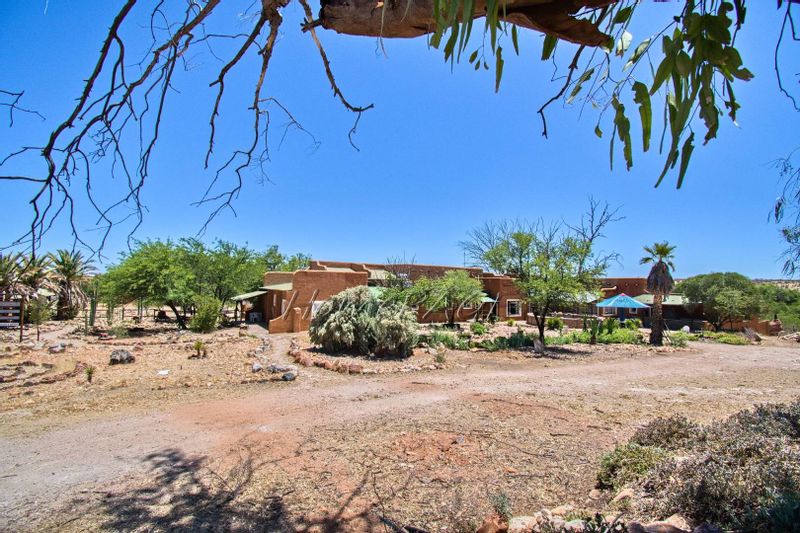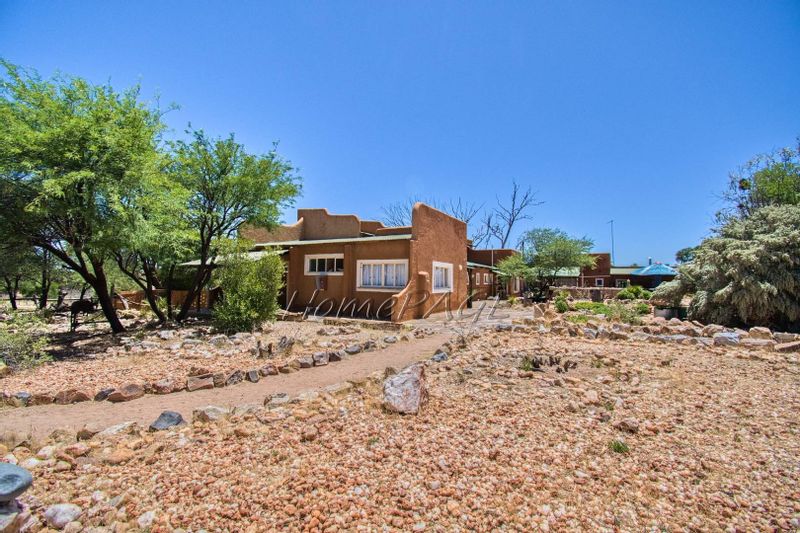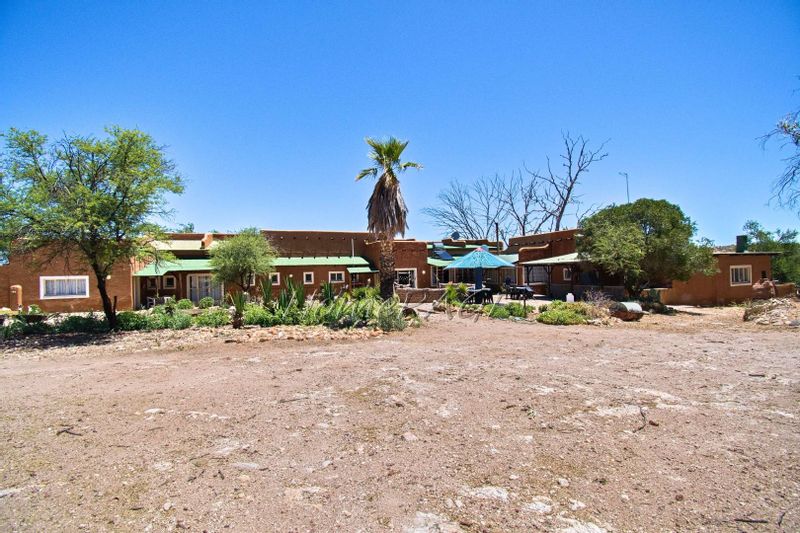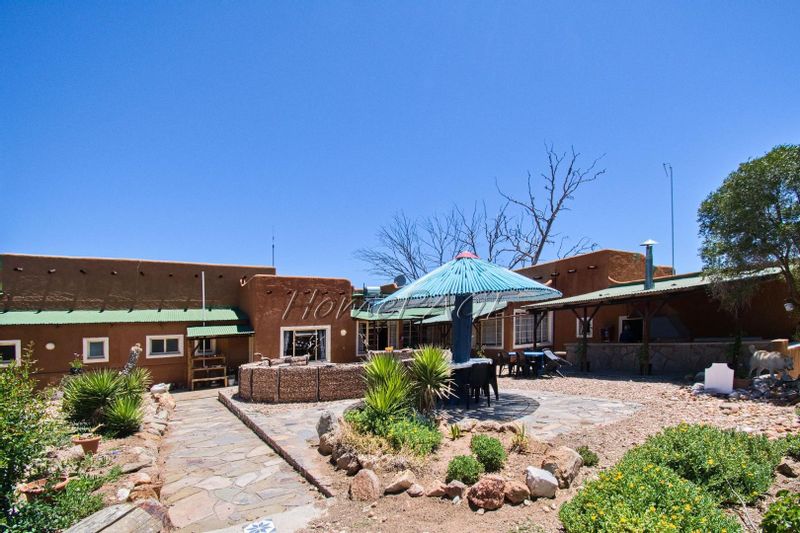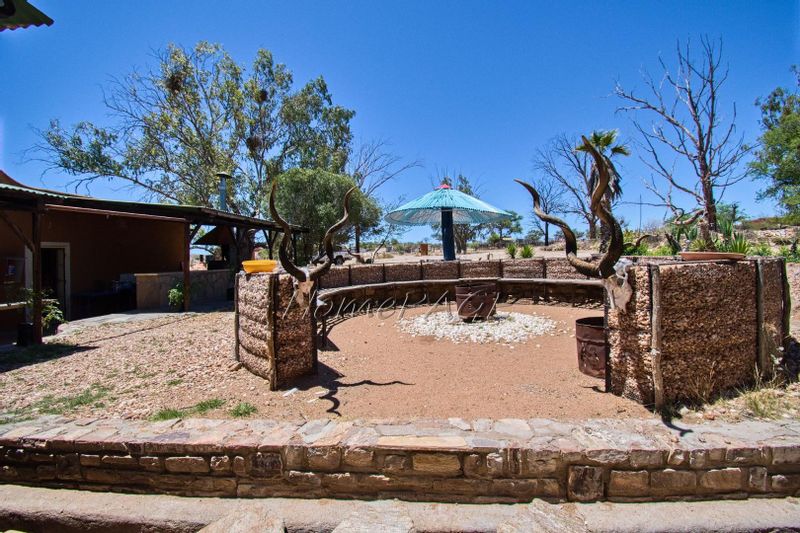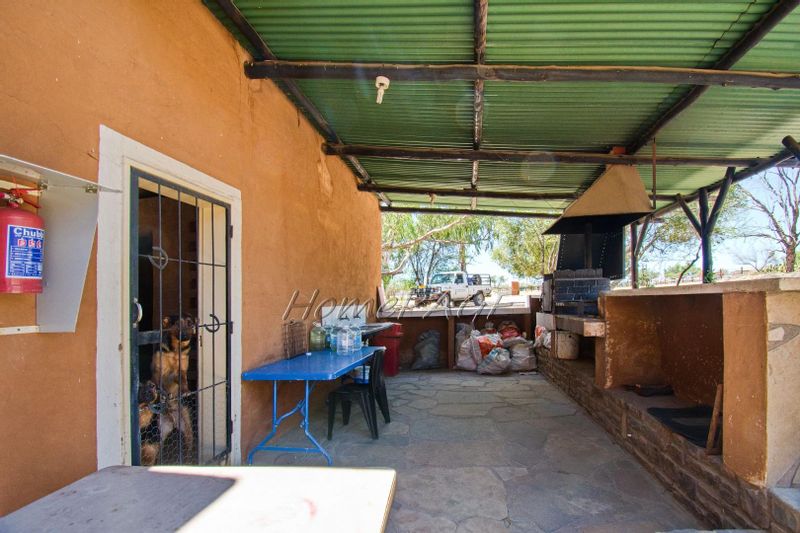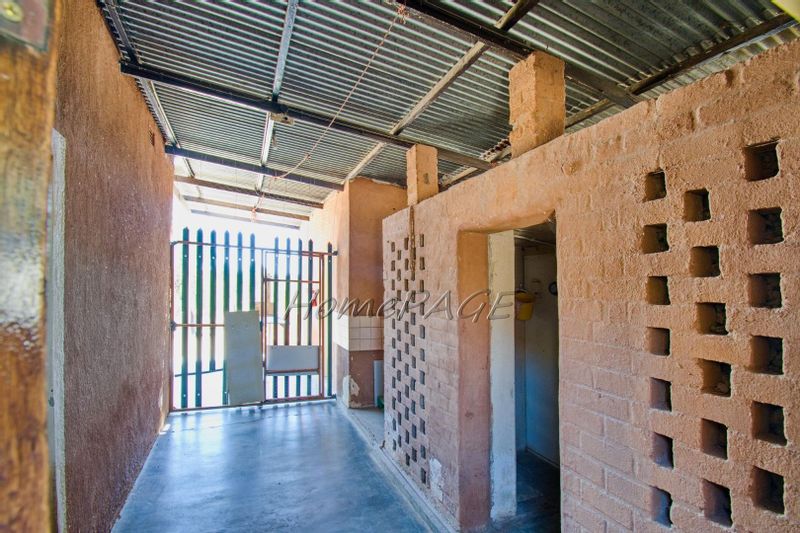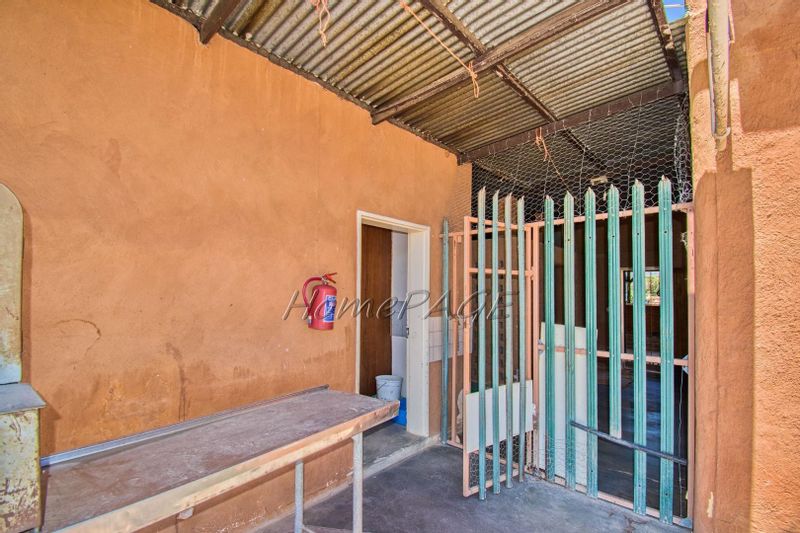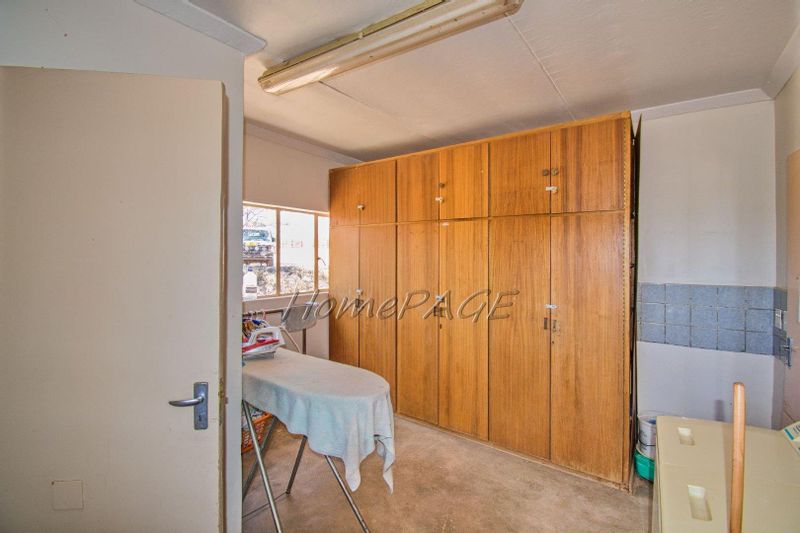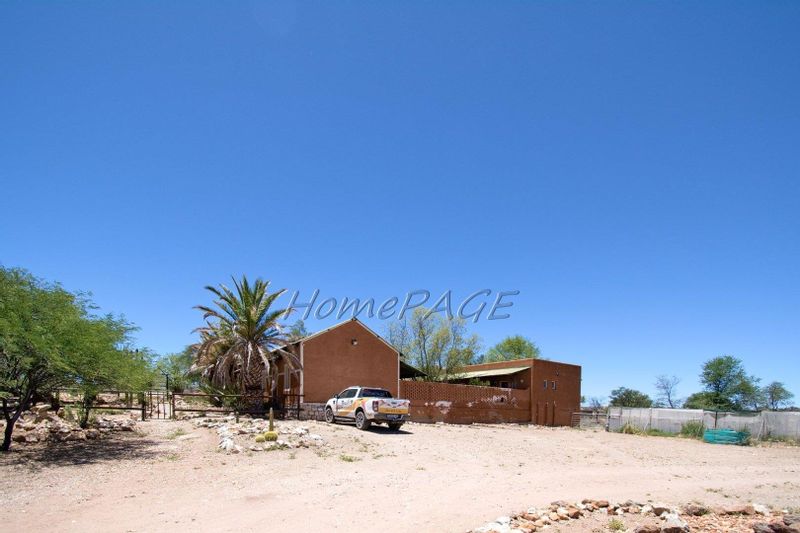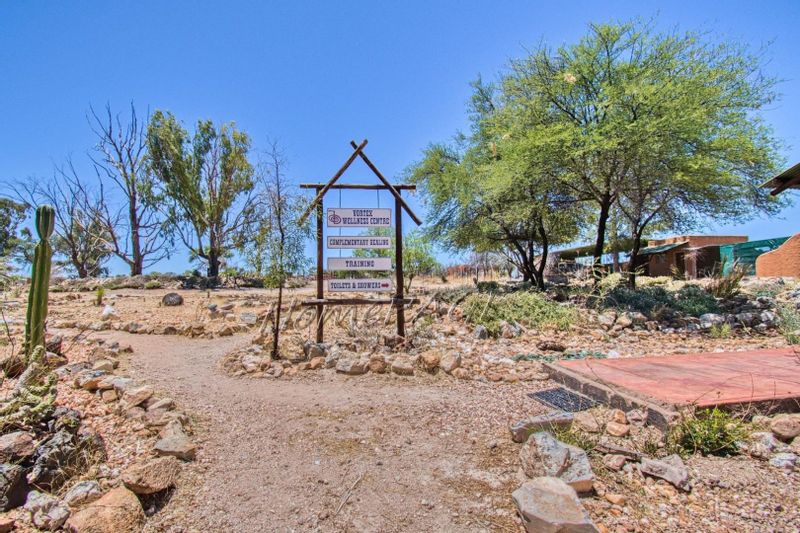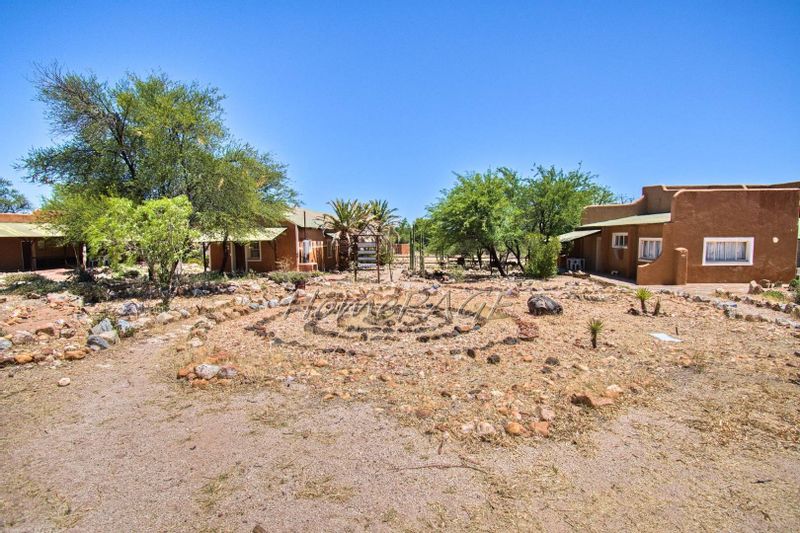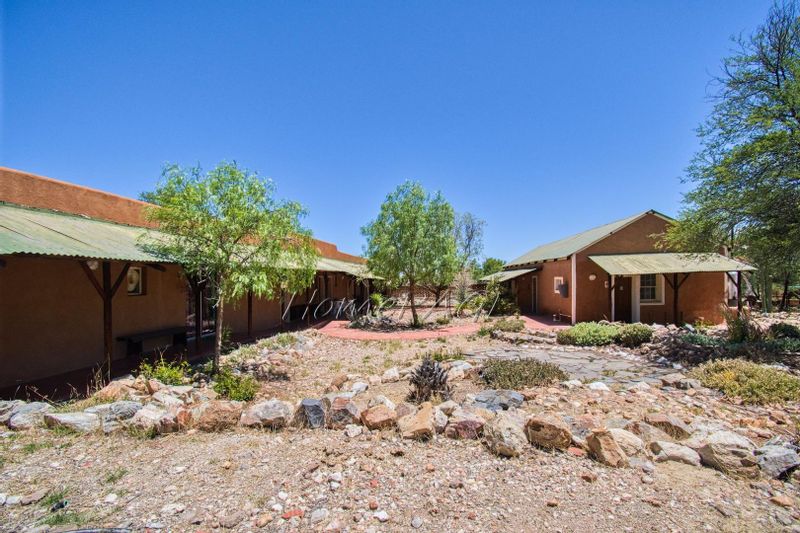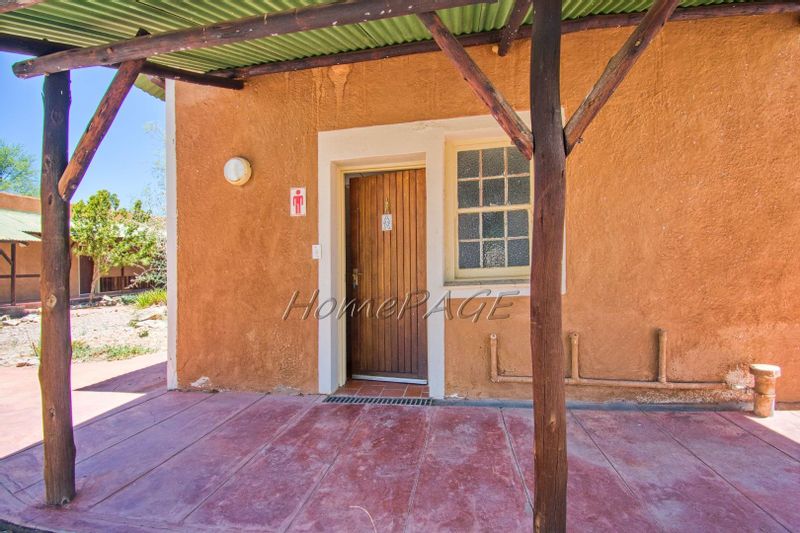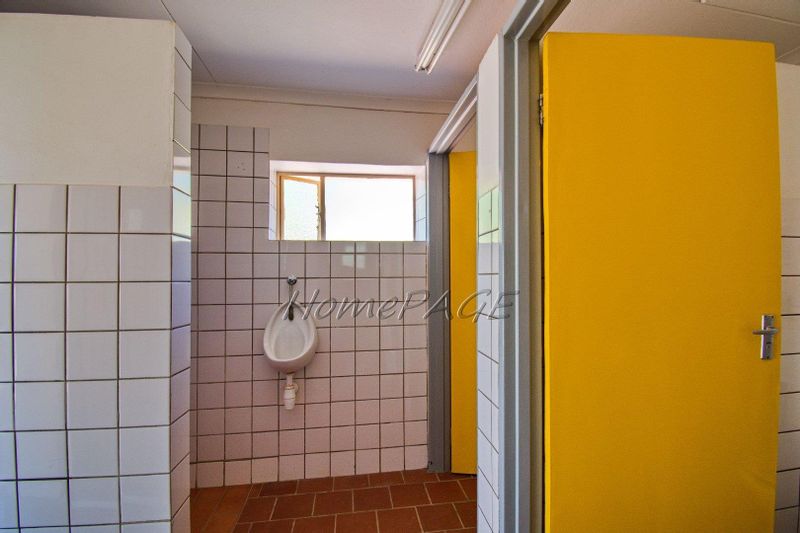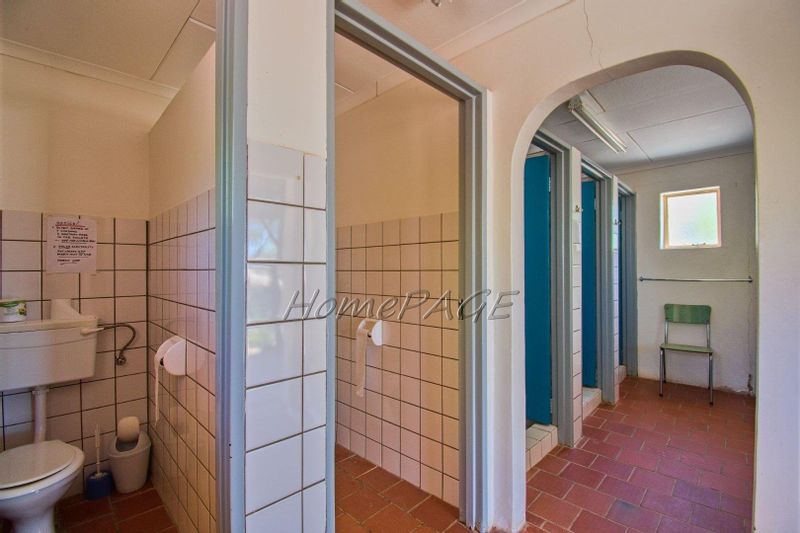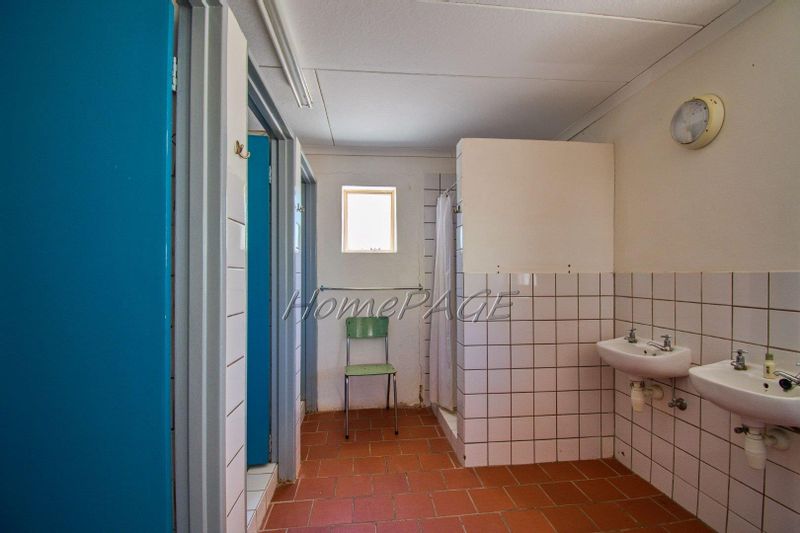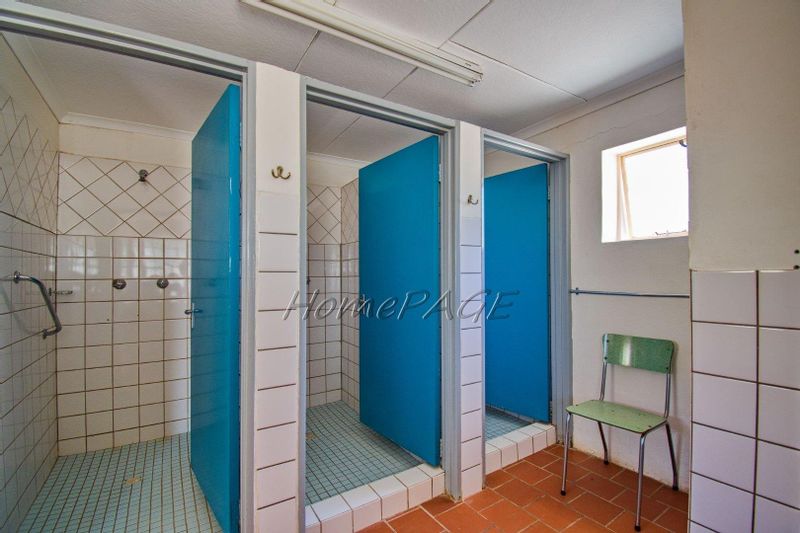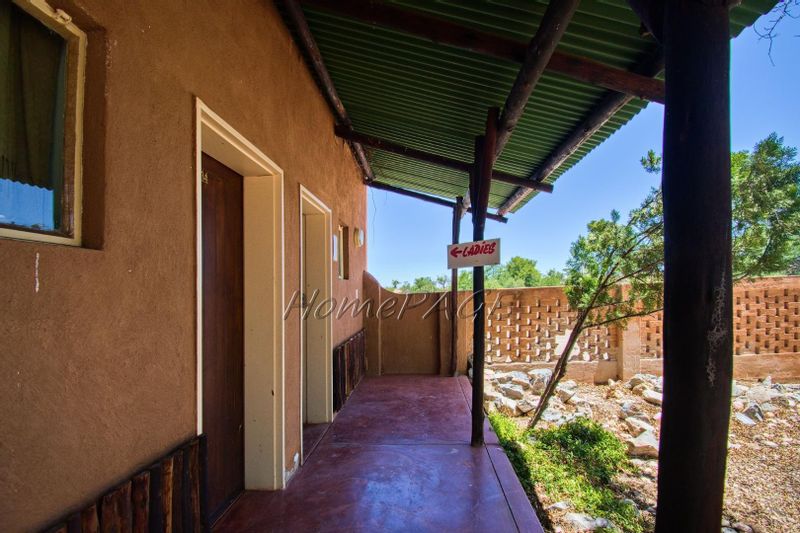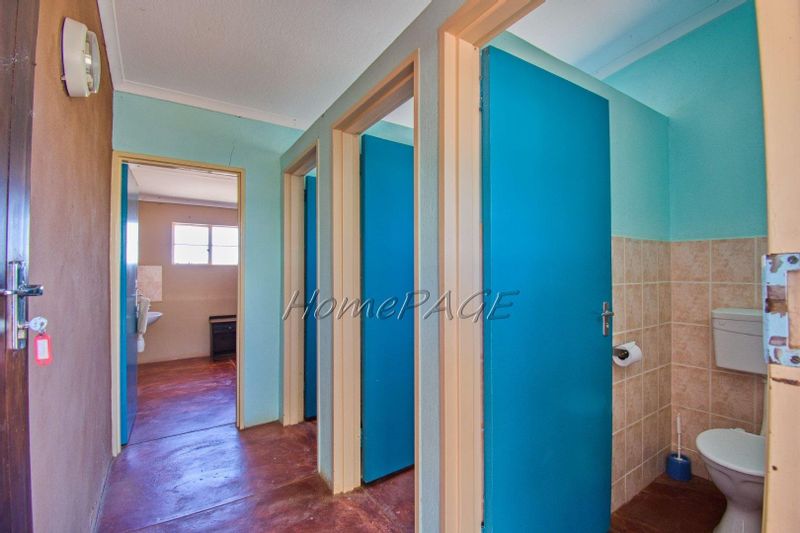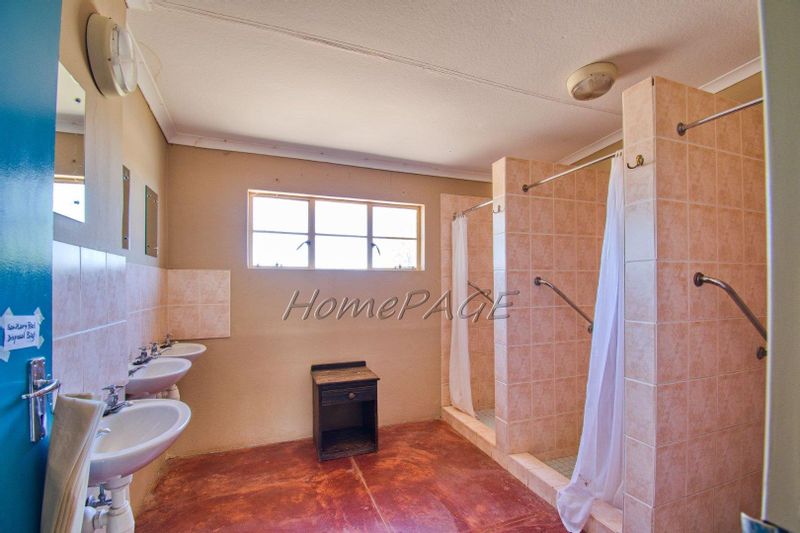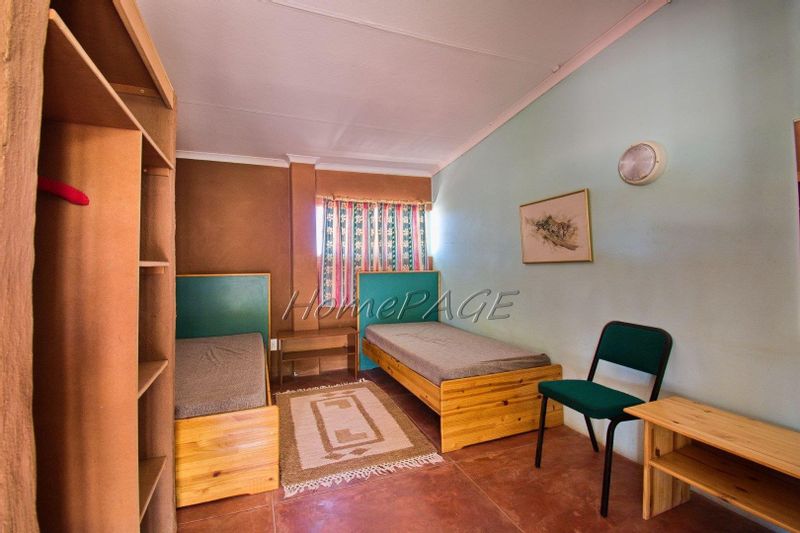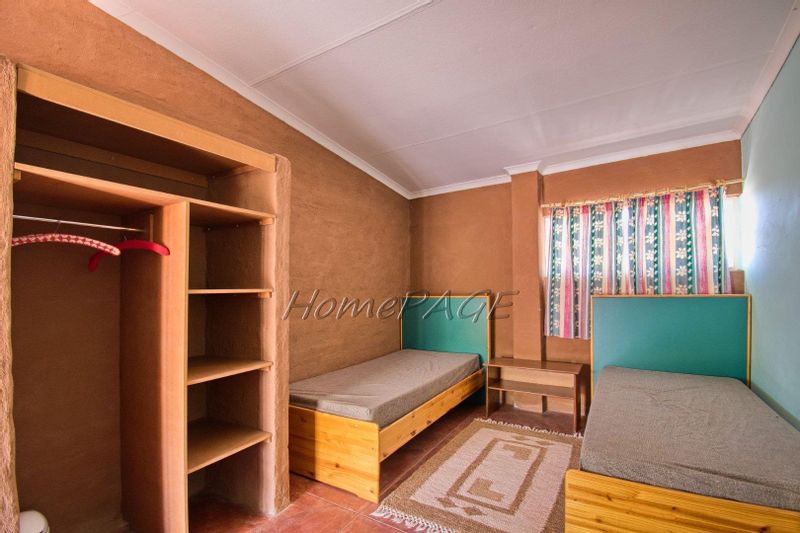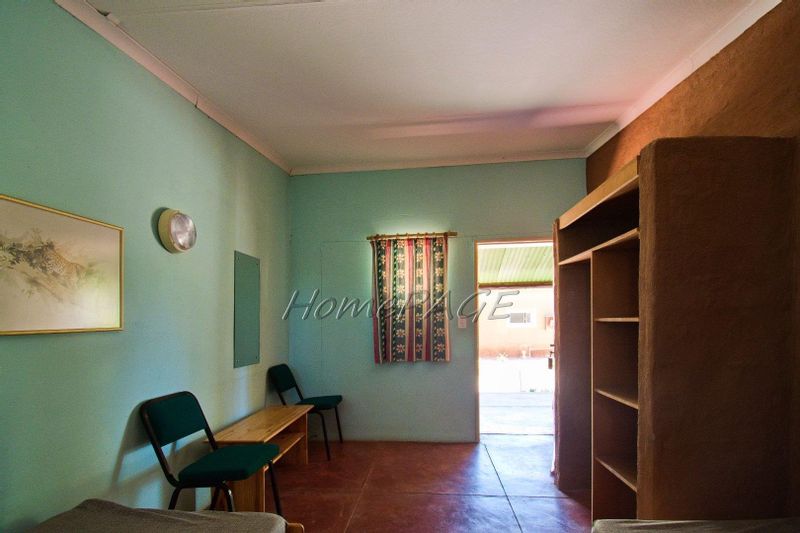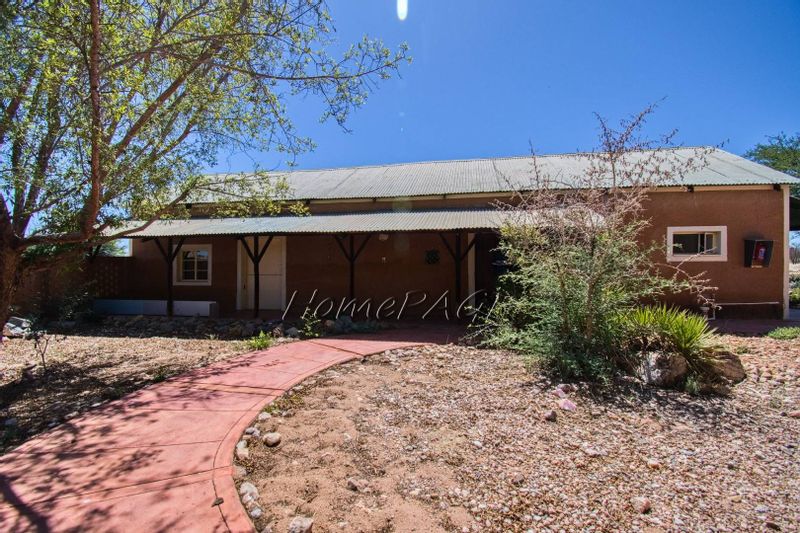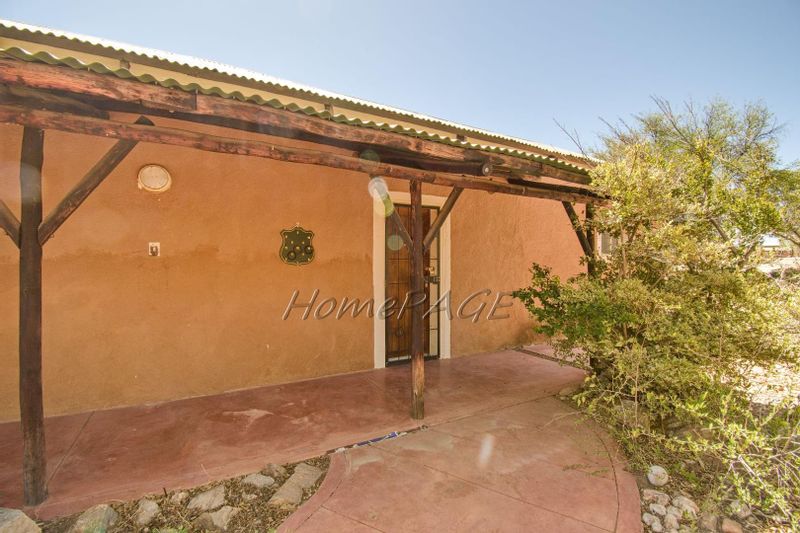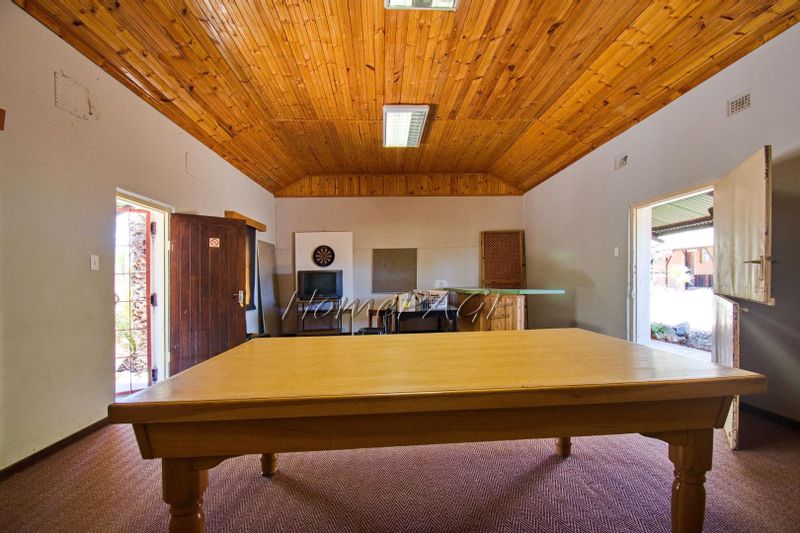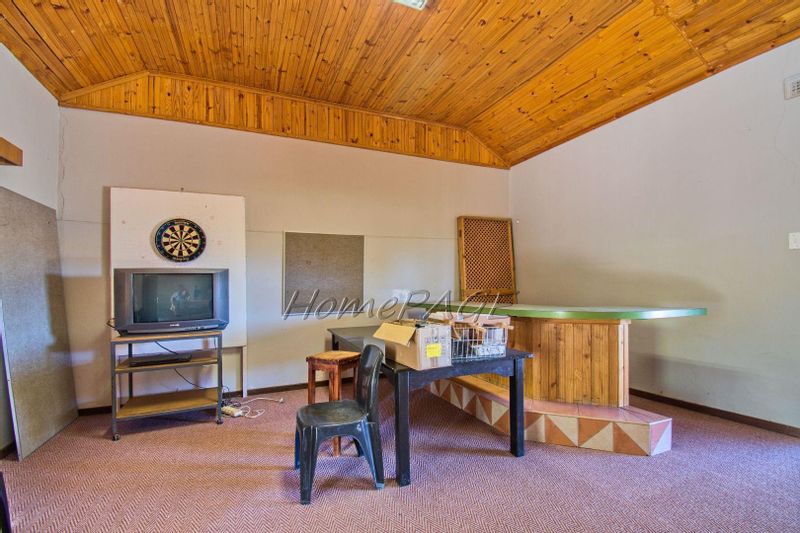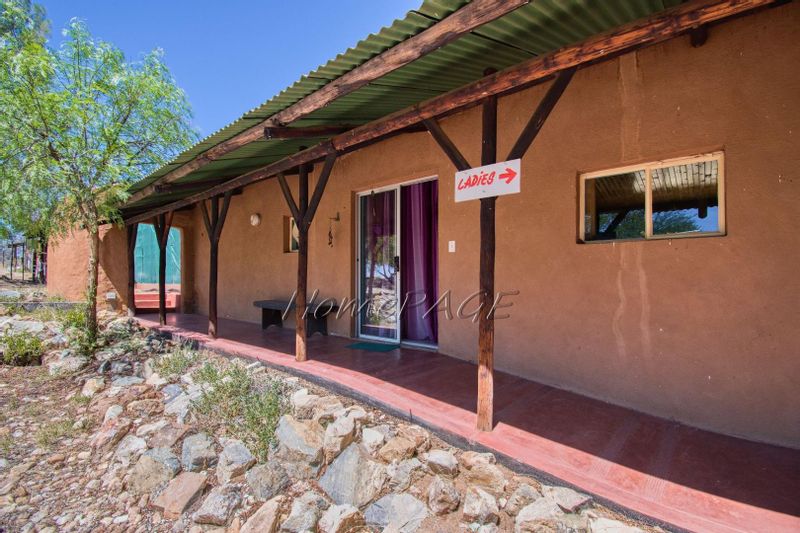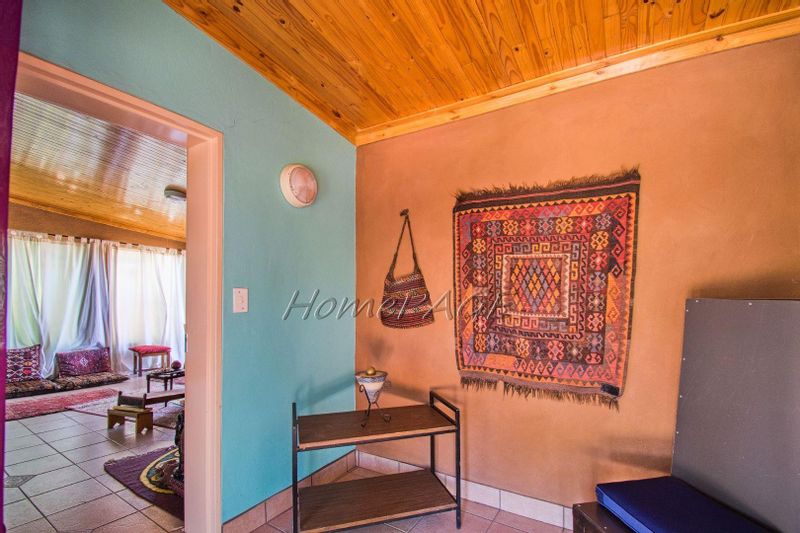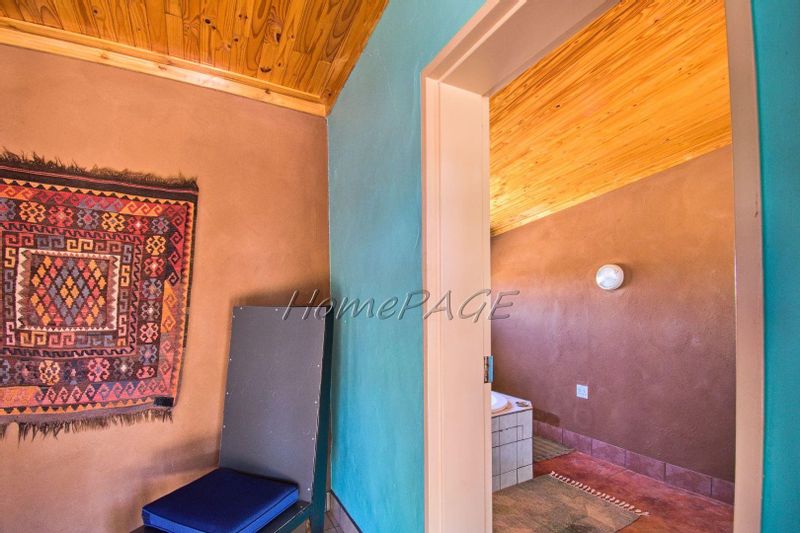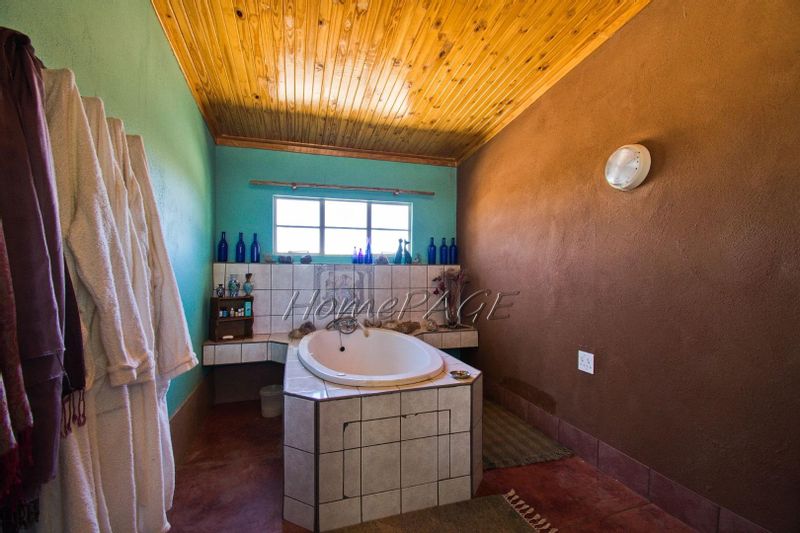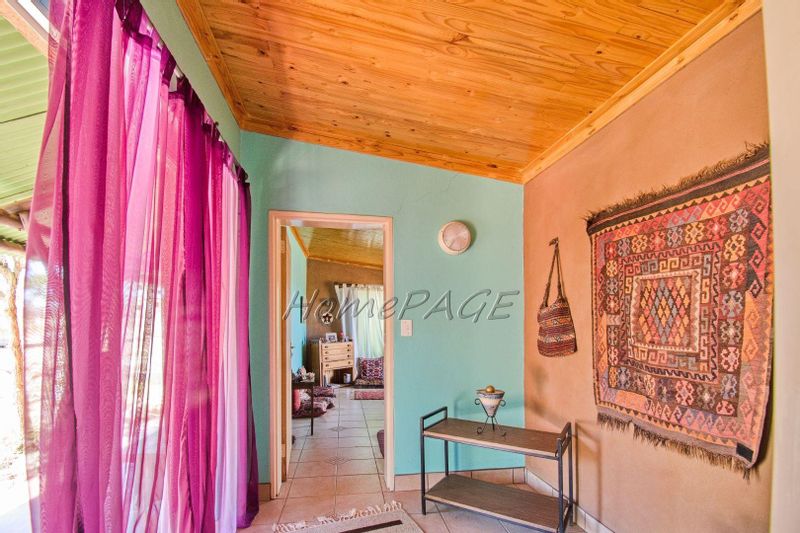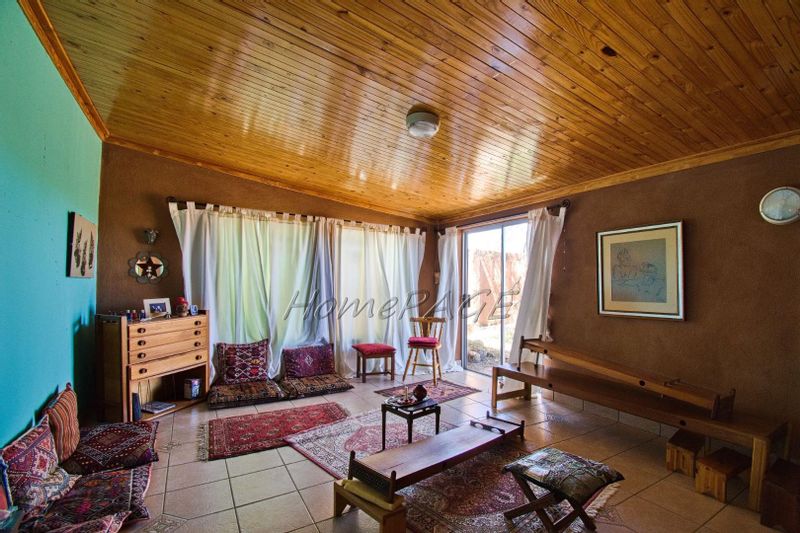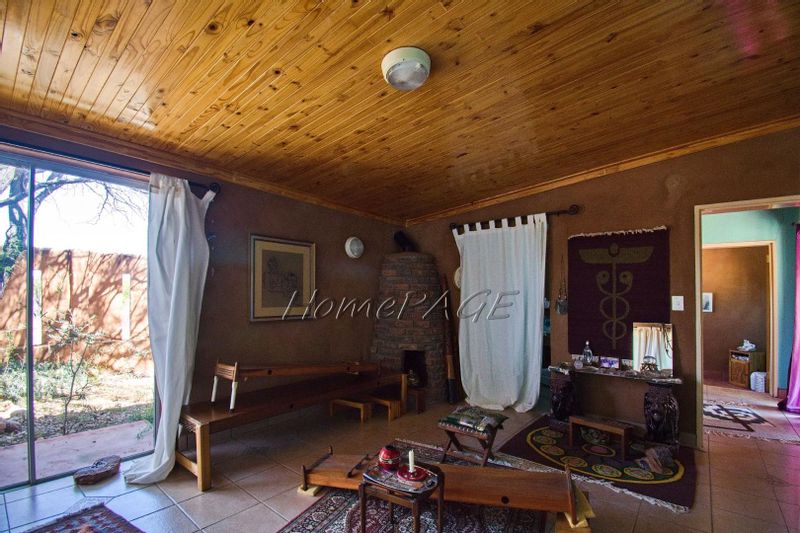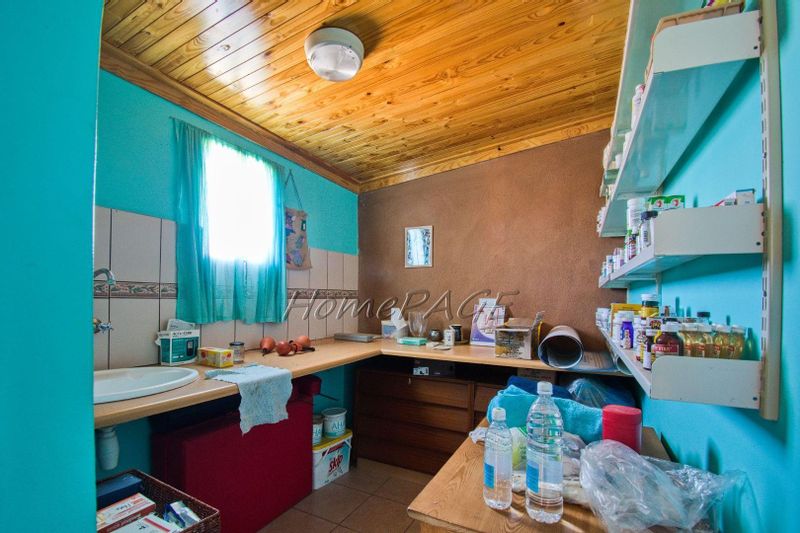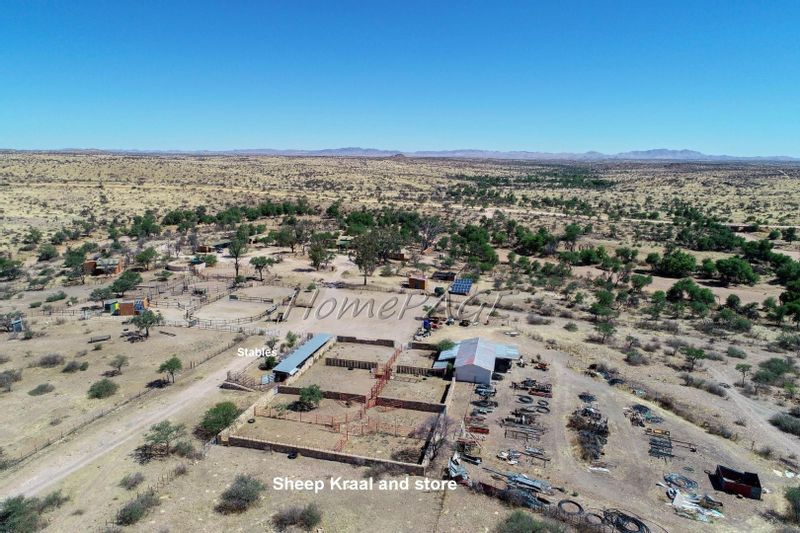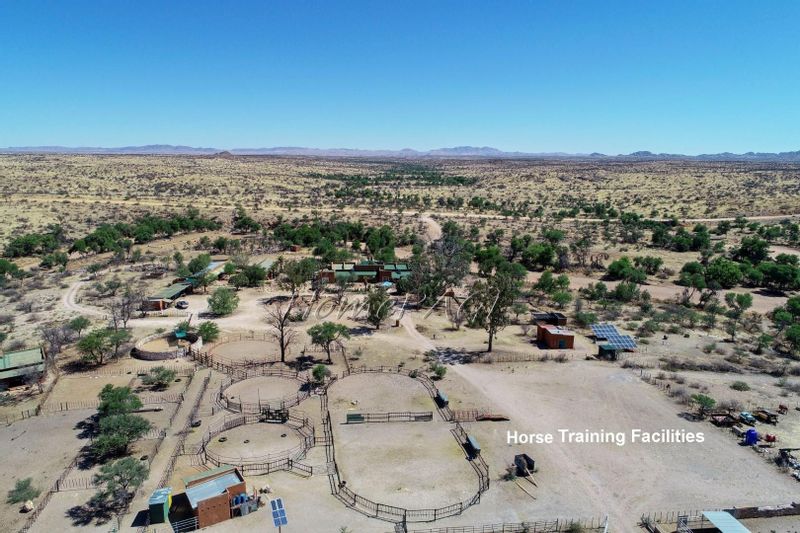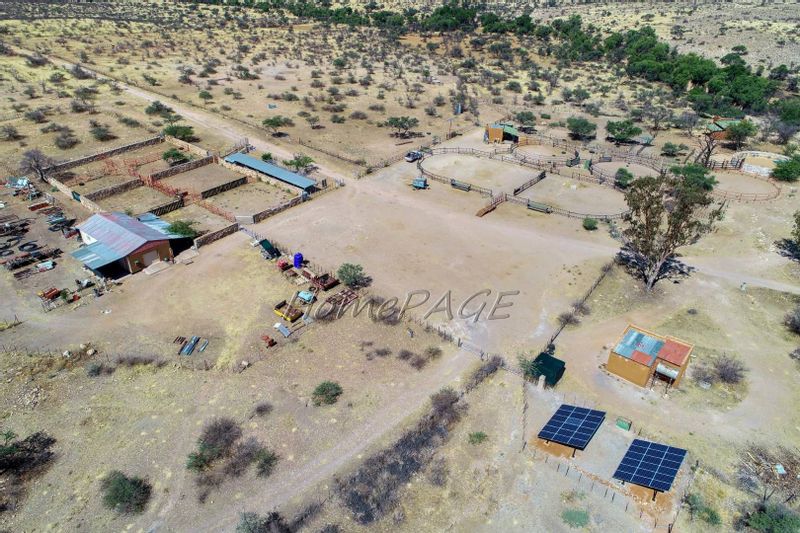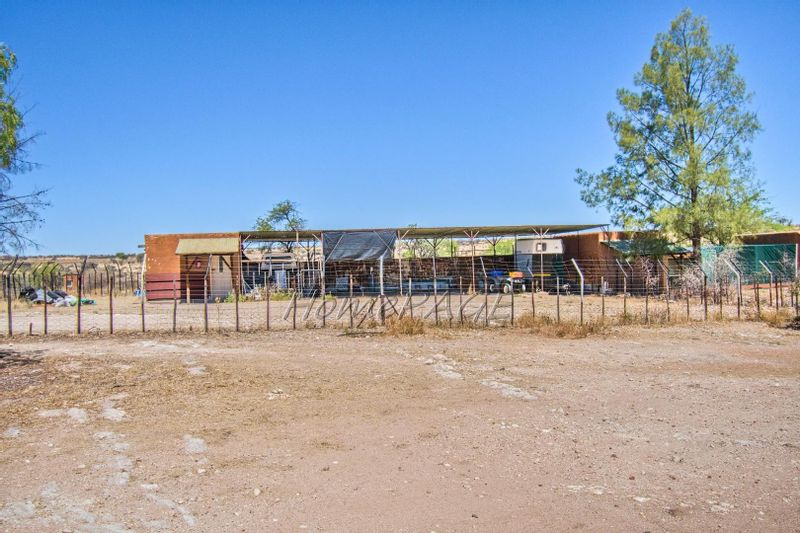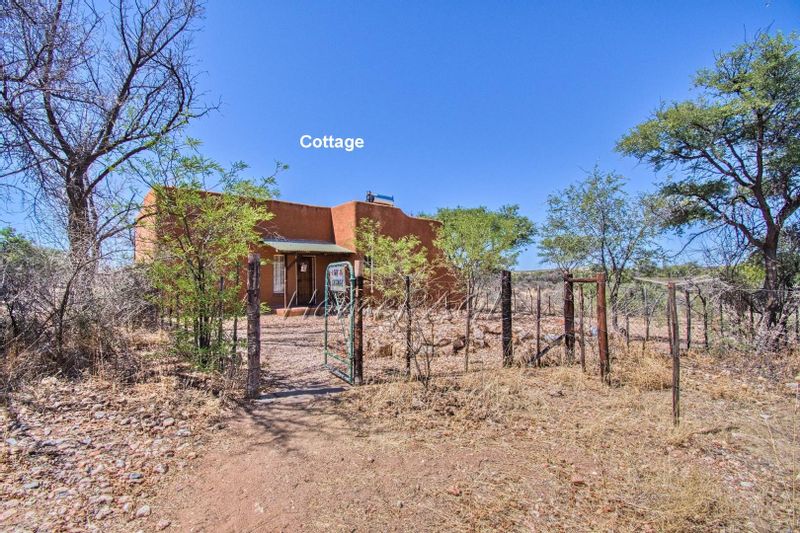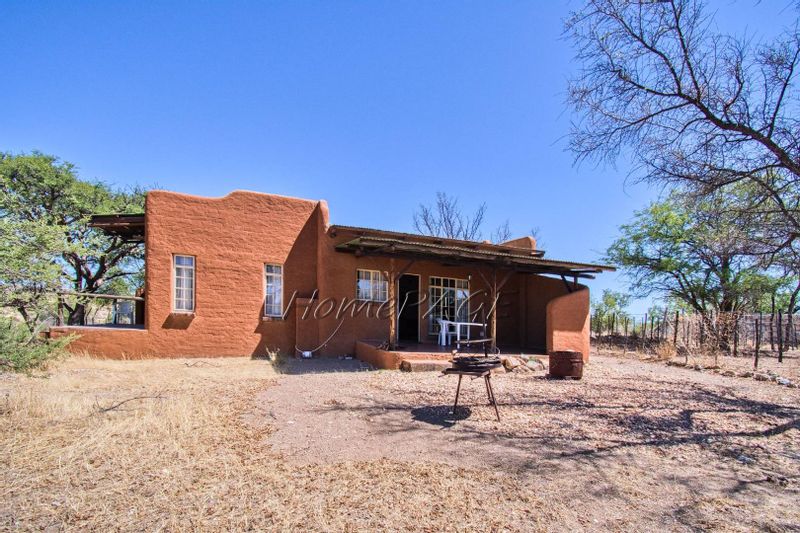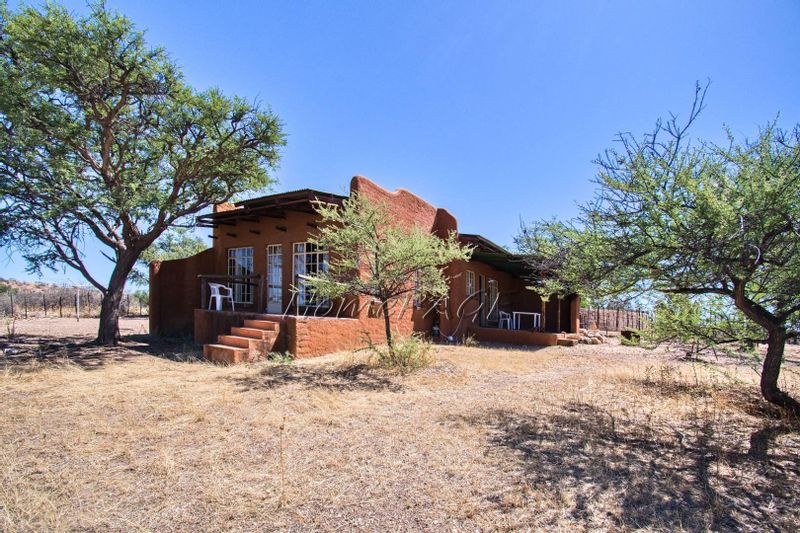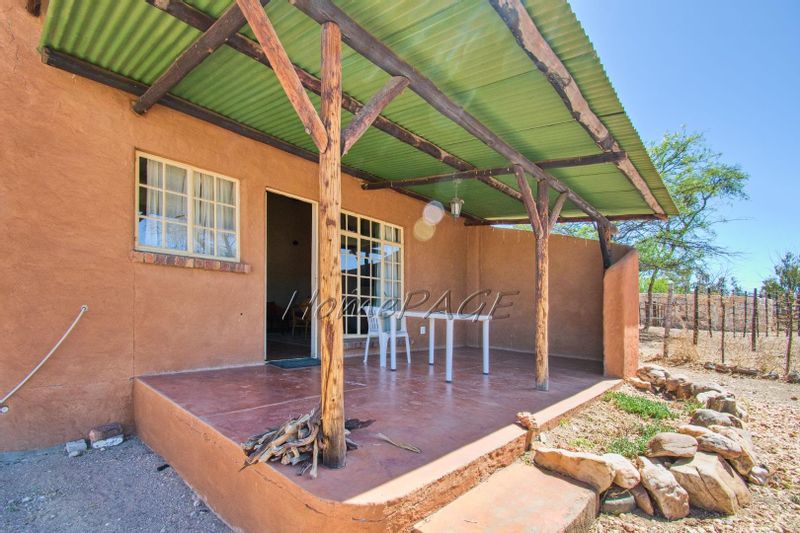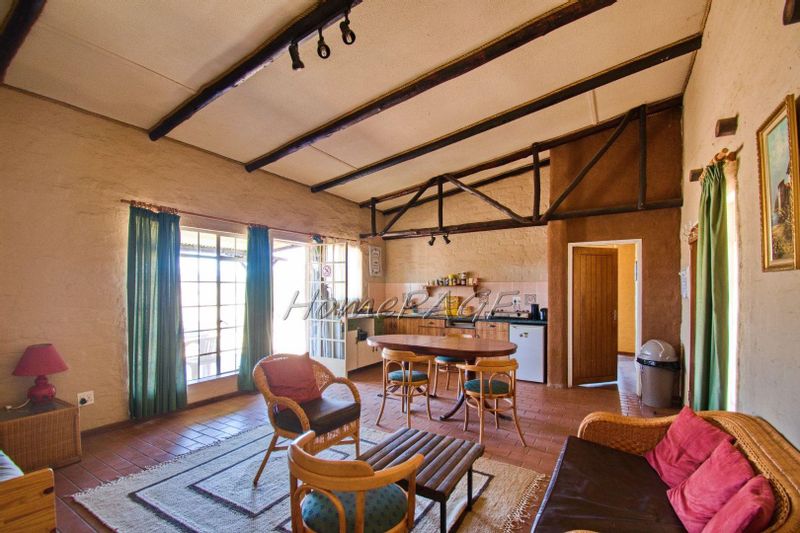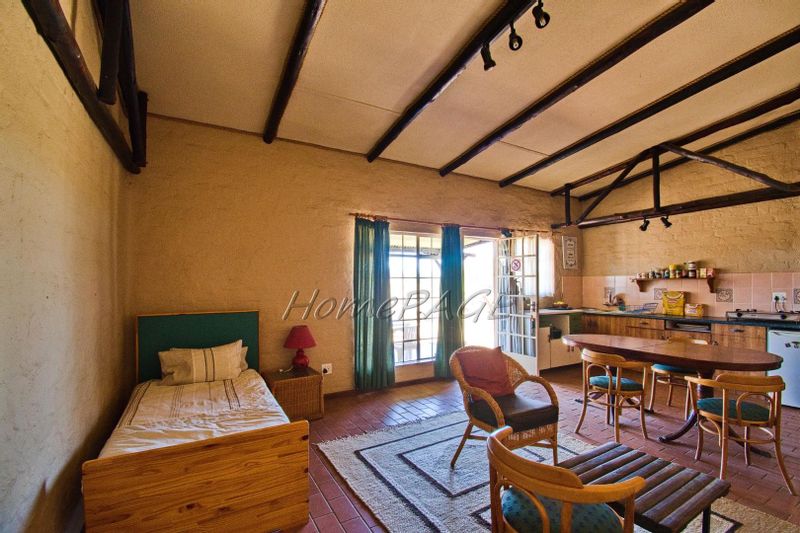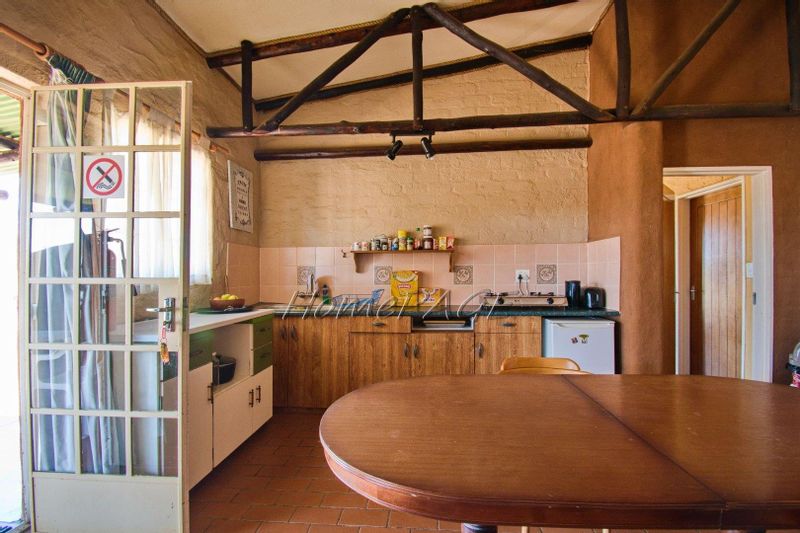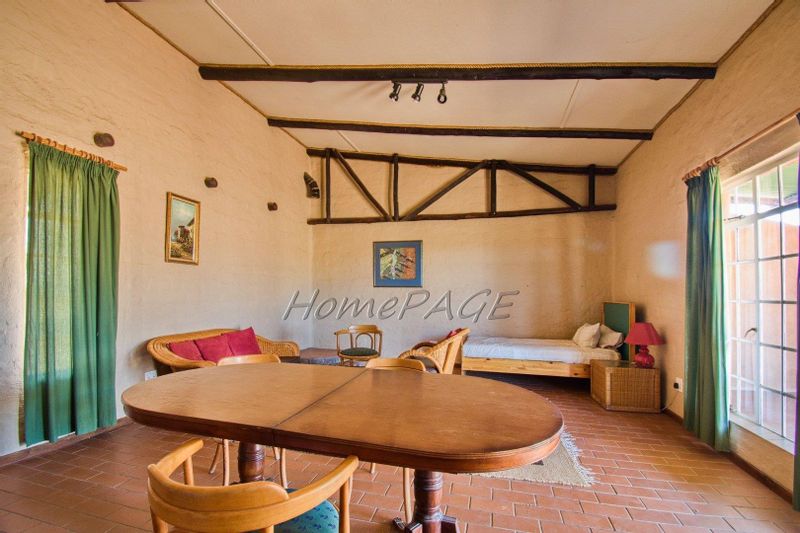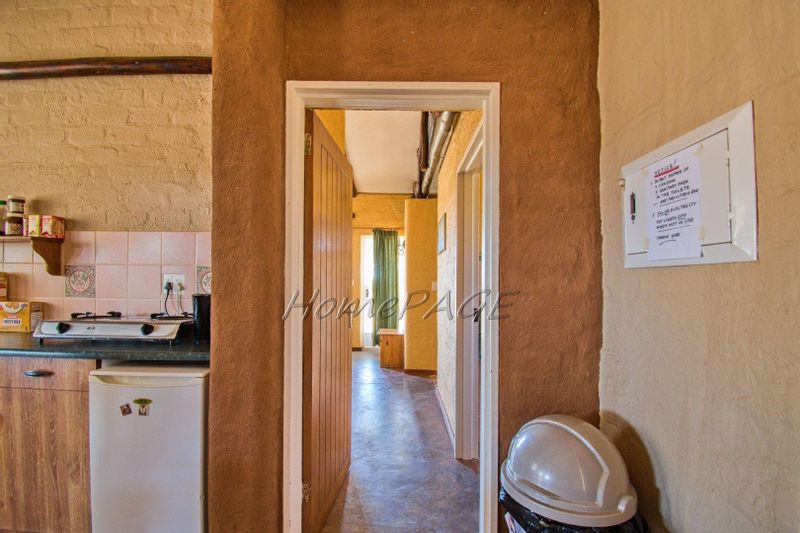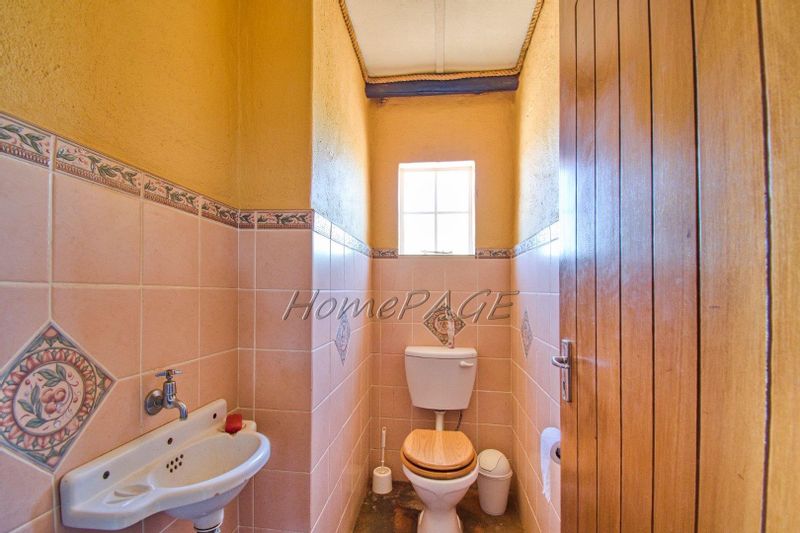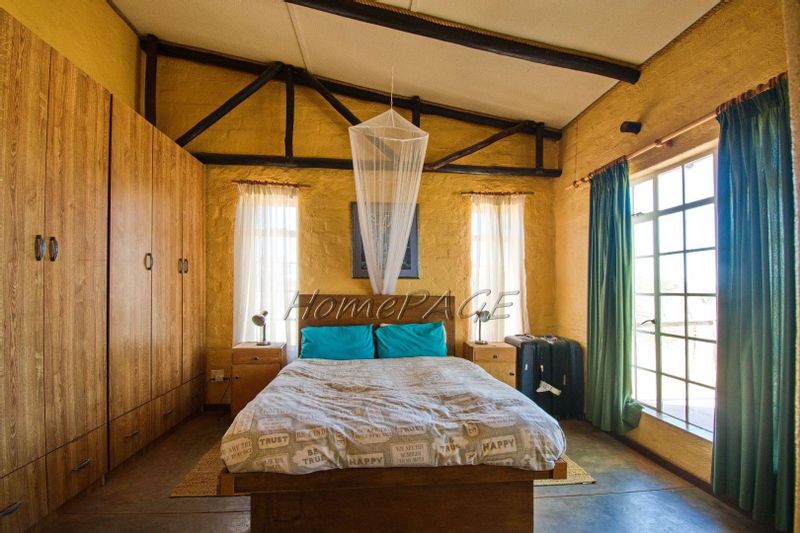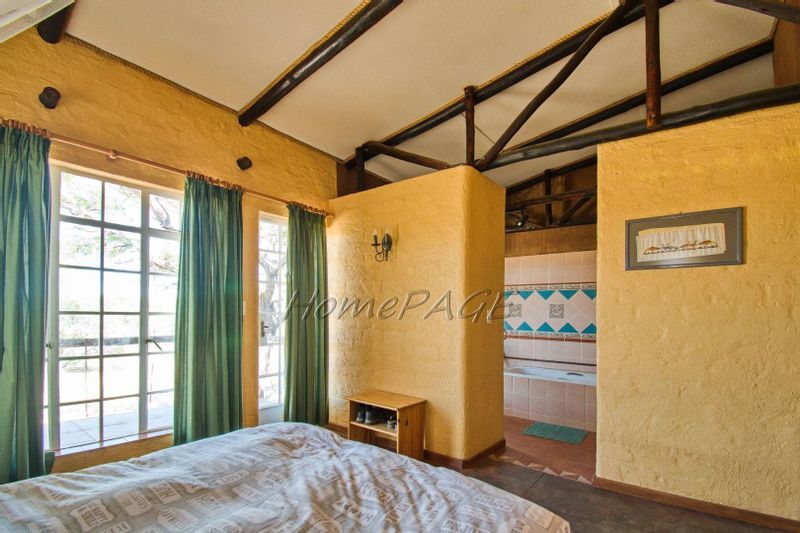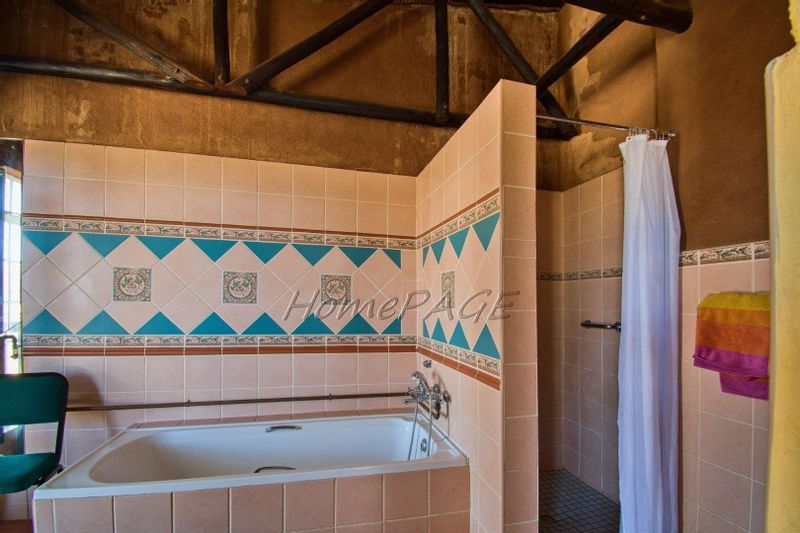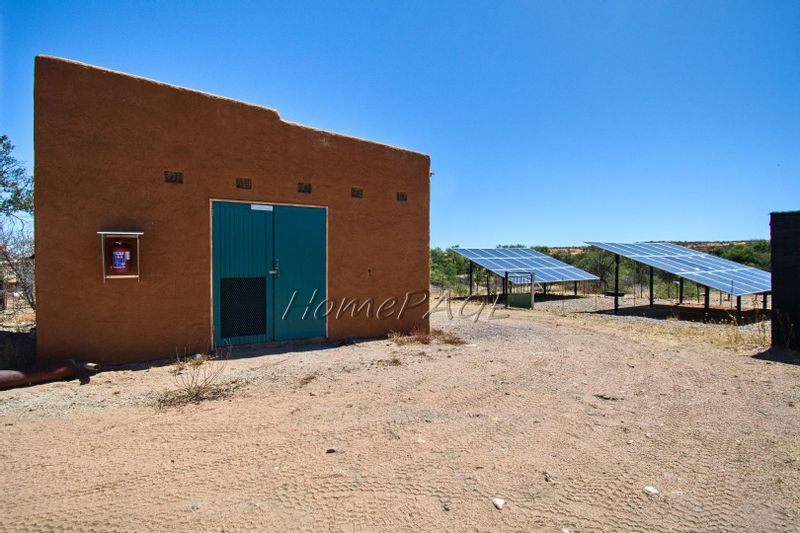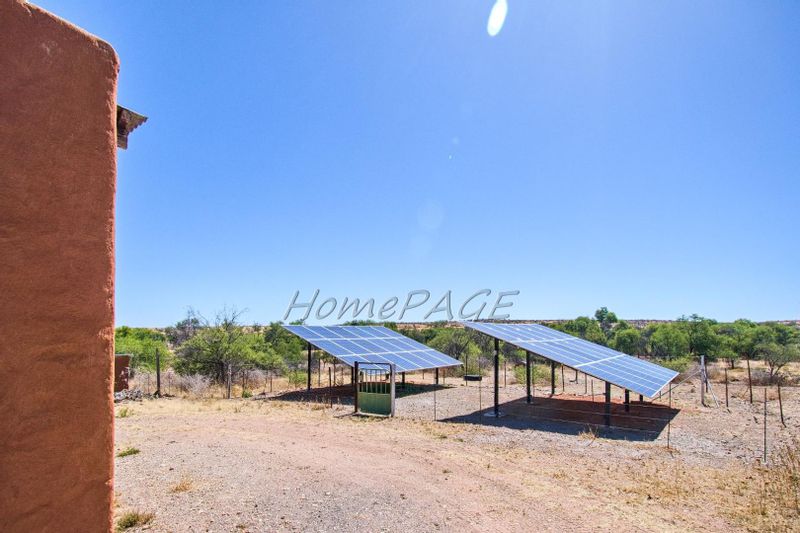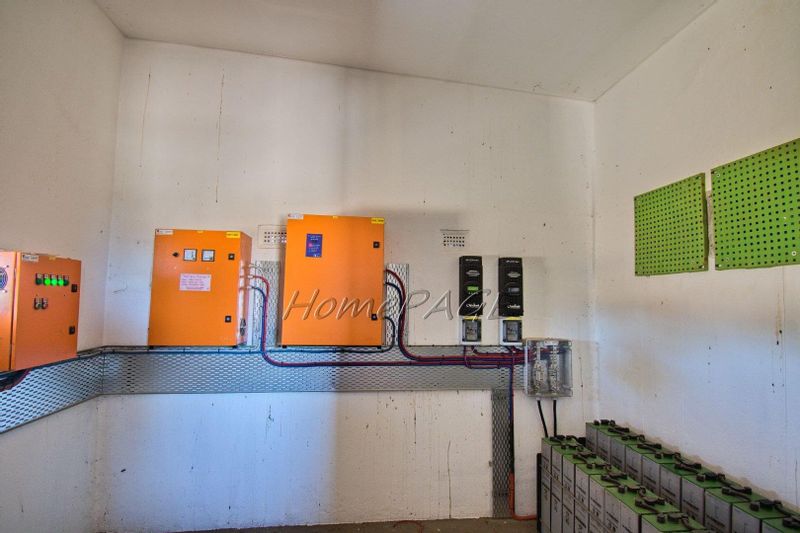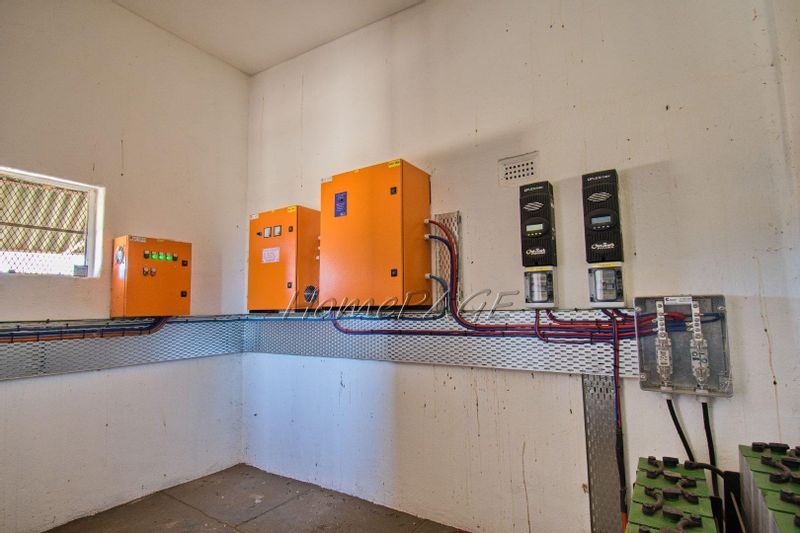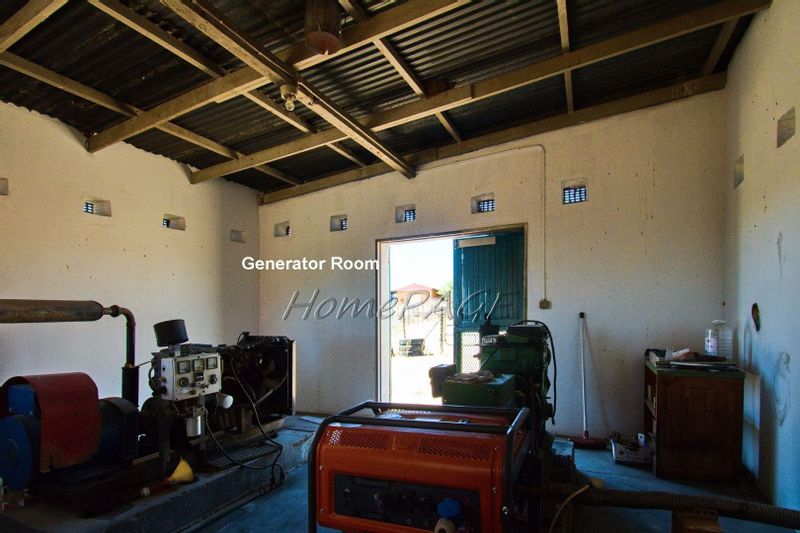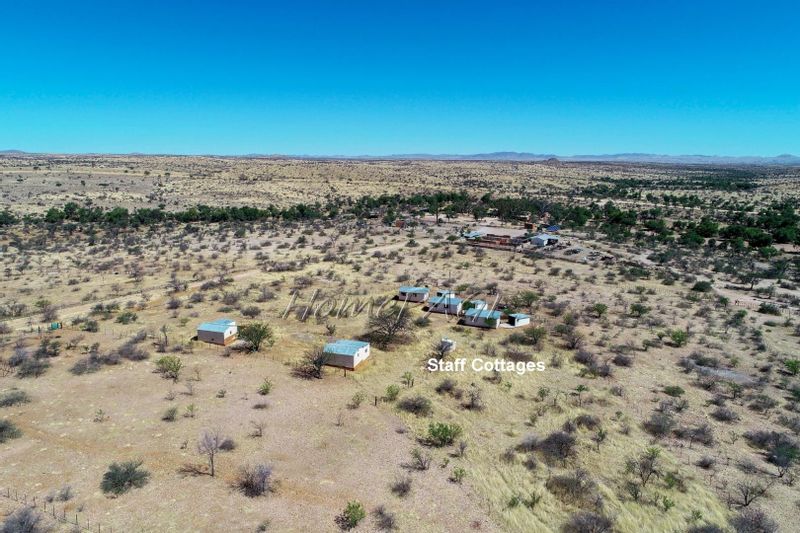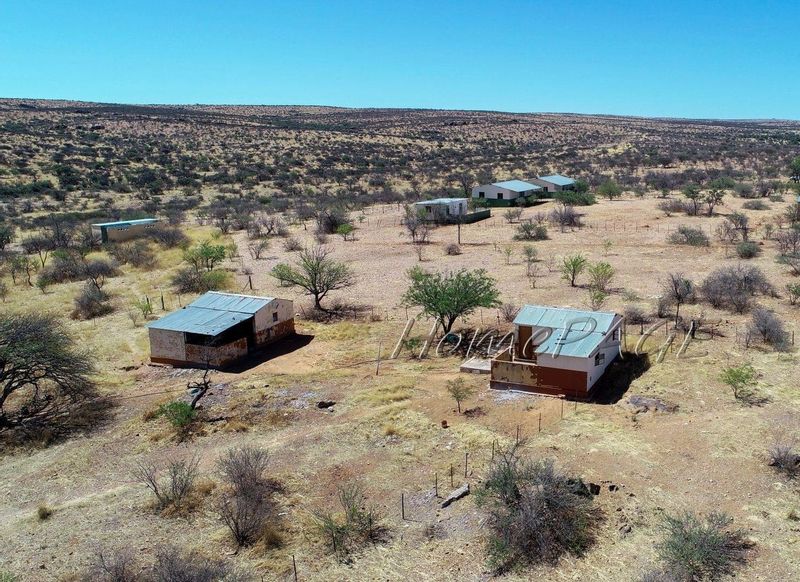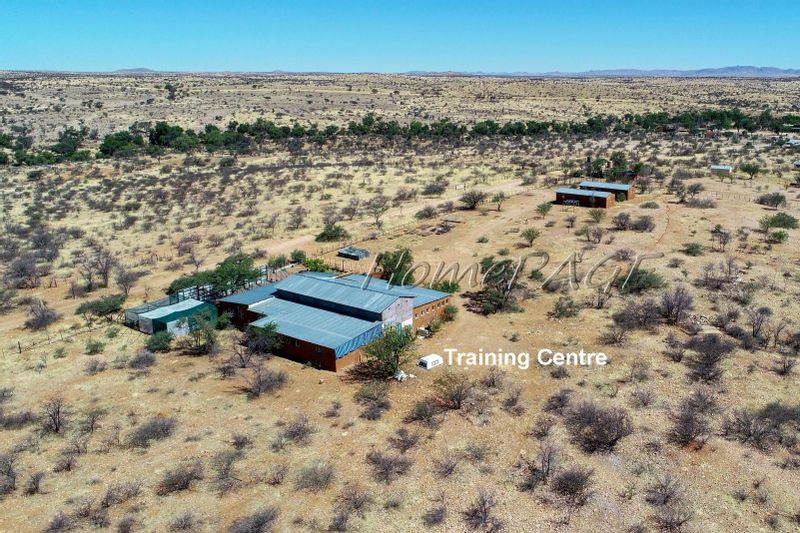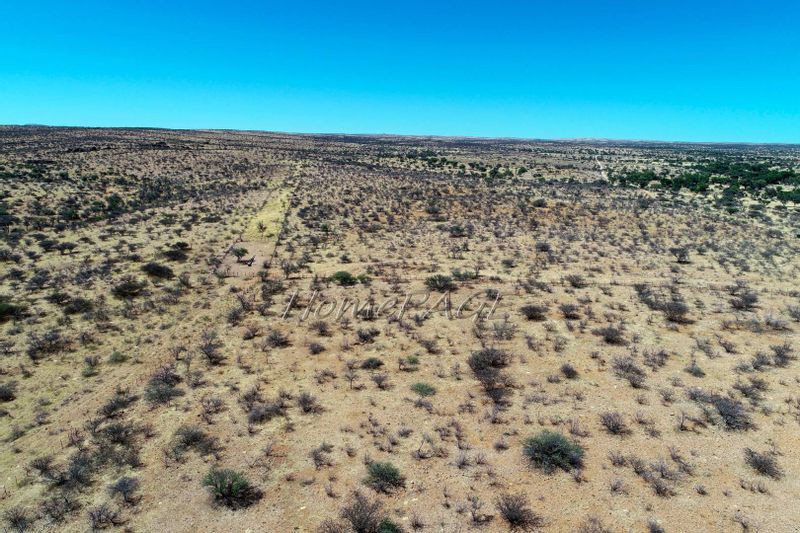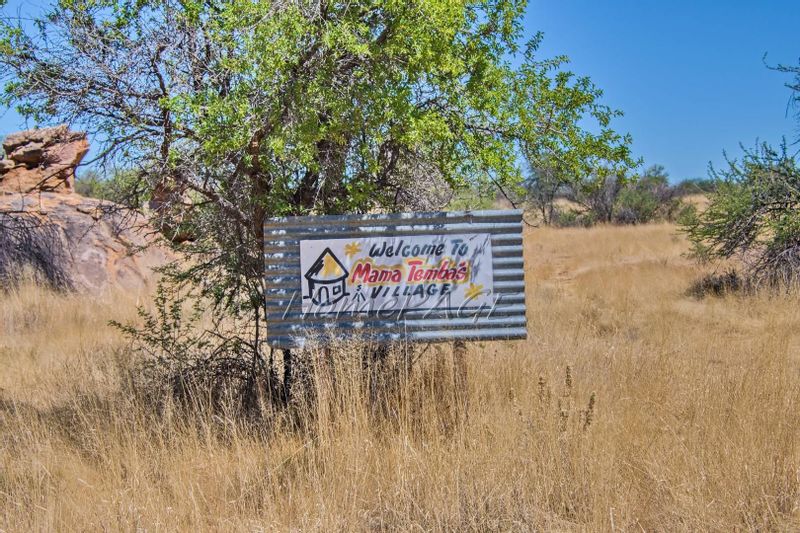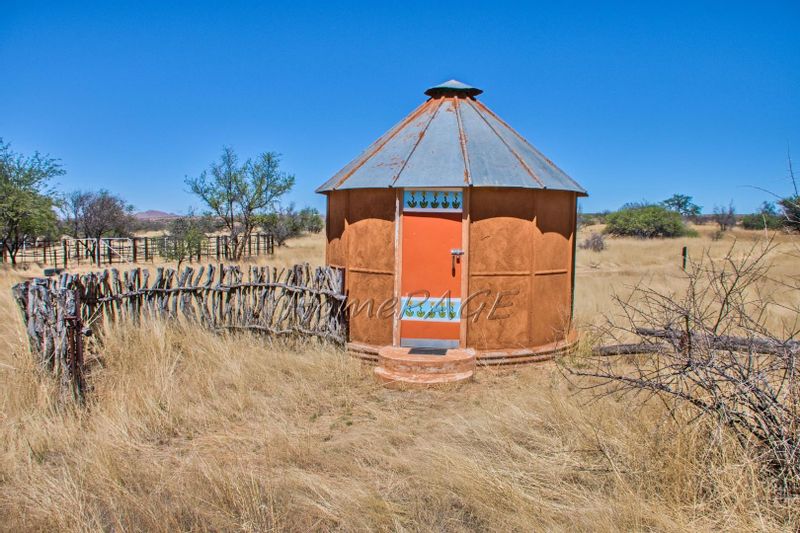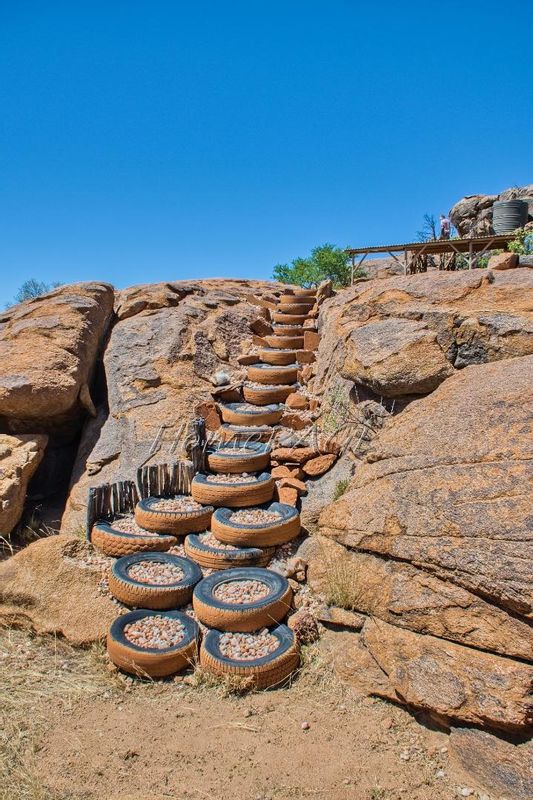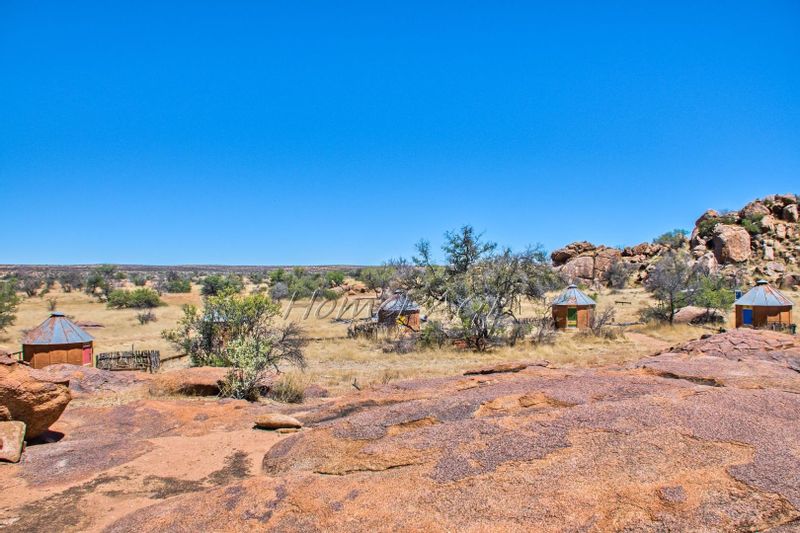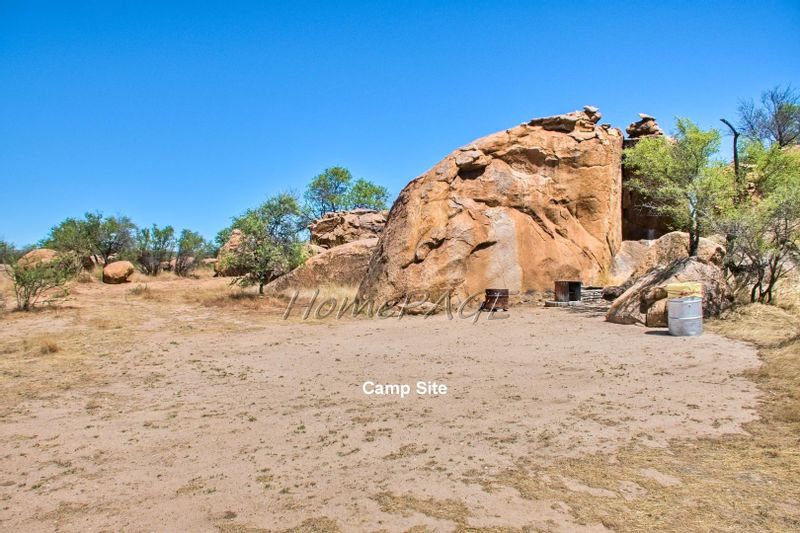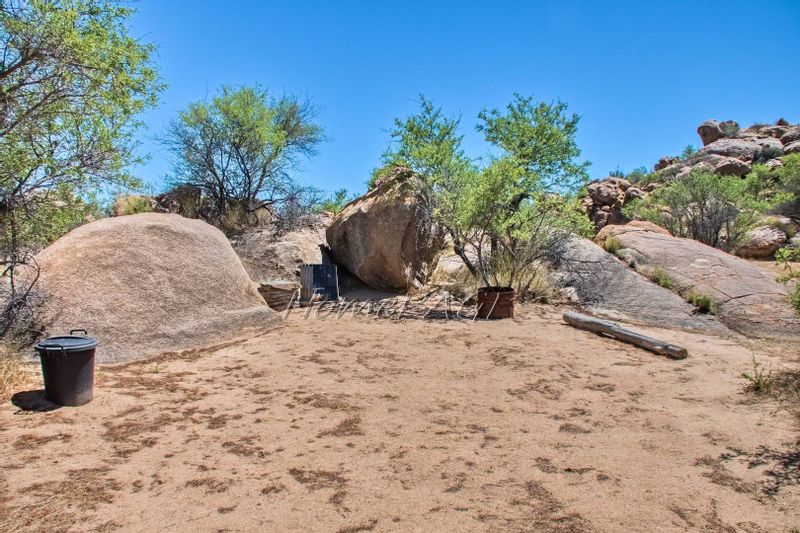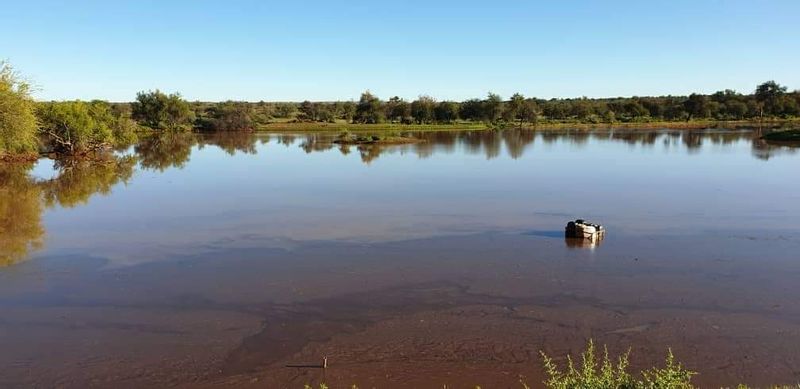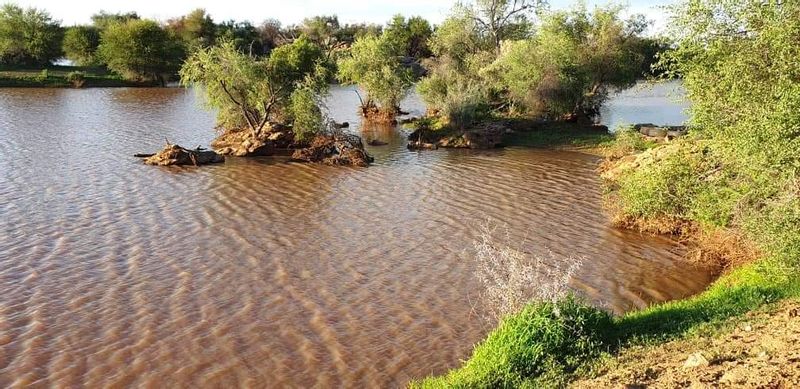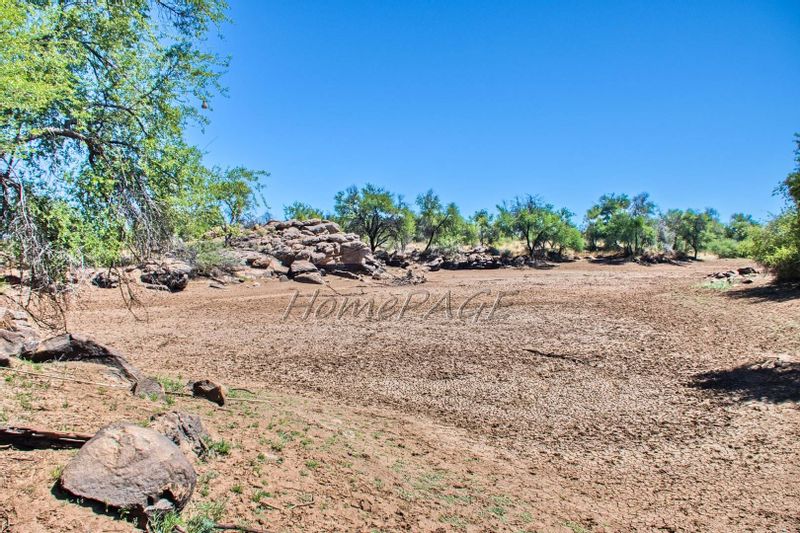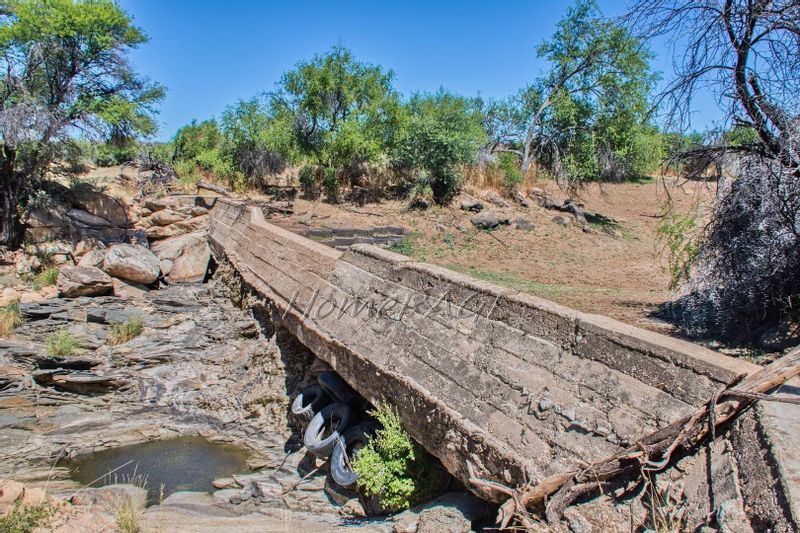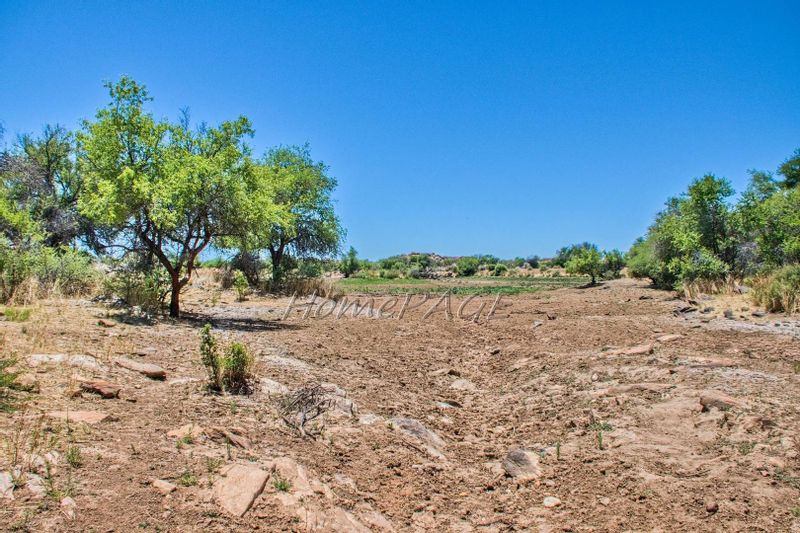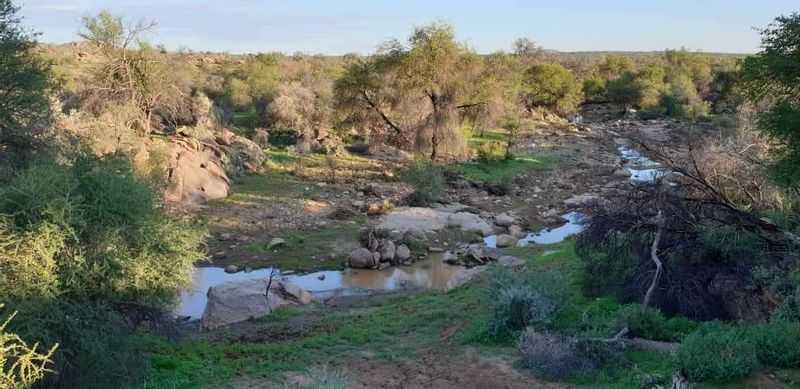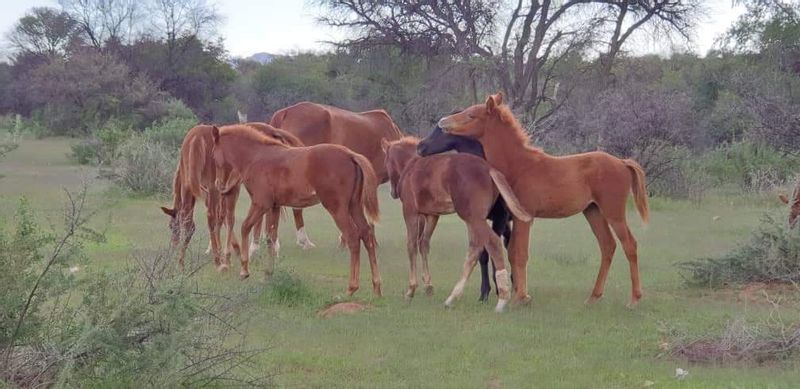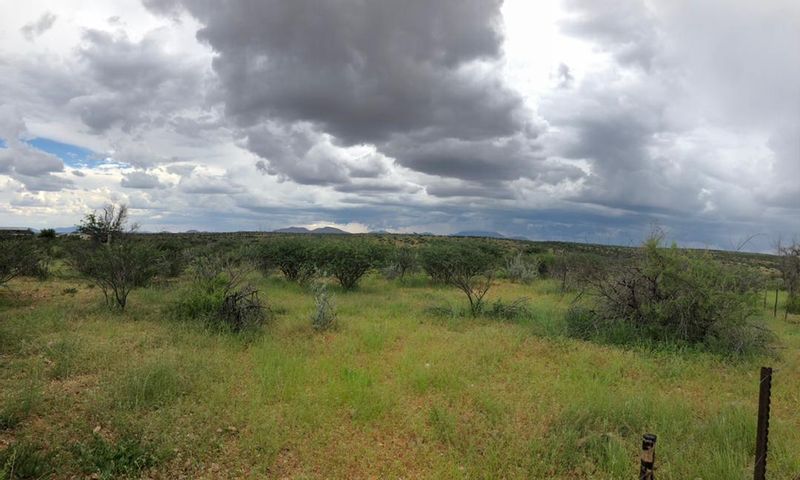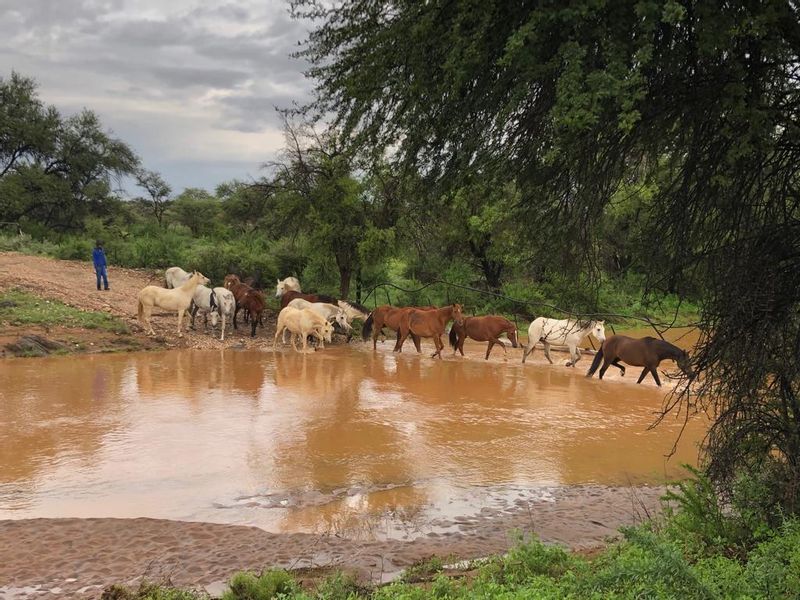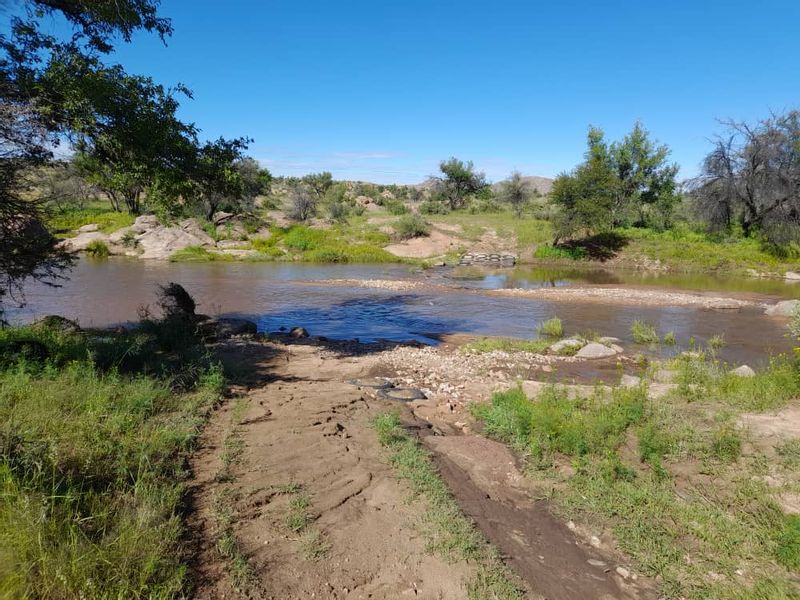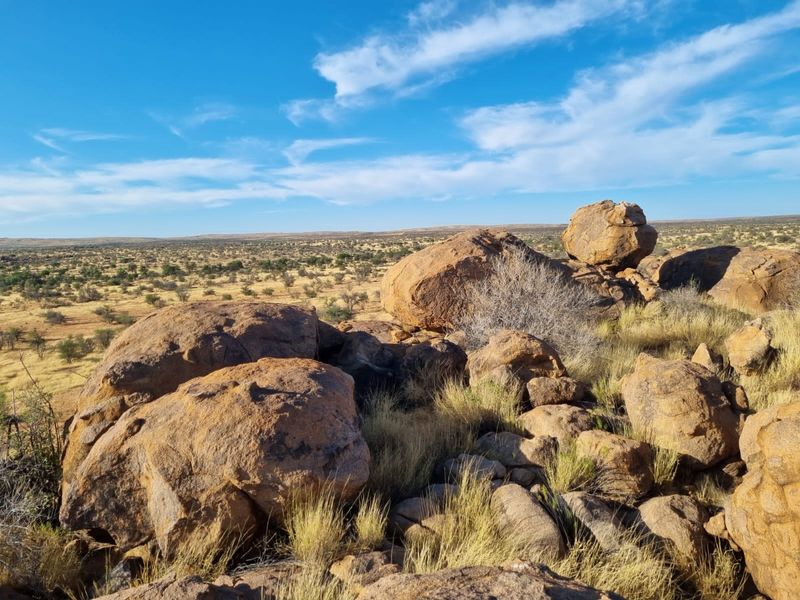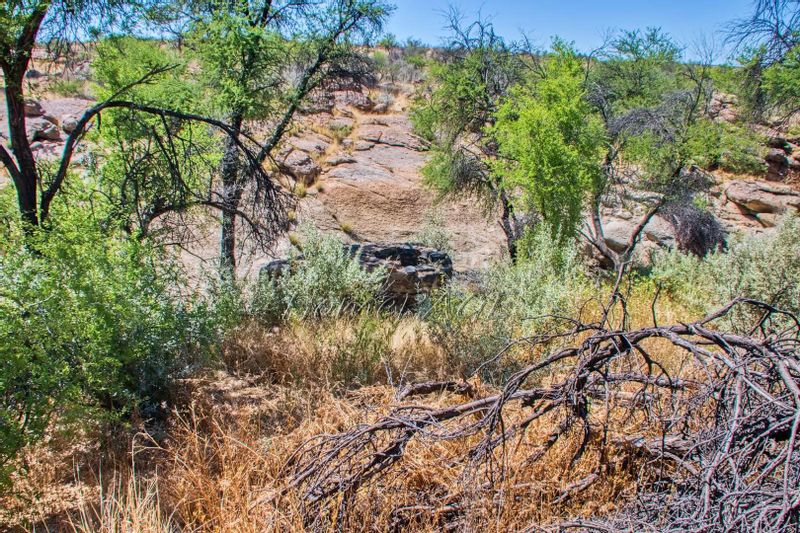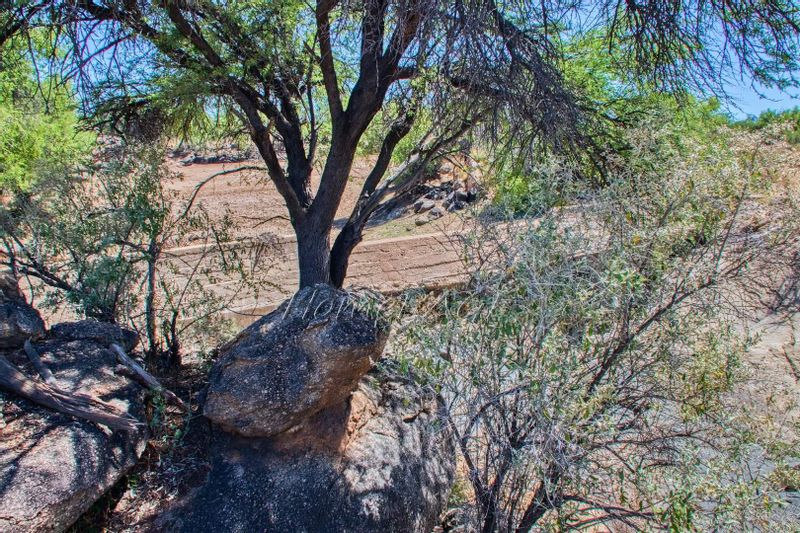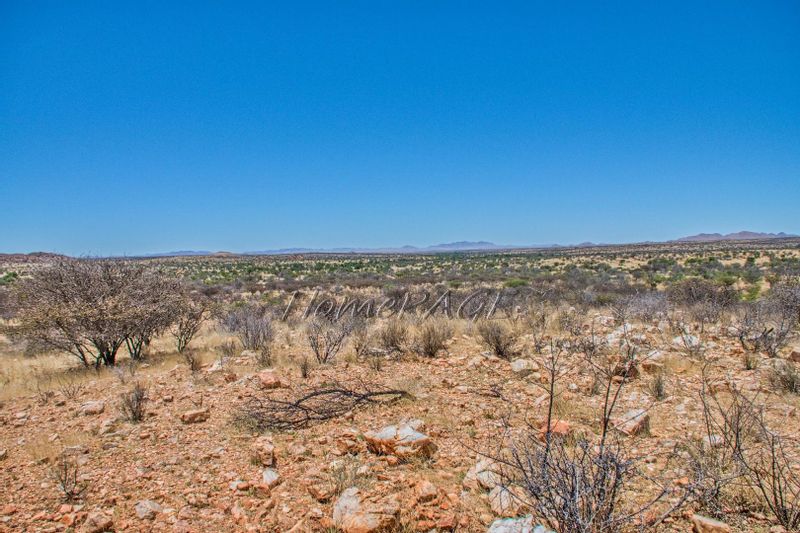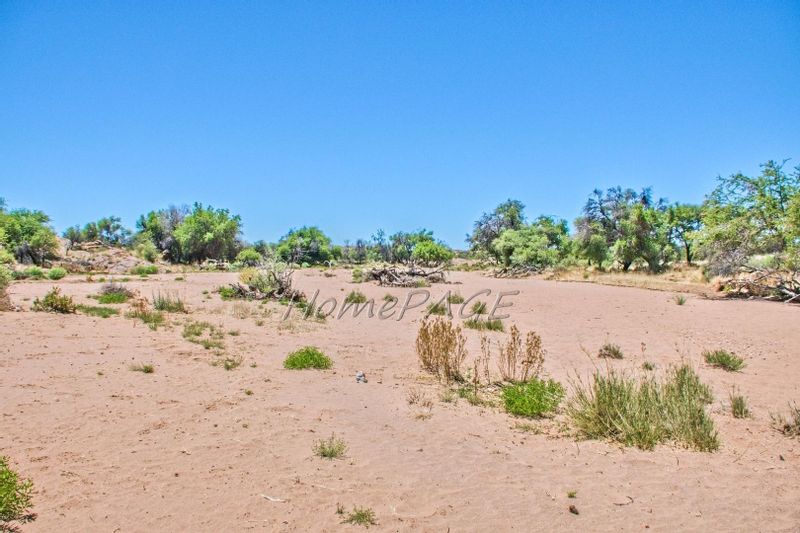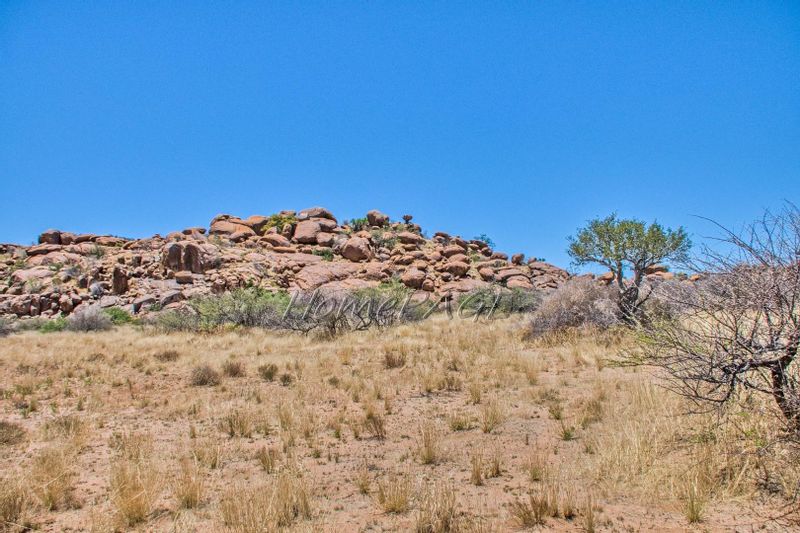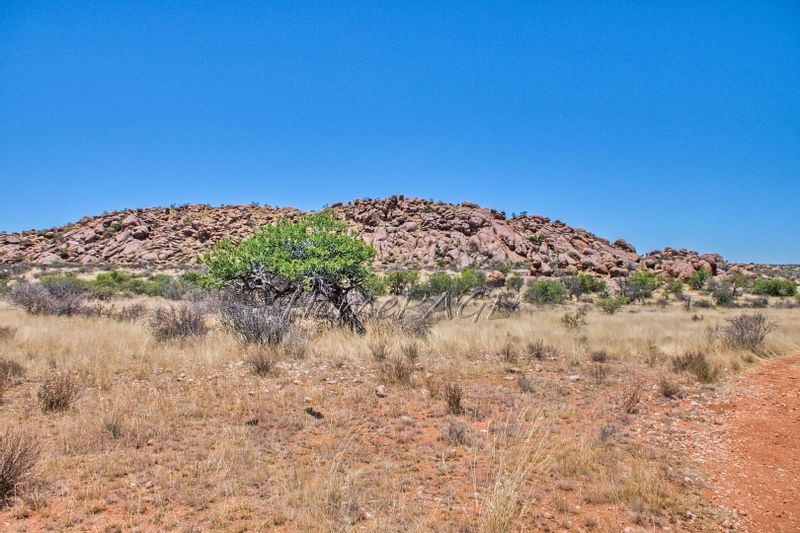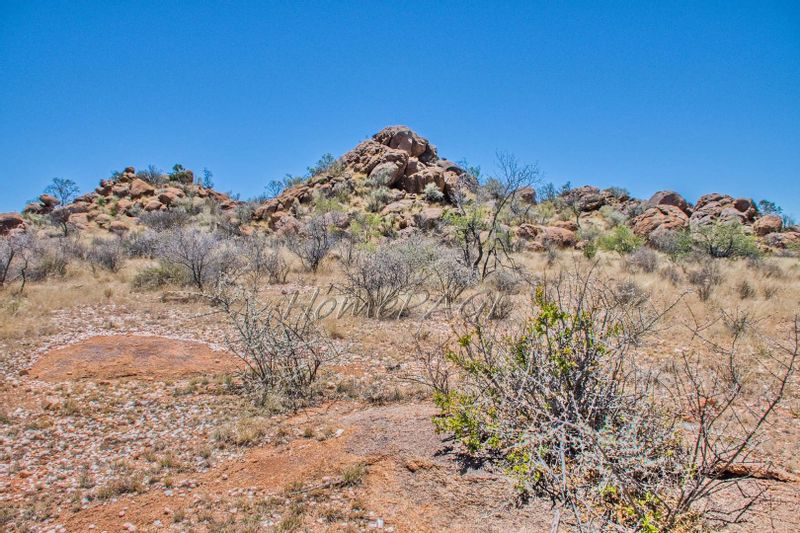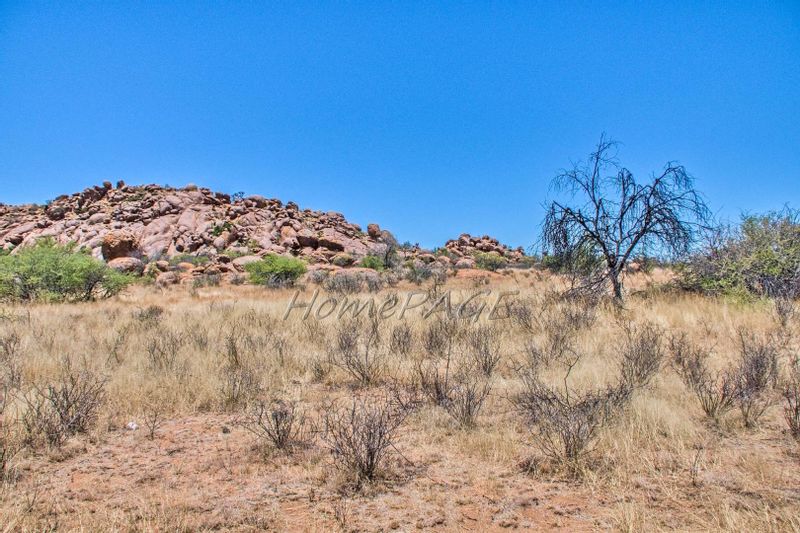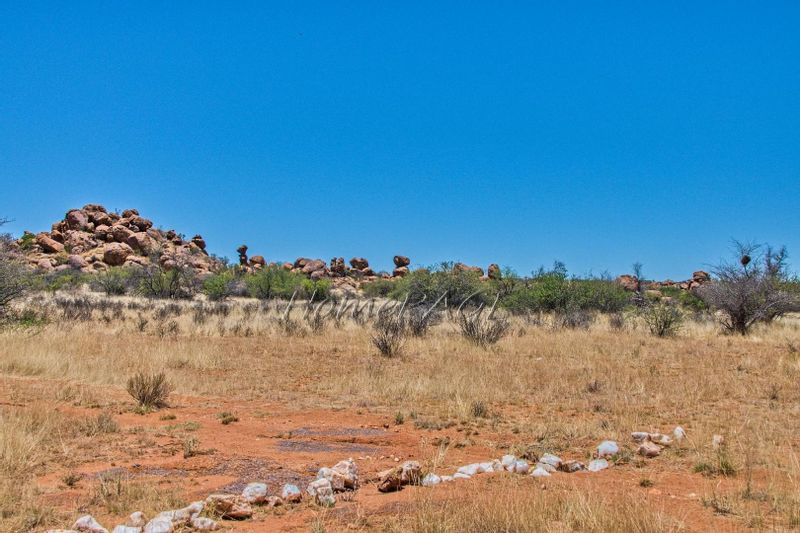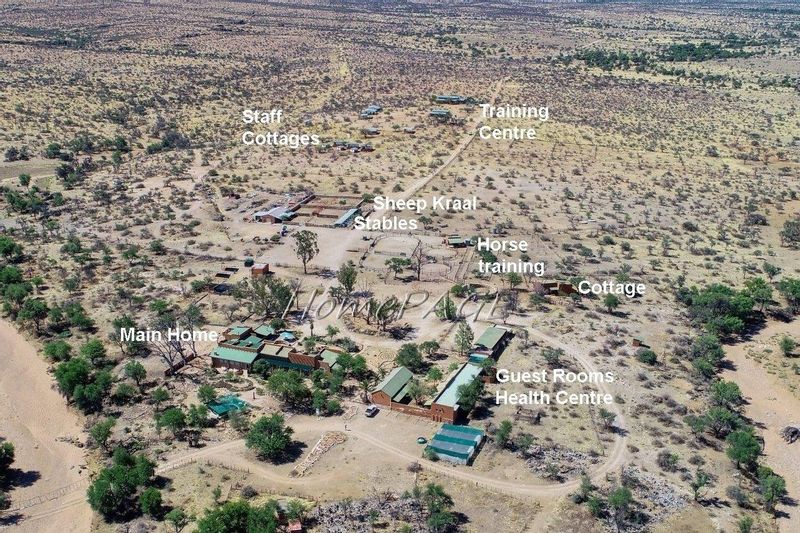 Property Details
Size: 3 589.3724 Hectares
Registered in (Pty) Ltd
Price: N$23 100 000
Purchaser will have a choice of furniture and equipment to include in the price
Location: On C26, +-110km from Windhoek (GPS23 1901.0S 16 2658.9E
Waiver on record
Rainfall: average between 200mm and 300mm per year
Topography: Soft Hills and Valleys with scenic rocky outcrops and attractive rivers
Good and abundant grazing: LSU 1/14 and SSU +-1/4
Fences:
* Exterior fence +-52km of 5 strand and wood droppers
* Interior fence mostly 5 strand and wood droppers, with a large portion of interior fences of Jackal proof fencing for 20 camps.
* 7 Stock Posts, with moveable water troughs
Water infrastructure
* 6 boreholes:
* 3 are seasonal
* 3 fitted with submersible pumps, 76m, 77m and 86m deep, on average yielding 0.6 kl/h
* 28 km 50mm HDPE 6 bar (mostly) water pipes, for water distribution to mostly all areas on farm
* 10 Plastic Water Tanks of various sizes
* Large ground dam, usually with water between February and October
Electricity
* Solar system 48 VDC/22 VAL 8000W (10 000VA) True Sine with standby Generator
* NamPower available, however installation might be expensive
Game:
* Oryx, Kudu, Harman Zebra, Bush Pigs, Jackal, Cheetah Leopard, Batear Foxes, Steenbuck and a variety of smaller species game
* Wide variety of bird species
Current Operations: Farm was developed around Equestrian and Tourism activities
* Equestrian Centre and Stud.
* Tourism (camping, hiking and mountain bike trails, mountain trails (Gamsberg area), horse trails, birding, nature drives, nature walks, stop-over en route to other destinations. Relaxation, Astronomy (facilities on adjacent farm), game viewing
* Conferences and Training (Corporate events/seminars, games room, fauna and flora excursions)
* Natural Health Therapy, Spiritual Retreat and Meditation Centre, Labyrinth Walk (largest Labyrinth walk in Namibia)
Improvements:
* 2 x Main buildings, the guest house, providing for reception, 4 living areas, kitchen, pantry, study, store room, 1 Self Catering Unit, 6 En-Suite rooms, 6 x budget rooms with communal ablution facilities, Conference room
* Cottage, perfect for a farm manager, or a further guest facility
* Swimming pool, changed into a koi pond
* Outbuildings providing for Electricity and generator rooms, farm shop, storage rooms, cold room, laundry room, Carports, pump room, Lecture Halls, labourers cottages, Horse Stables,
* Camping facilities: Mama Temba's village offering rondavels, communal rustic bathrooms, outdoor, under cover kitchen, 2 x campsites. Two campsite close to main dwelling
* Sheep kraal
* Horse stables, training facilities, fodder and saddle rooms
* Buildings initially developed for training now used as chicken coop and storage facilities
* Various minor improvements in support of other larger improvements
Property is ideal for:
* Cattle speculation (weaner buy-in , add mass& sell, or stud farming
* Continue with current activities
* Due to beautiful surroundings and topography, it will be perfect as a Lifestyle property
Property Features
Property Type Farm
Building Size 2,480m²
Stand Size 3,589.372ha
Location
Enquiry
Interested in property 2080678? Please fill in your details below, and we will contact you as soon as possible.
Property Alerts
Receive email alerts for properties matching your criteria.
Subscribe