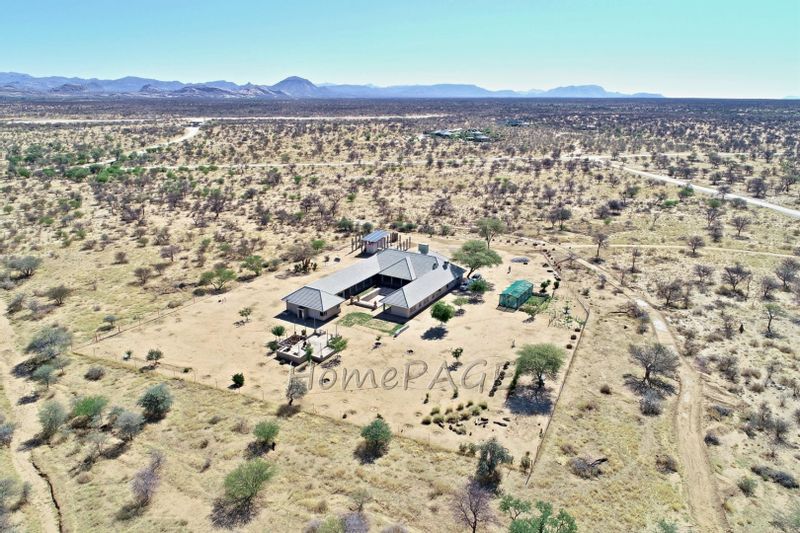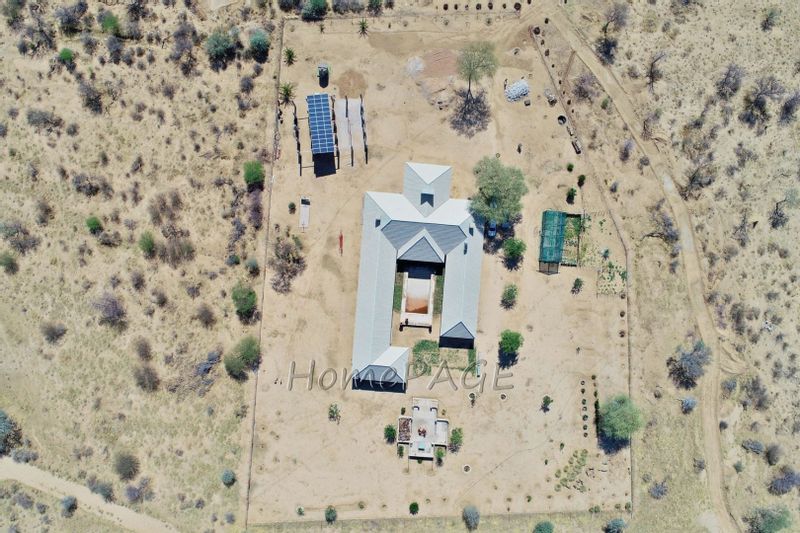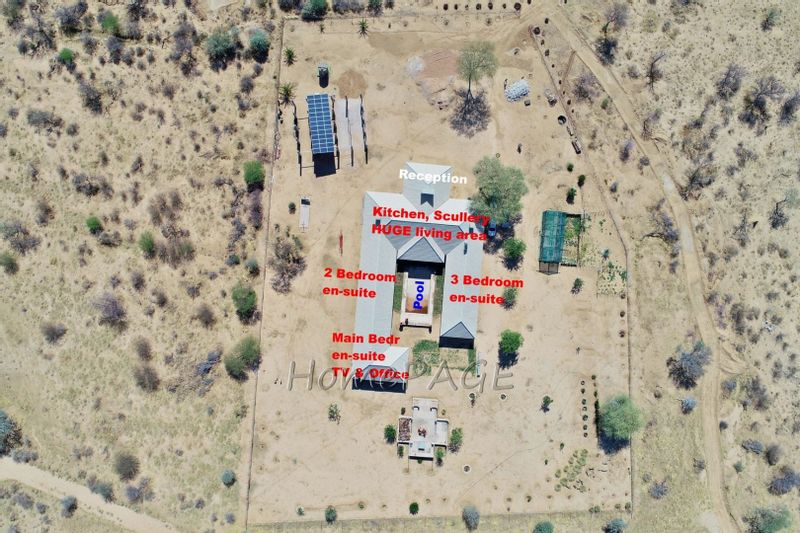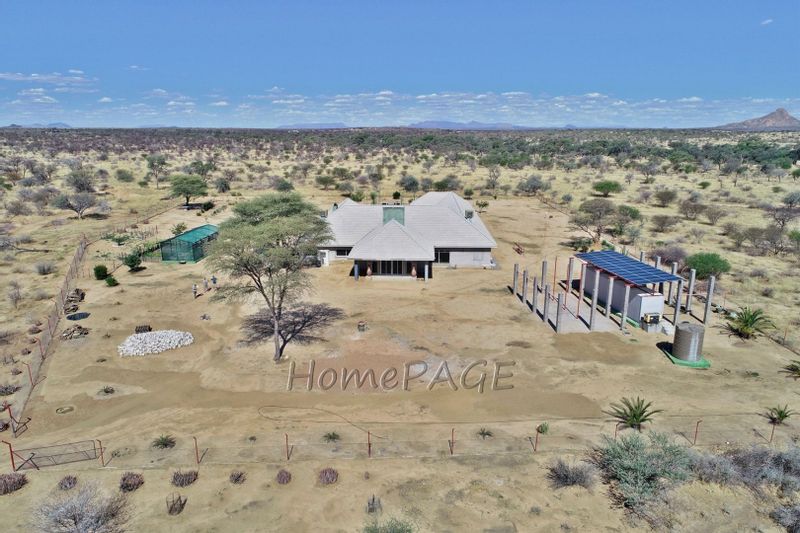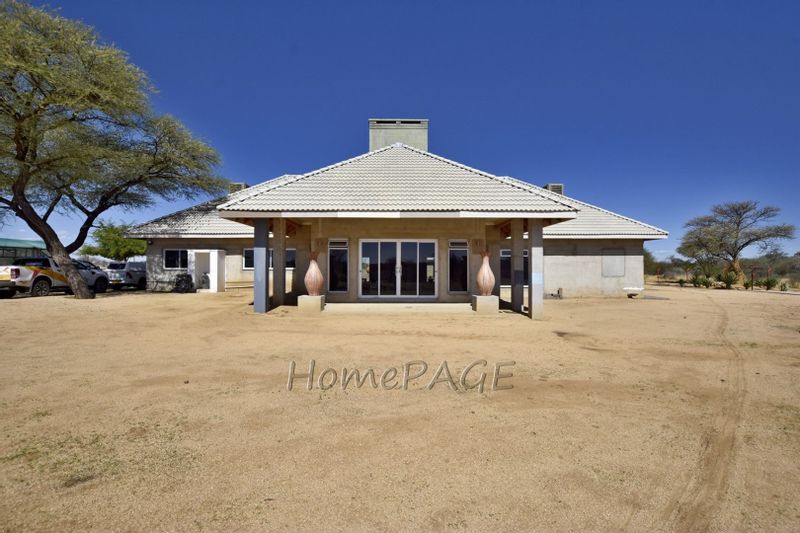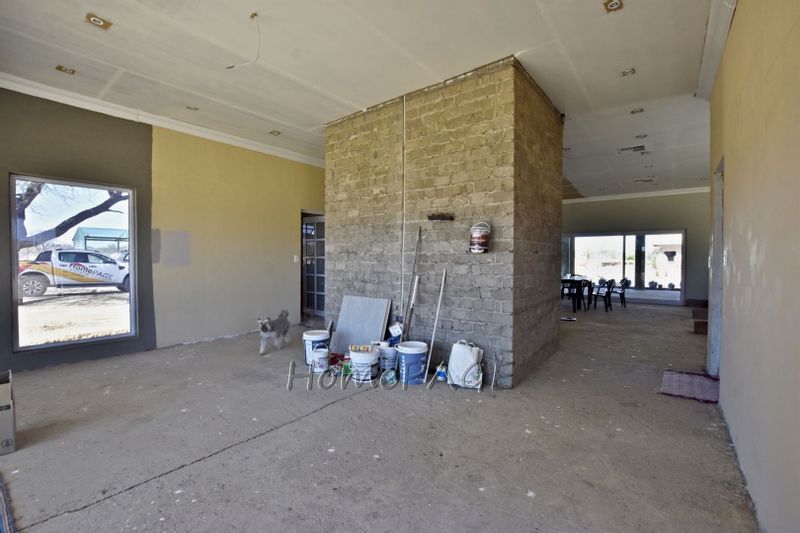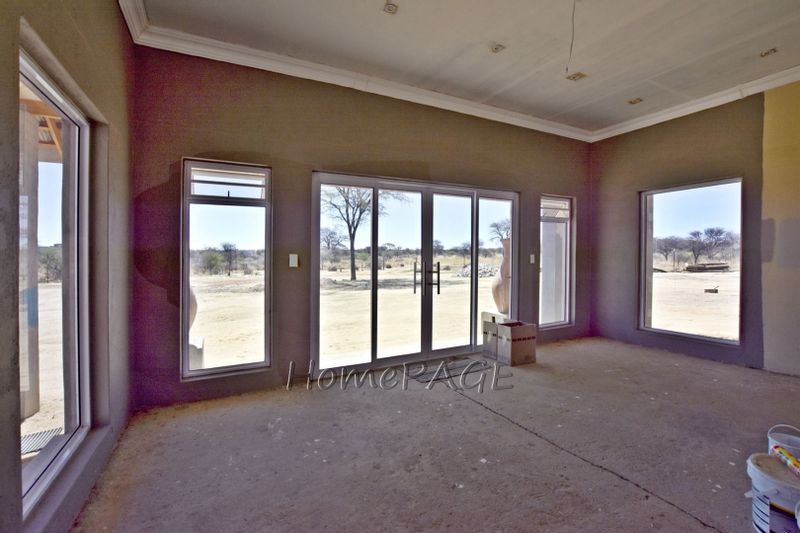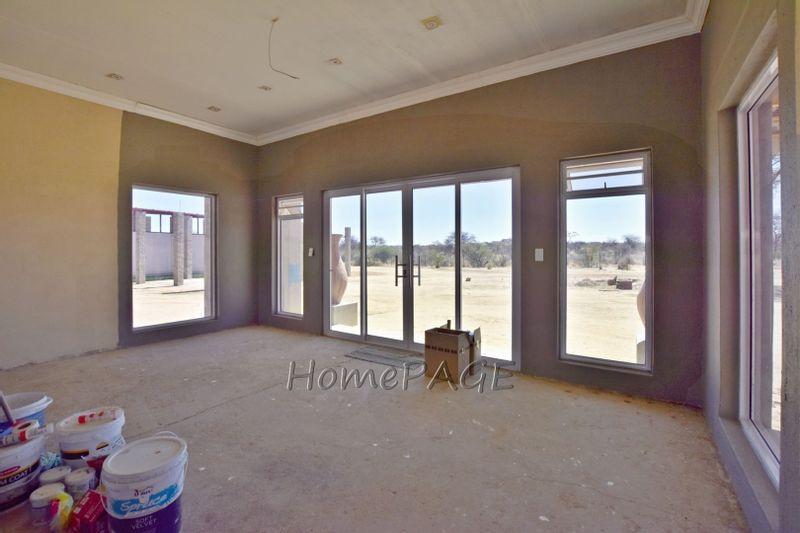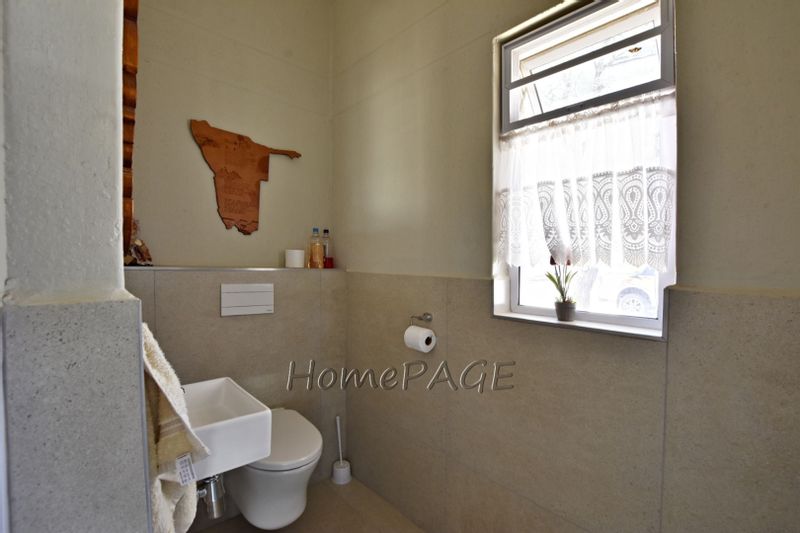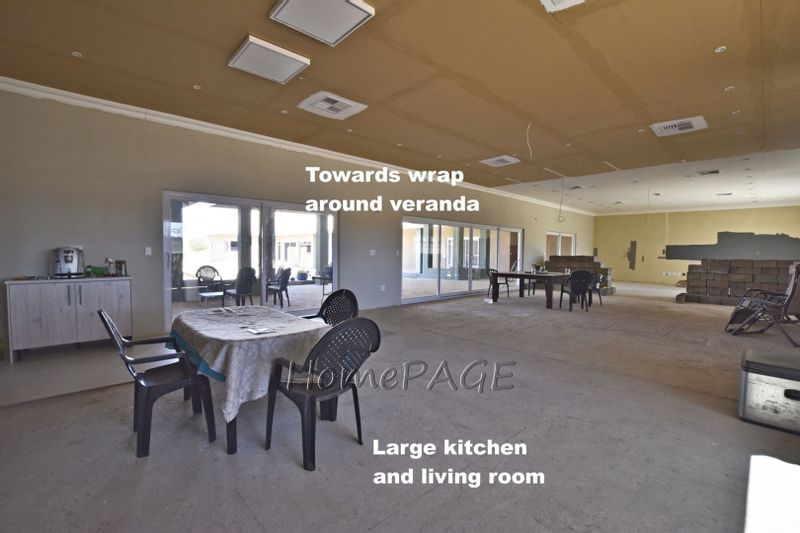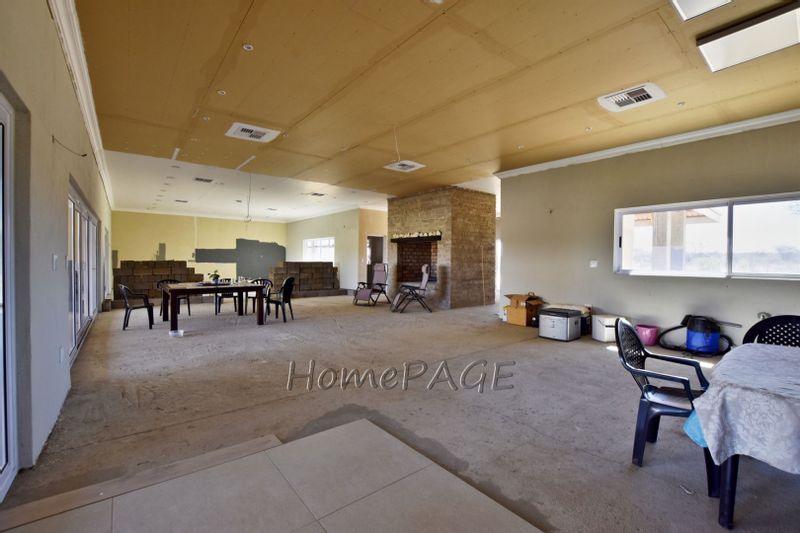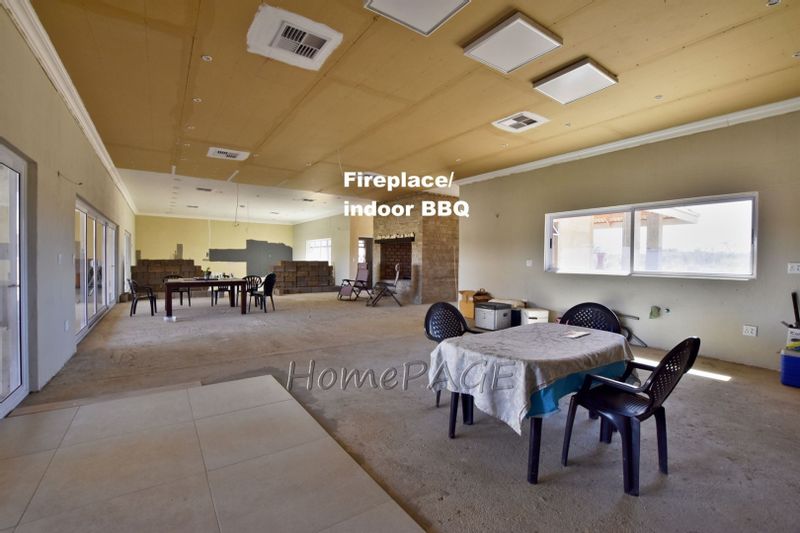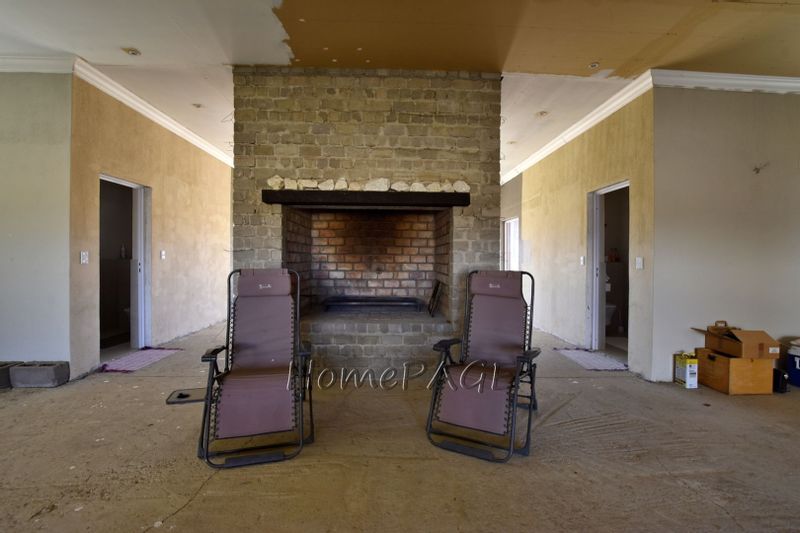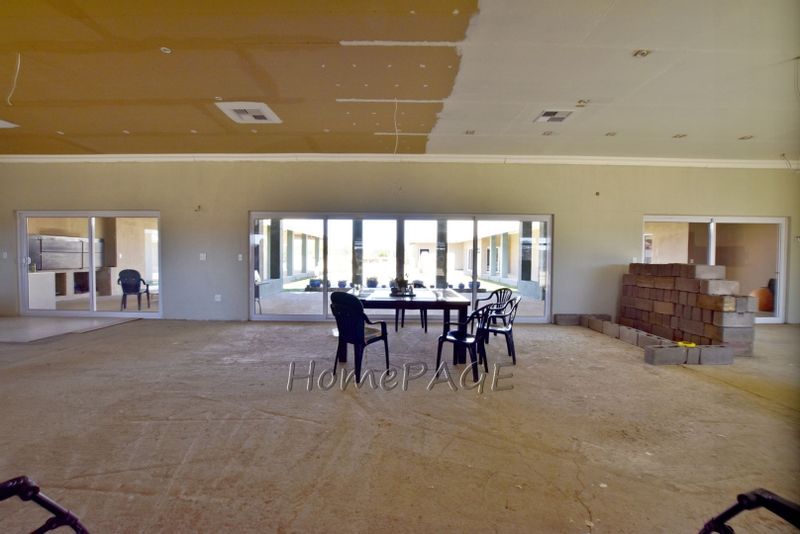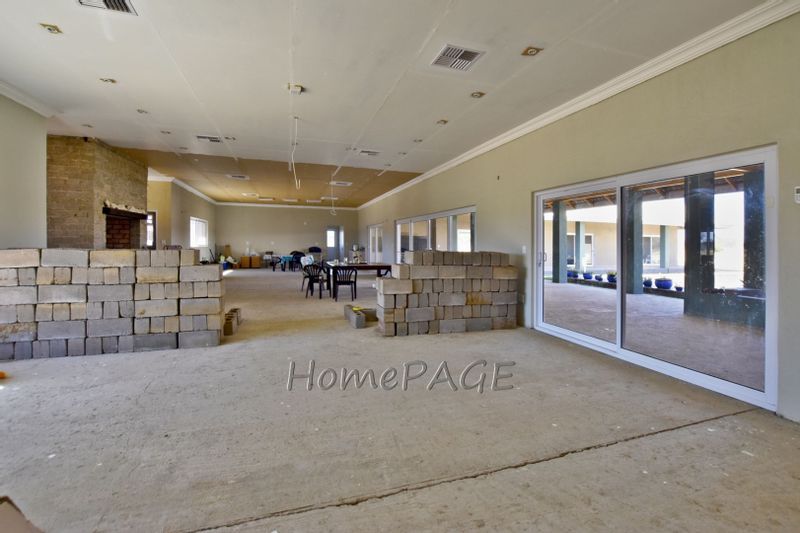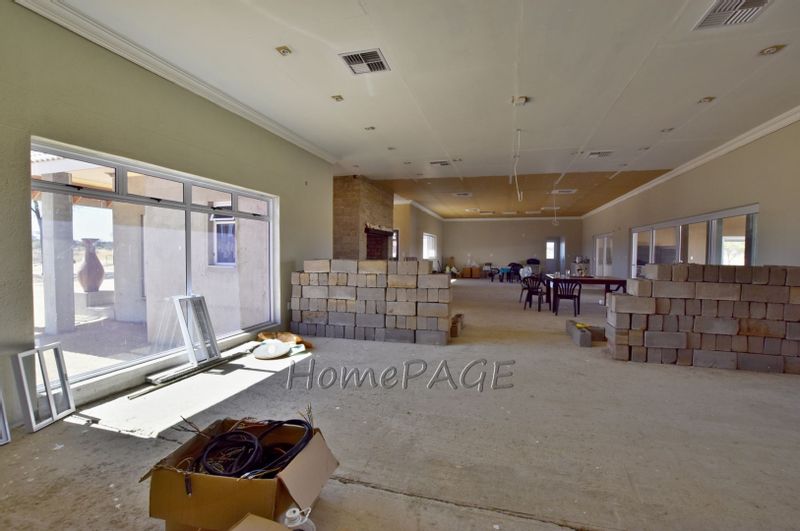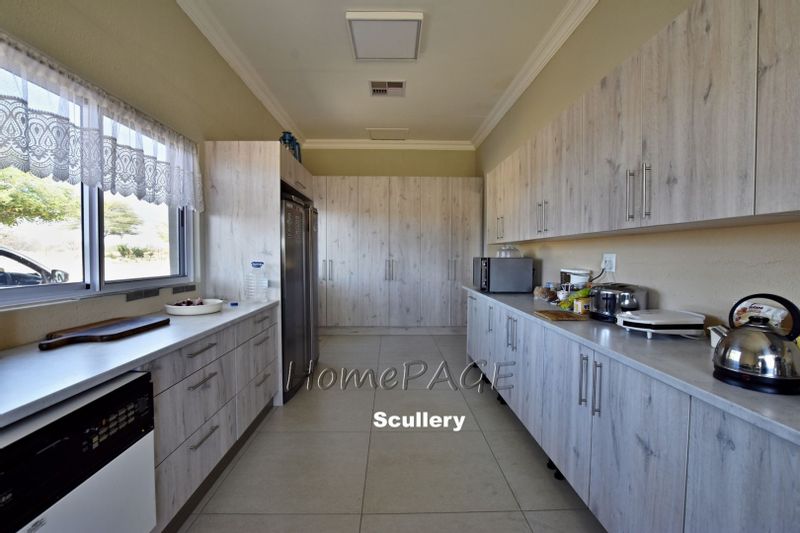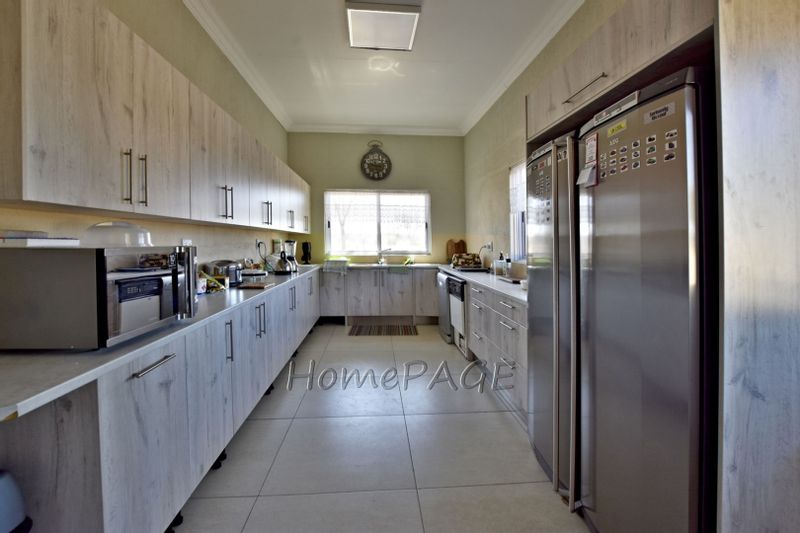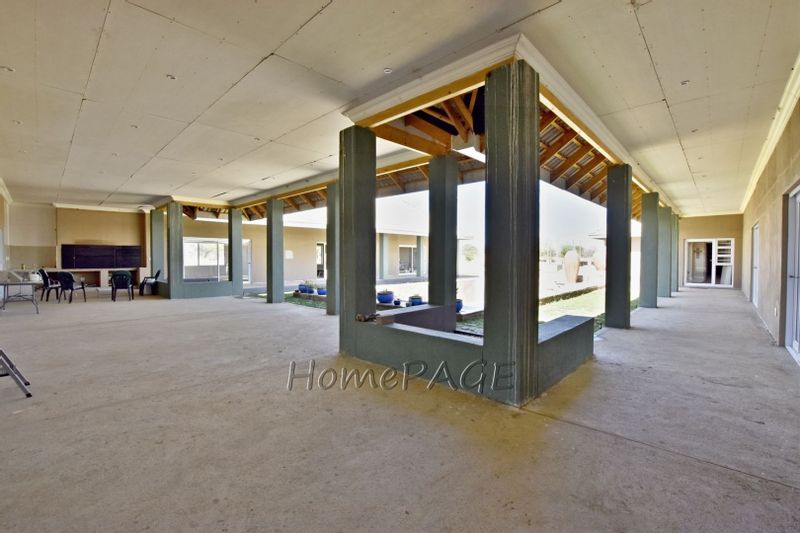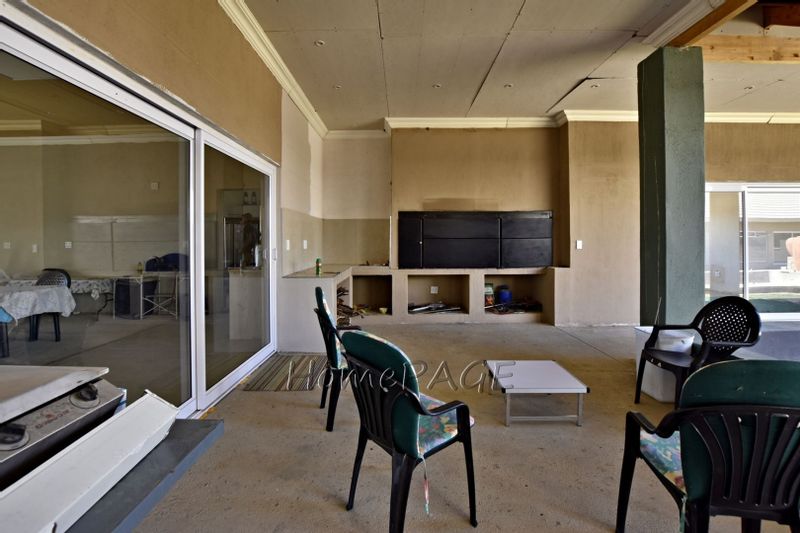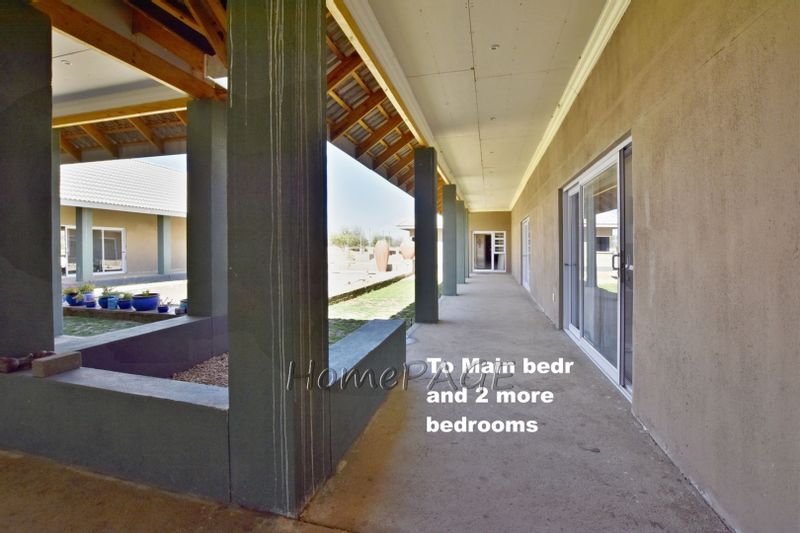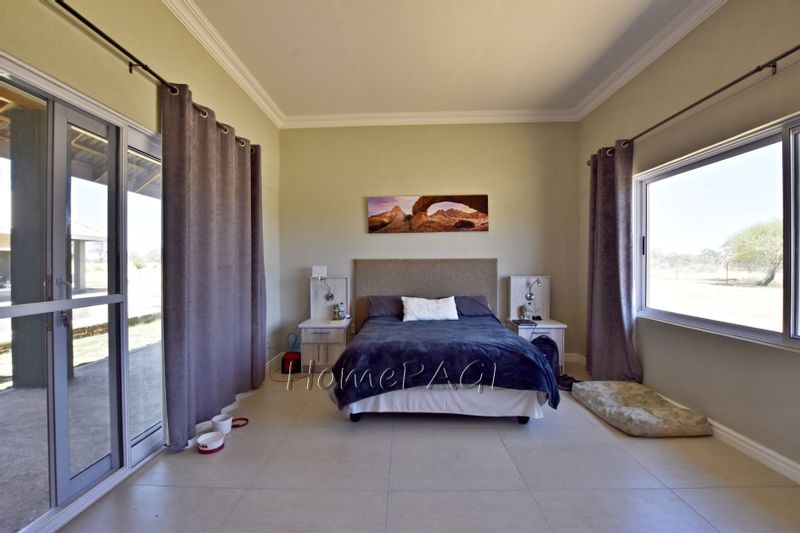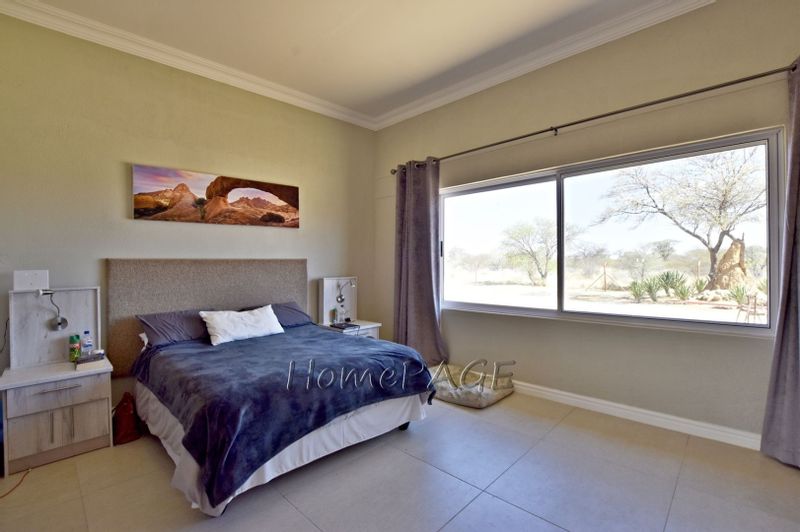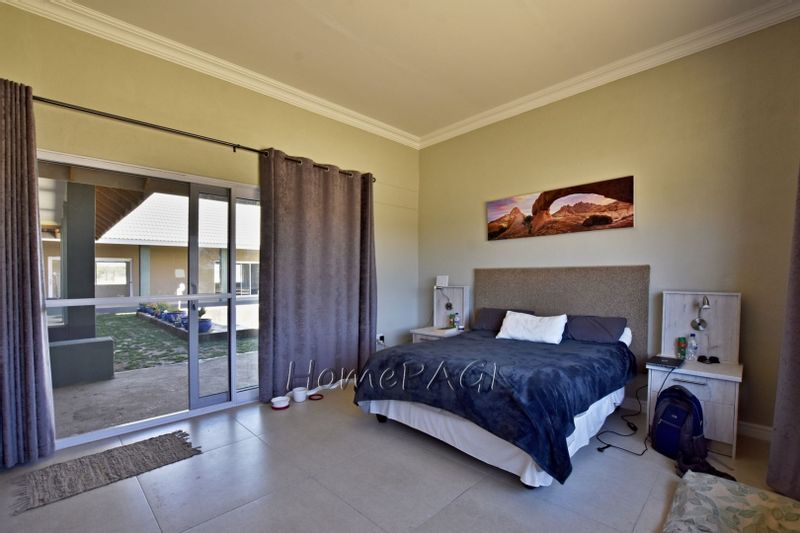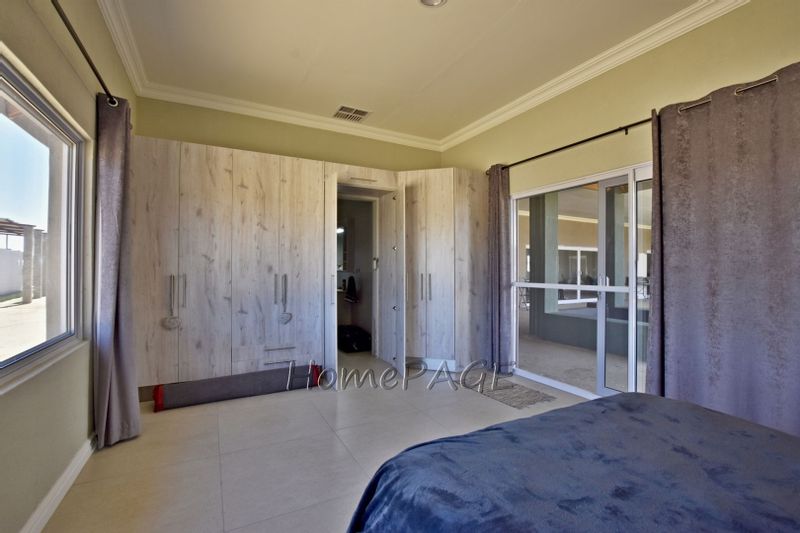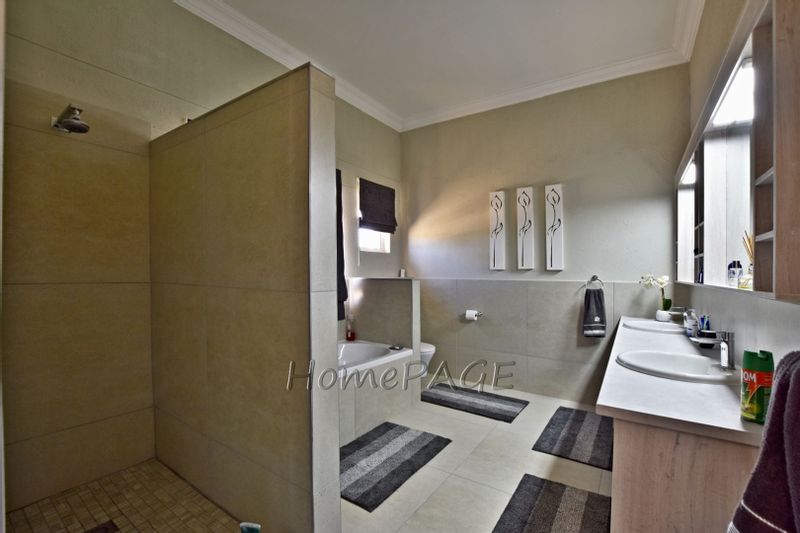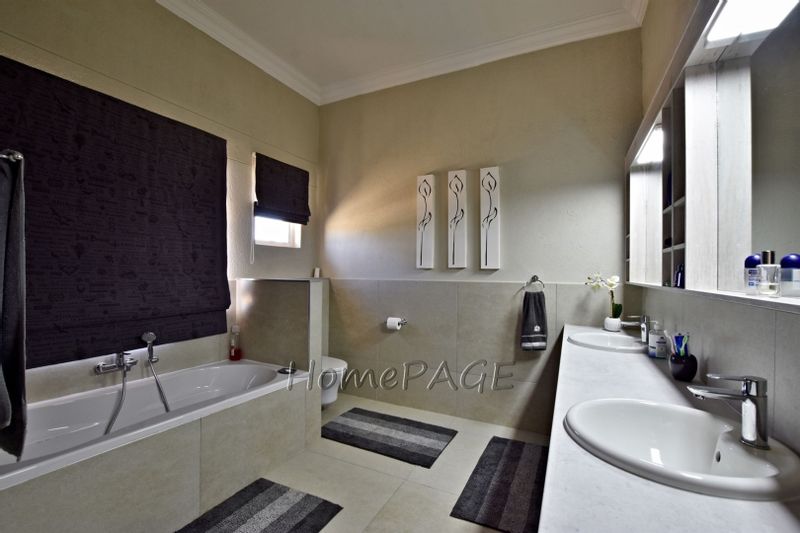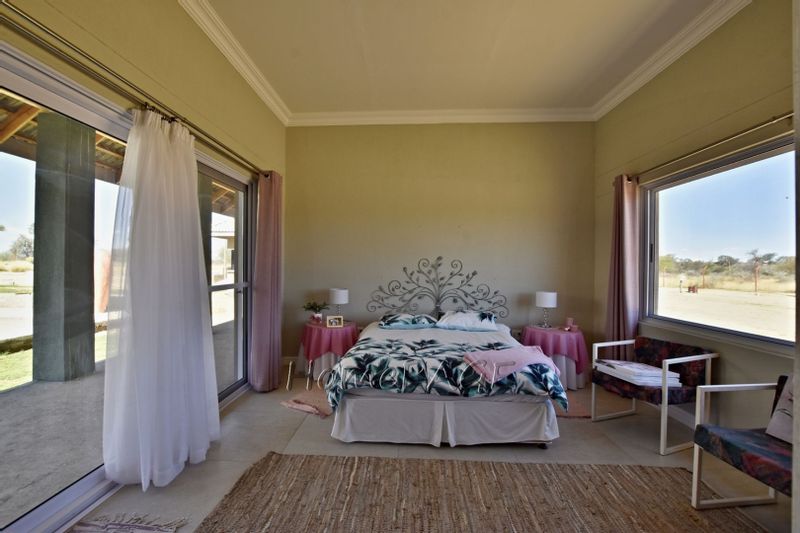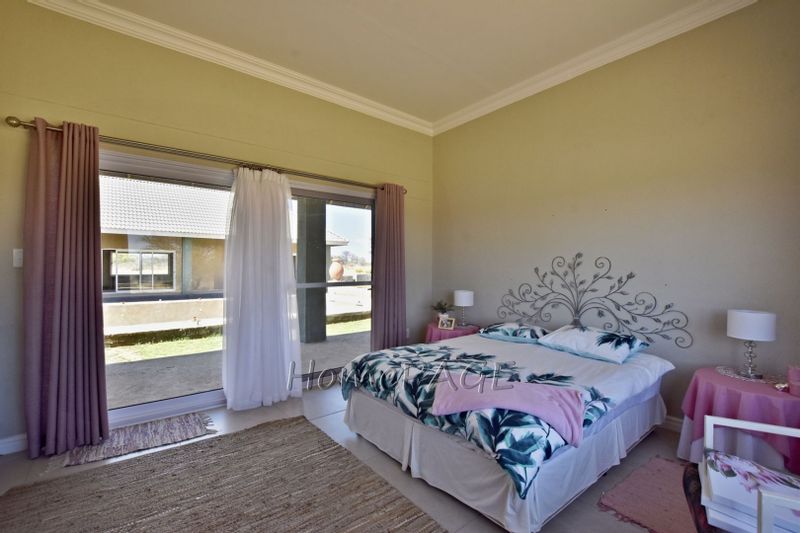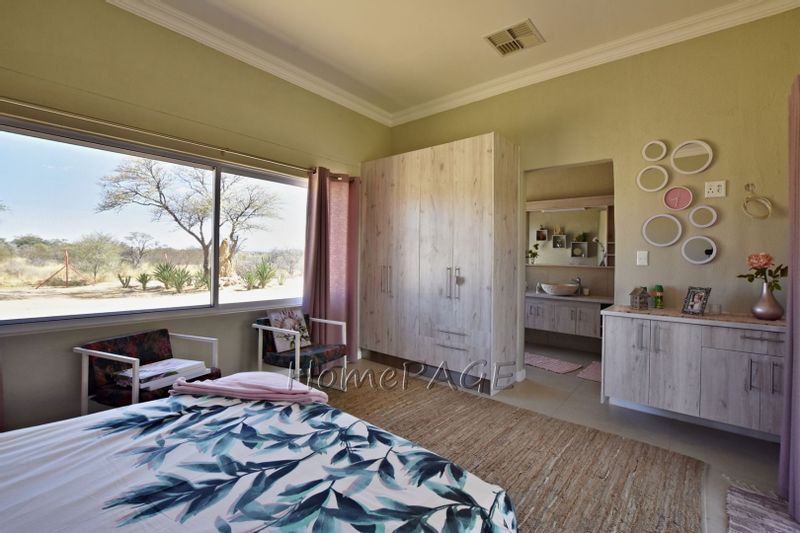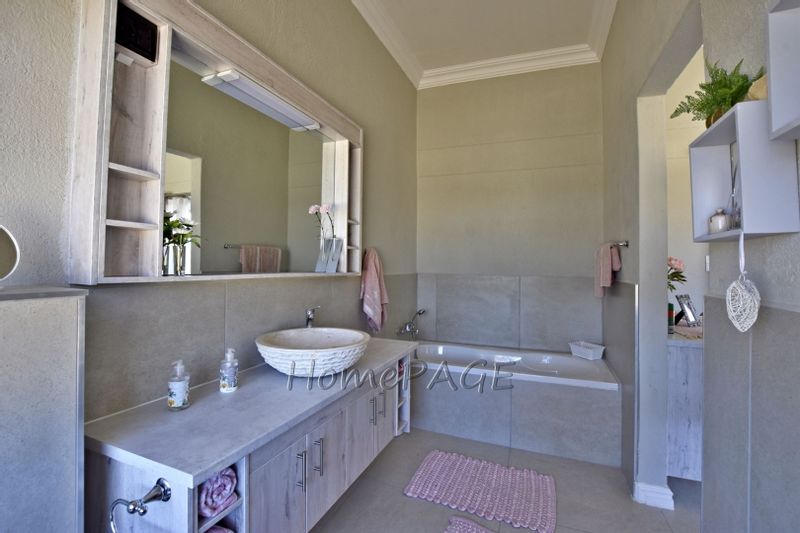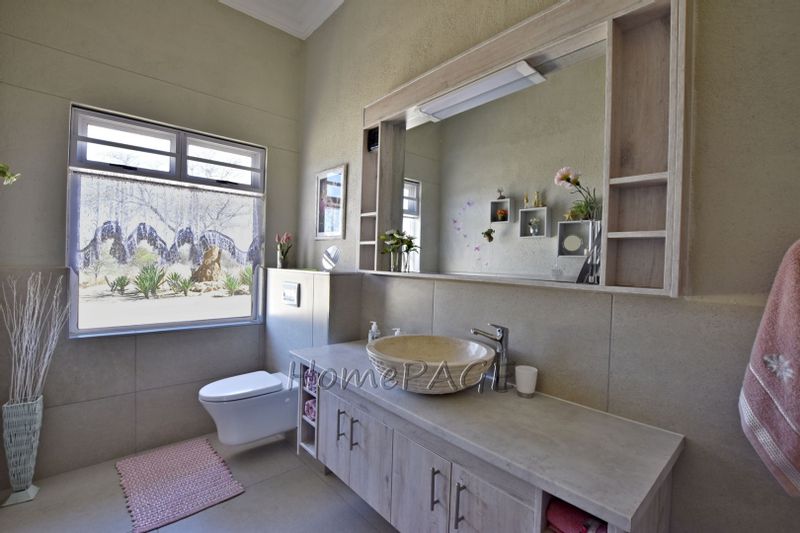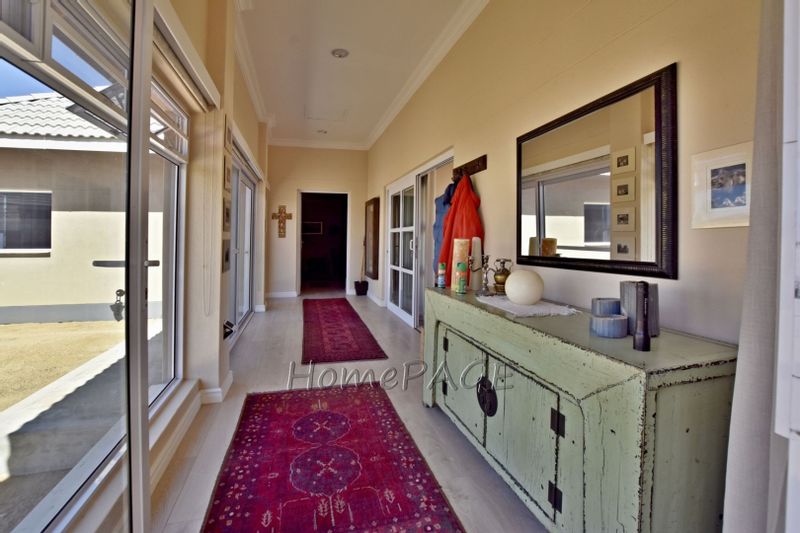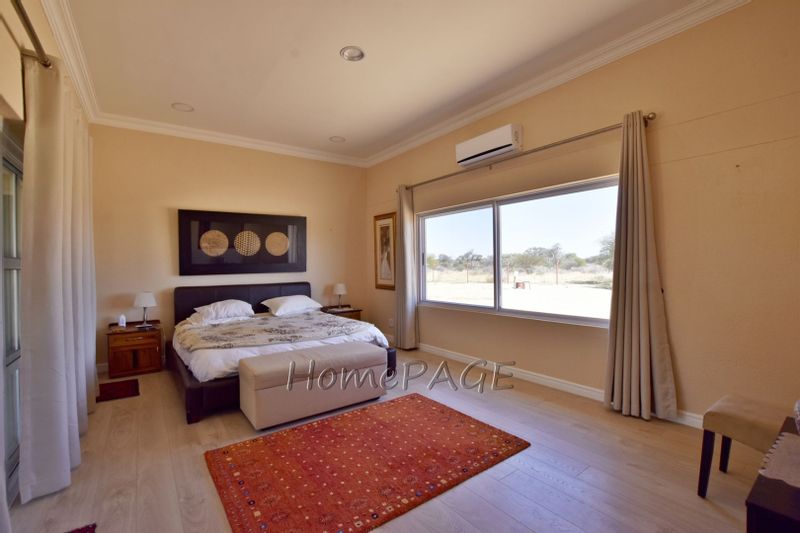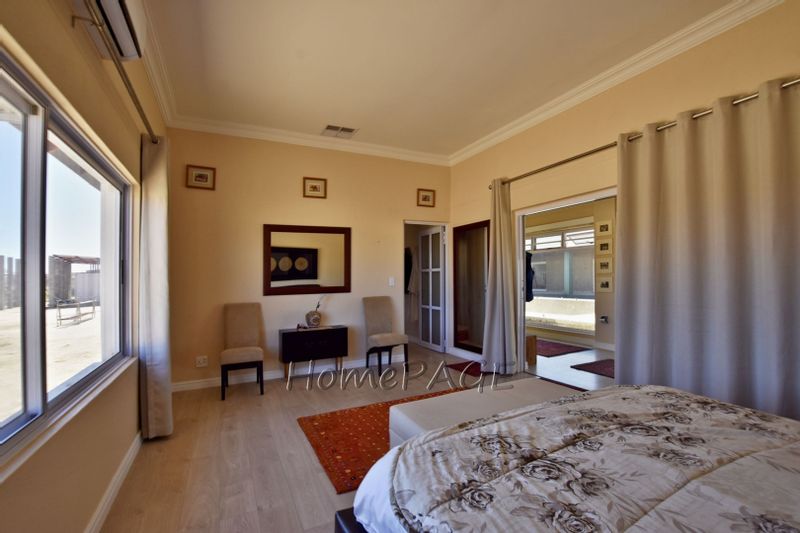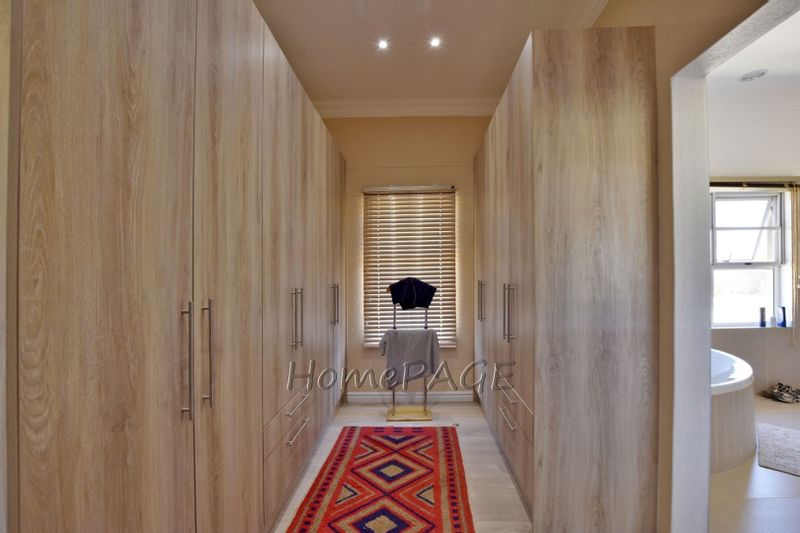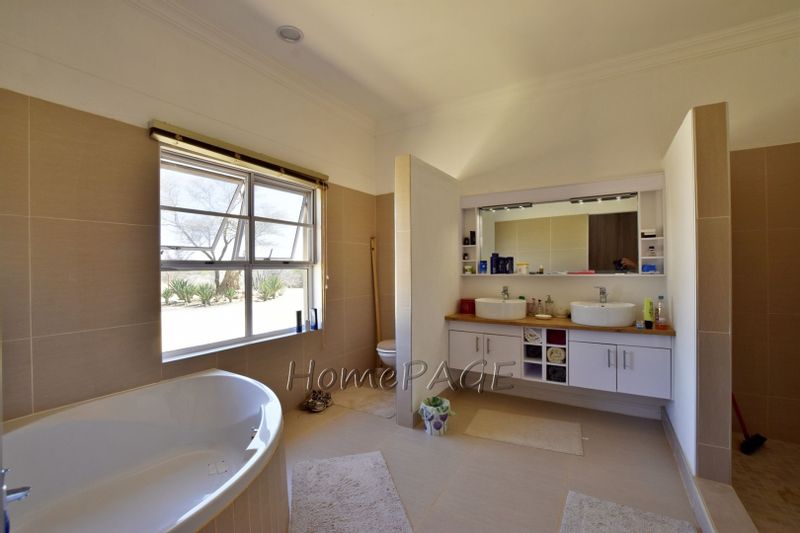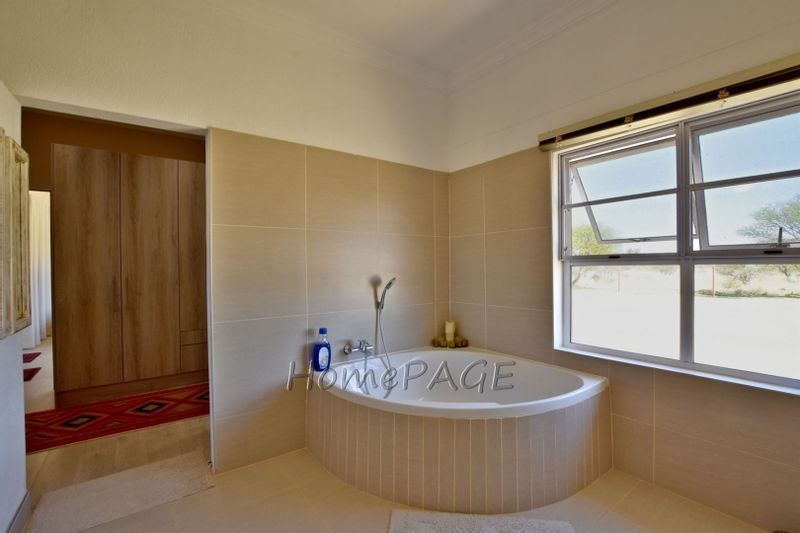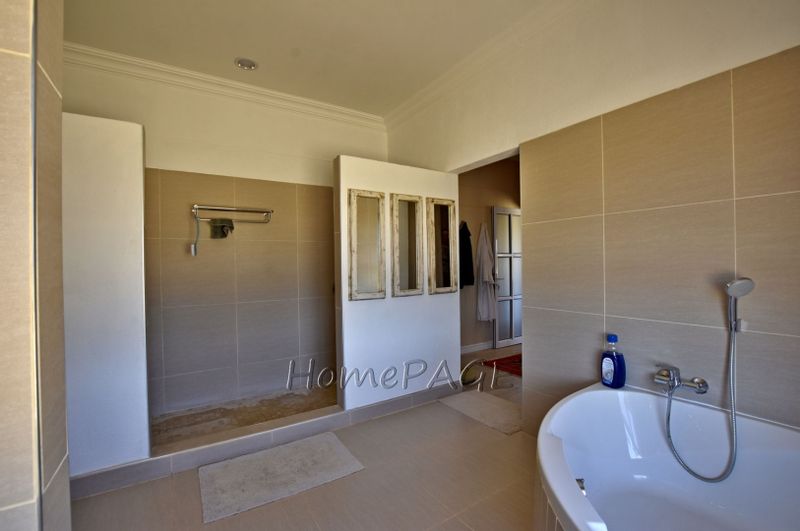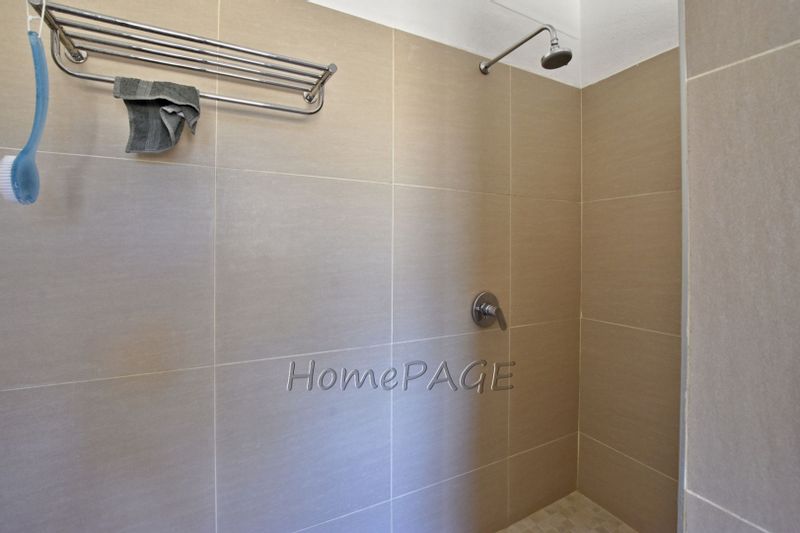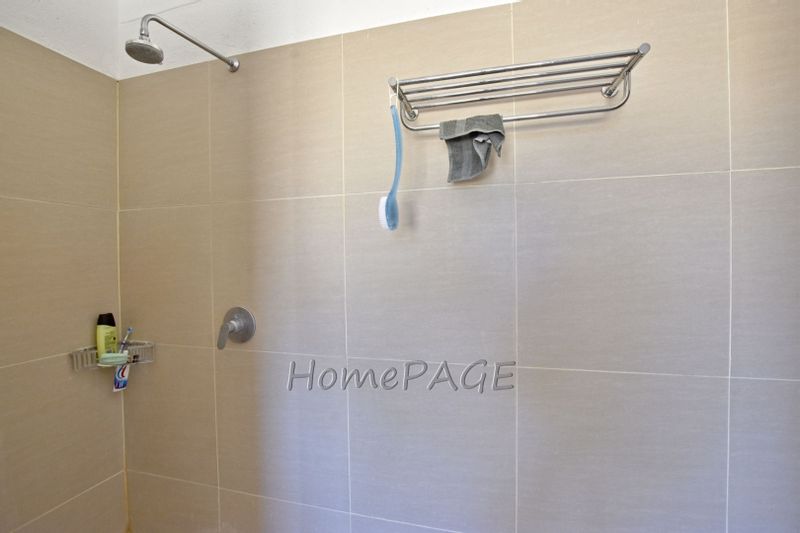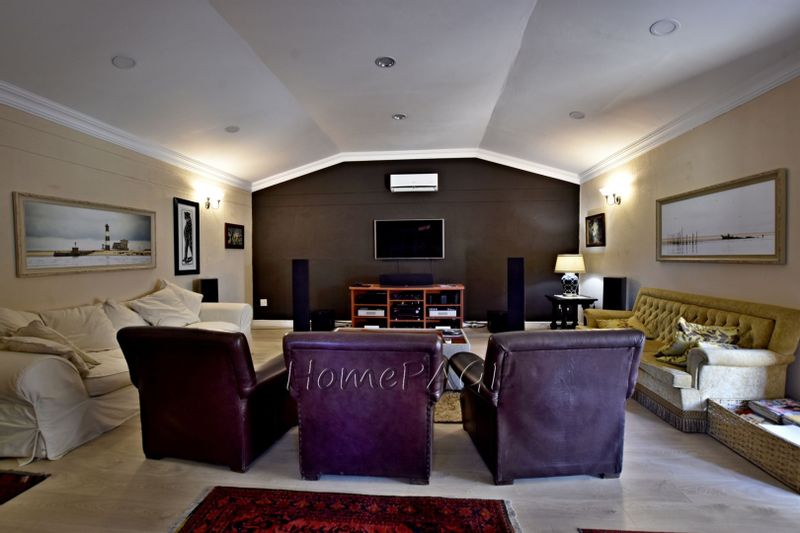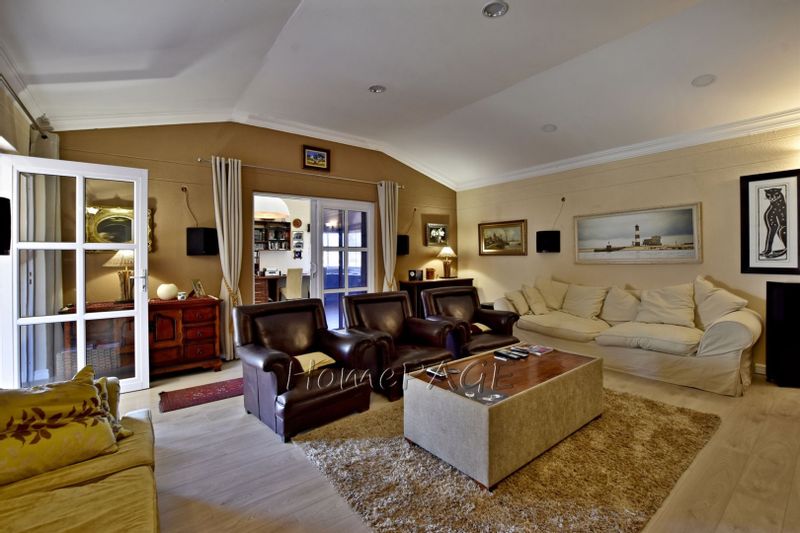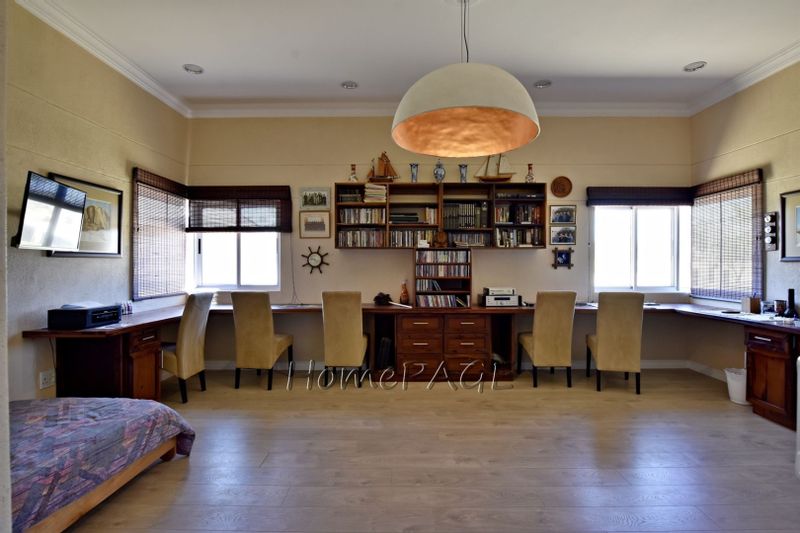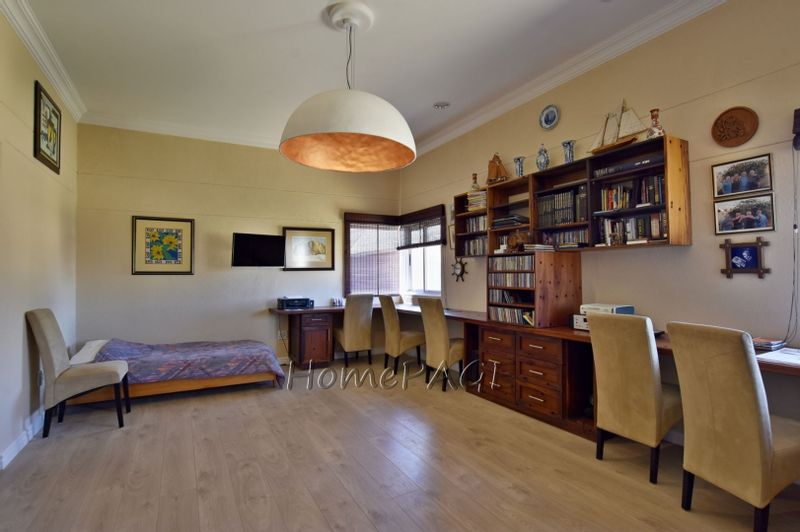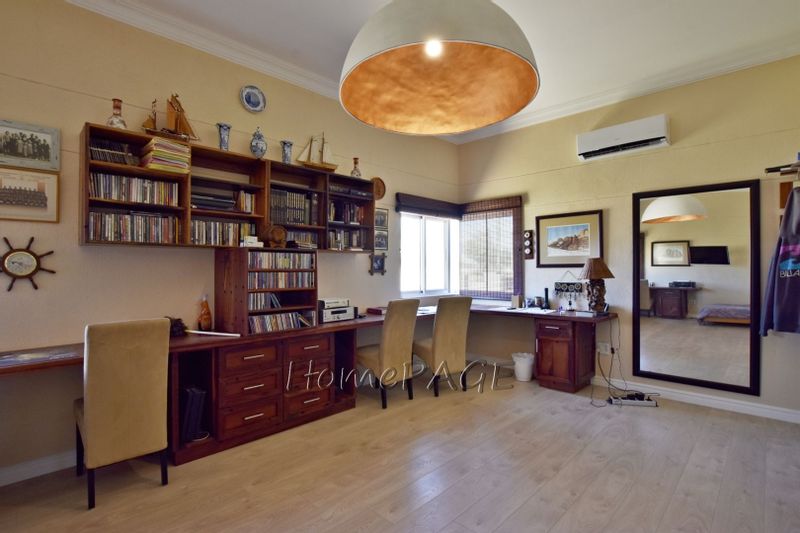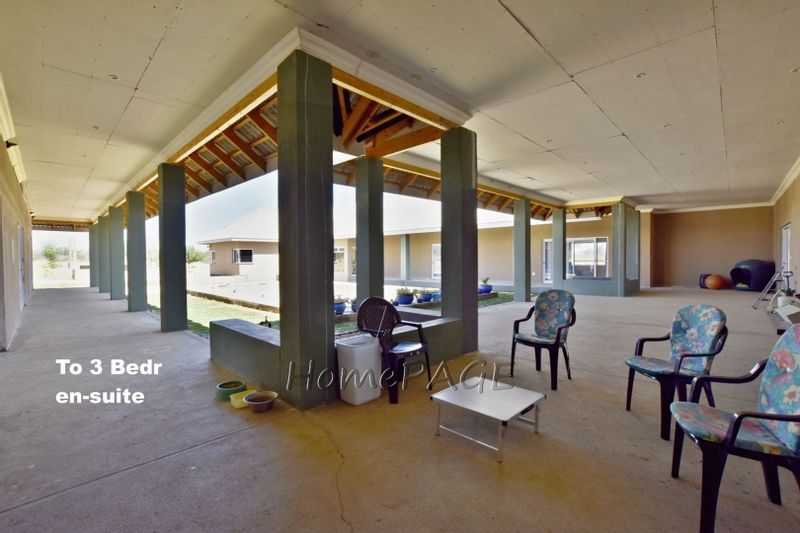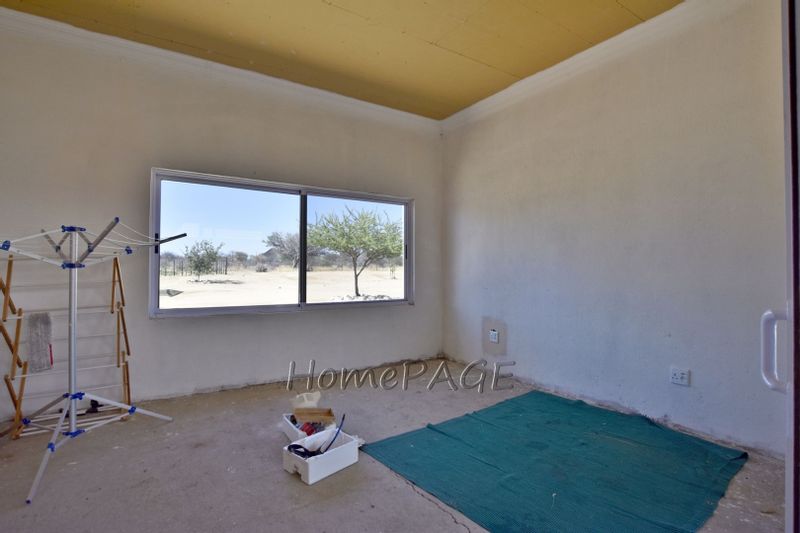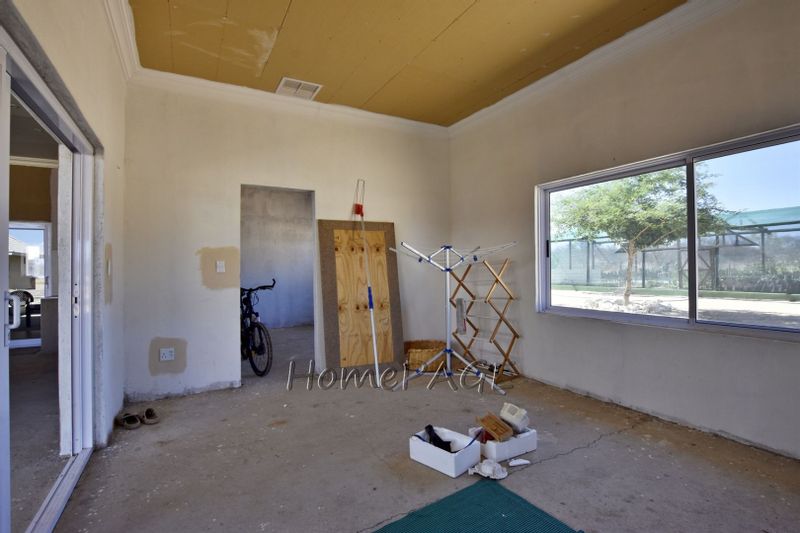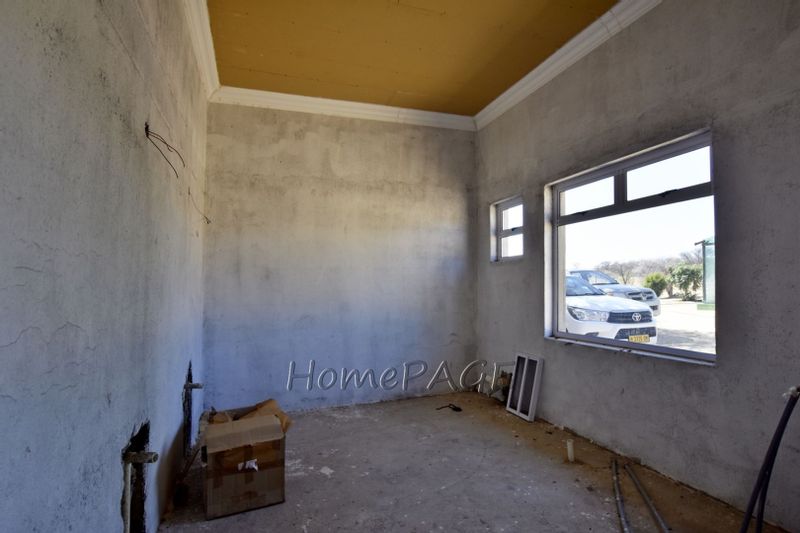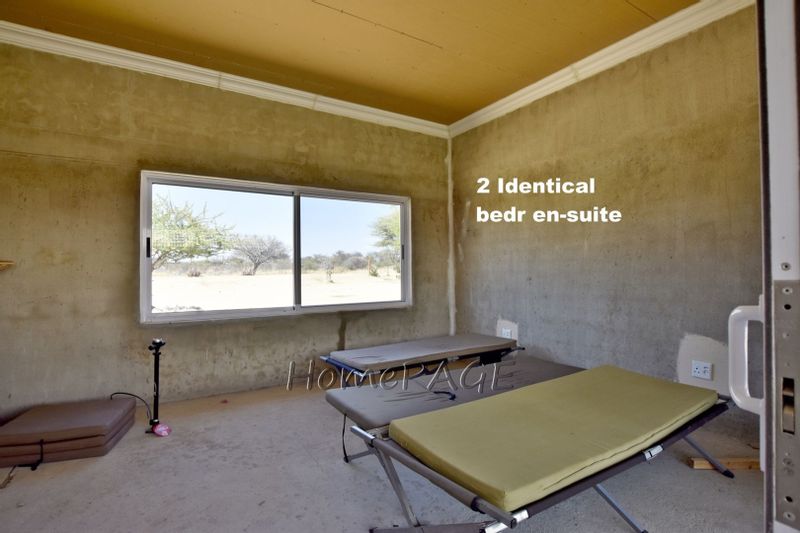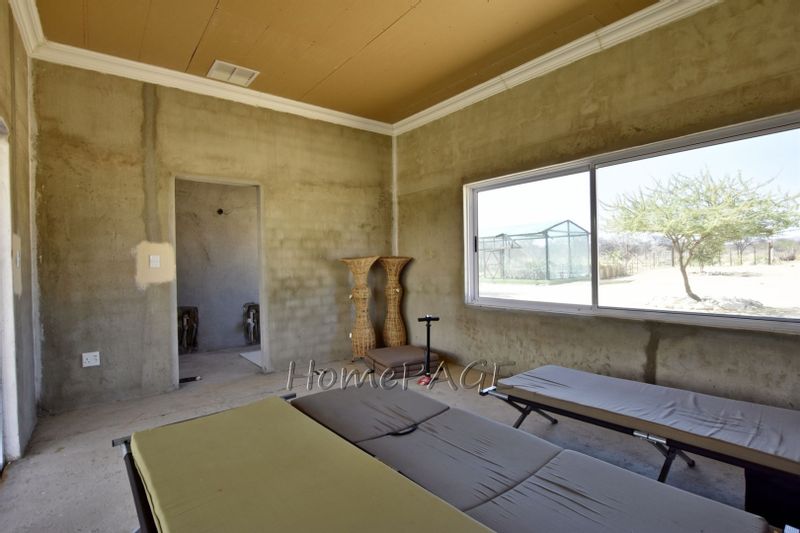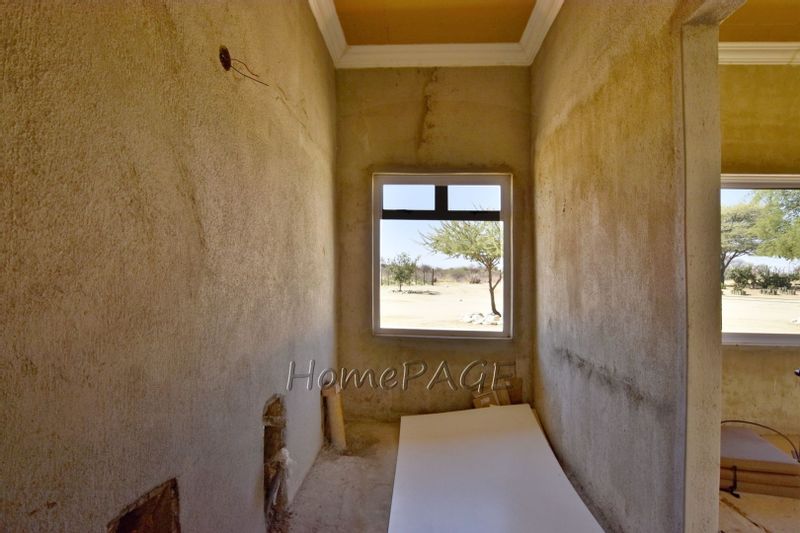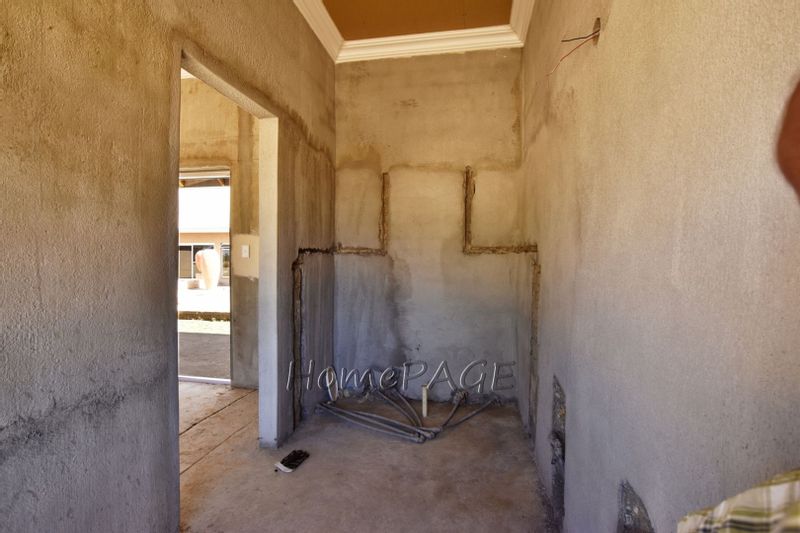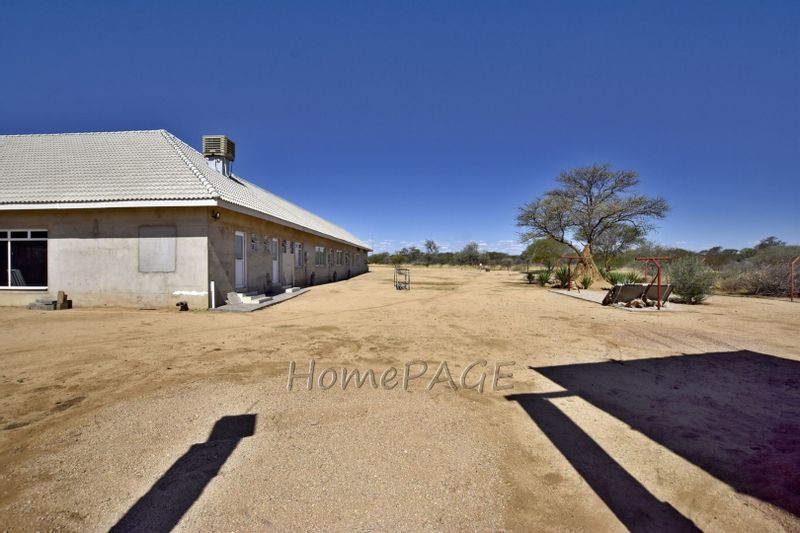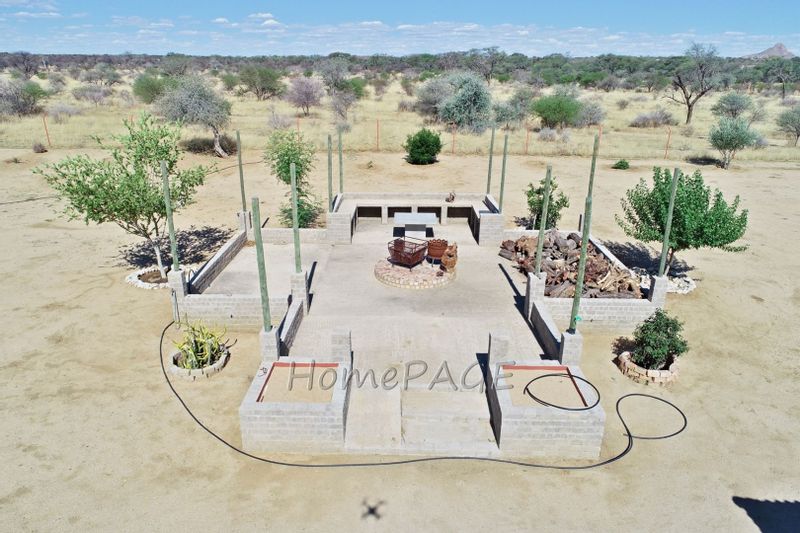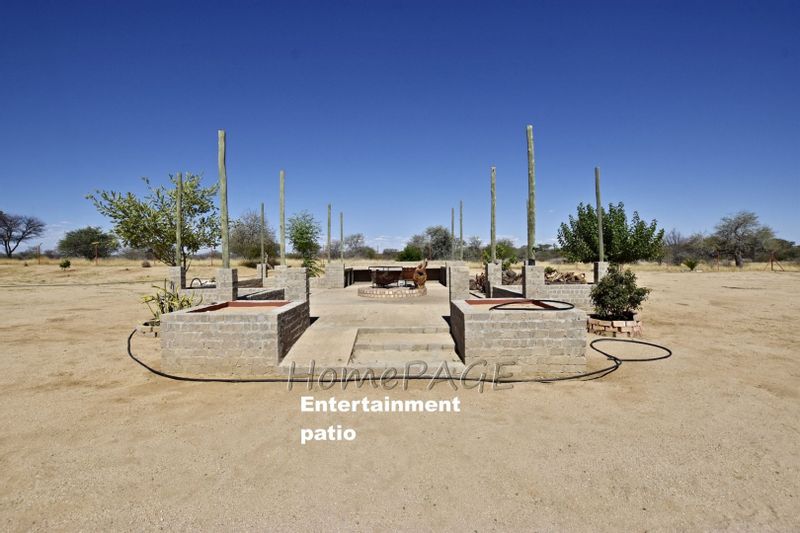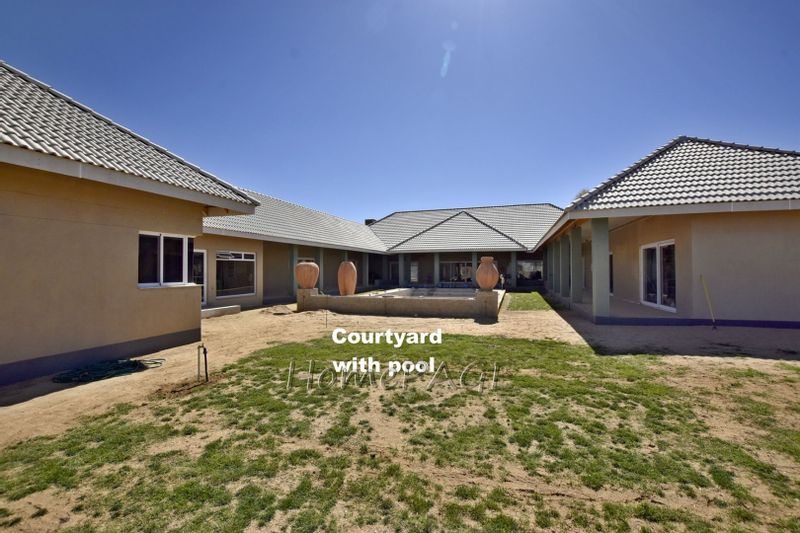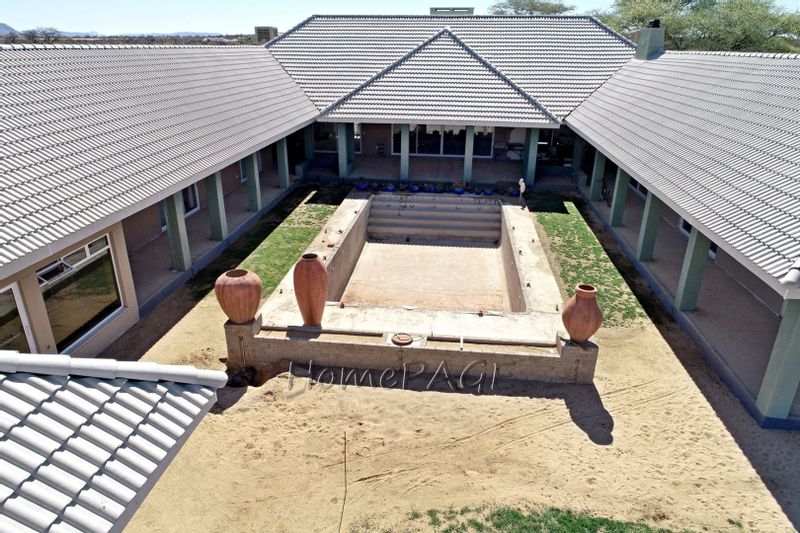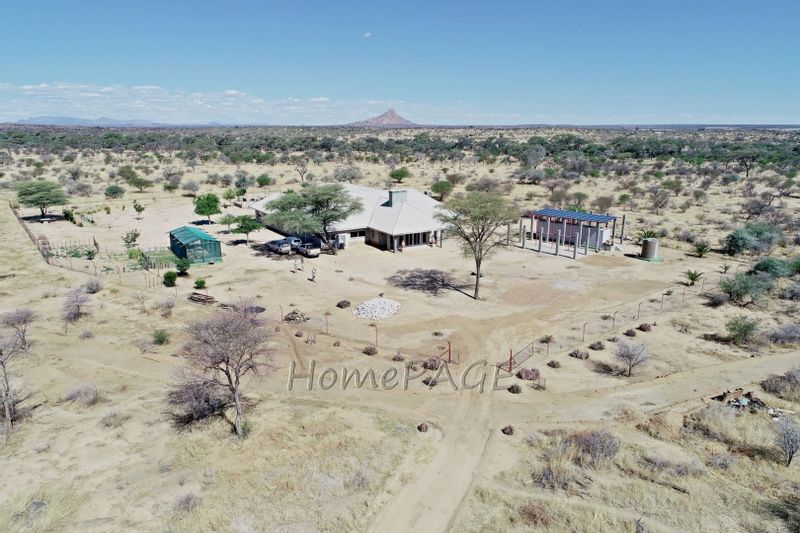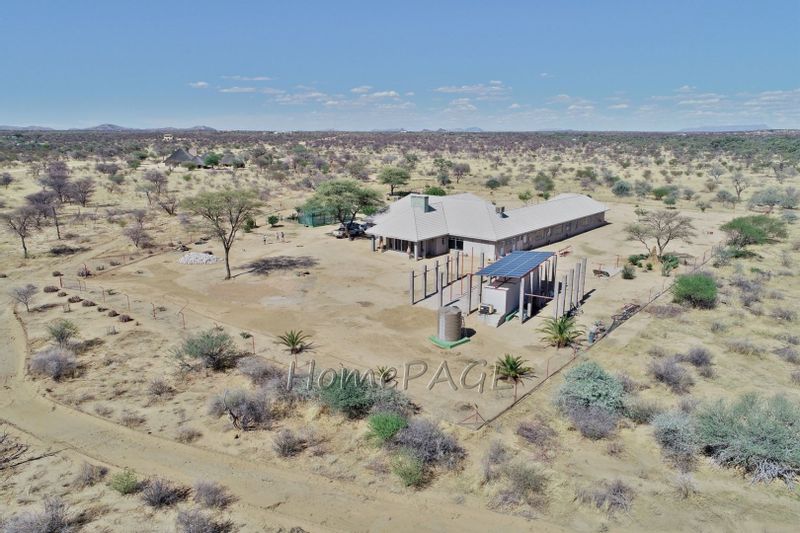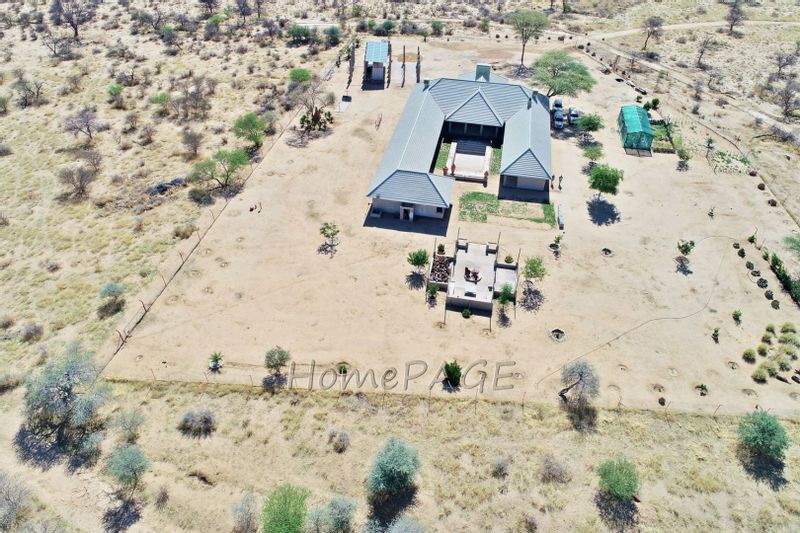 Property Details
CC Registered: Save on Transfer Duties
HOME IS STILL UNDER CONSTRUCTION:
* U-shaped home, with large central living area, and two wings with 3 bedrooms each
* All bedrooms flow from veranda, which wraps the courtyard and the centrally located pool
* 3 Bedrooms en-suite has been completed
*** Main bedroom en-suite has private lounge/theatre room and study
* Scullery has been completed
* 2 Guest toilets have been completed
* Still to be finished:
*** Kitchen
*** Living areas (there is a large fireplace/indoor BBQ)
*** 3 Bedrooms en-suite
*** Verandah floor covering to be completed
*** Pool still to be finished
*** Entertainment area with Boma (rustic wood roof covering still to be done)
* Large carport/garage:
*** Container store installed, with Solar Panels as roof
*** Structure of more carports/garages in place. Can add more solar as roof
Valuation of property as is: N$7 133 575.
To complete the home will cost around N$1 000 000
Expected value after completion: N$9 000 000
General:
* 9 KVA solar system is installed and operational:
*** 24 x 2 Volt Batteries
*** 9 KVA Inverter
*** 39 x 250kw solar panels
*** A second 9 KVA inverter is installed. Additional 28 x 325kw panels need to be installed to complete this system
* 16KVA backup generator is installed
* 500 liter Solar Geyser is installed
* Plot size: 10.6 Hectares
* Home size: 555m²
* Veranda size: 164m²
* Carport/Garage will be total 193m²
Price: N$5 600 000
General Information about the Estate:
* Omaruru Wildlife Estate is located around 6km outside Omaruru, on the Uis road.
* The Estate consists of 55 life style plots. The estate is only residential, and thus can no farming or other economical activities be undertaken.
* The only fence is the perimeter fence around the estate. No plot can be fenced in. Only 1 Hectare around a dwelling on a plot can be fenced in.
* A maximum of 2 dwellings can be erected on a plot. Dwelling should have either Thatch or Tile Roofs.
* There are various antelope and giraffe roaming on the estate. Most owners have water holes and feeding points close to their homes
* There is one large river that crosses the estate, and some smaller rivers in some areas.
* There is a monthly levy of N$2 000 that applies: This is for security, and road maintenance.
* Normal municipal rates apply (around N$1 000 per month).
* Municipal water is available for each plot.
* Each plot should be totally self sufficient with off the grid electricity solutions (like Solar Power)
Property Features
Property Type Small Holding
Beds 6
Bath 6
Carports 3
Building Size 555m²
Stand Size 10.6ha
Living Area 4
Study 1
Pool Yes

Bedroom

6 Bedrooms in Total: * 3 Bedrooms en*suite are fully completed * 3 Bedrooms still have to be completed

Bathroom

3 Bathrooms are completed (2 with shower and bath, 1 with bath) 3 Bathrooms still to be completed (1 with shower and bath, 2 with showers)
Location
Enquiry
Interested in property 1917954? Please fill in your details below, and we will contact you as soon as possible.
Property Alerts
Receive email alerts for properties matching your criteria.
Subscribe