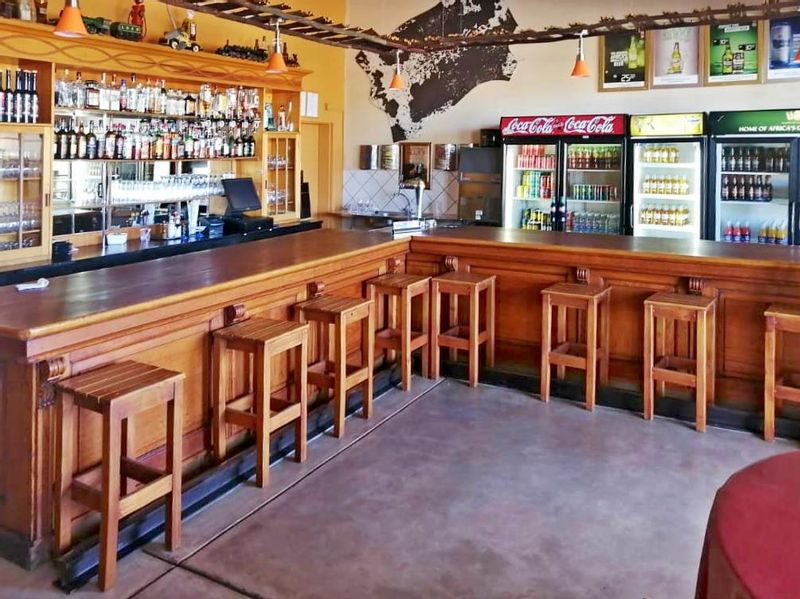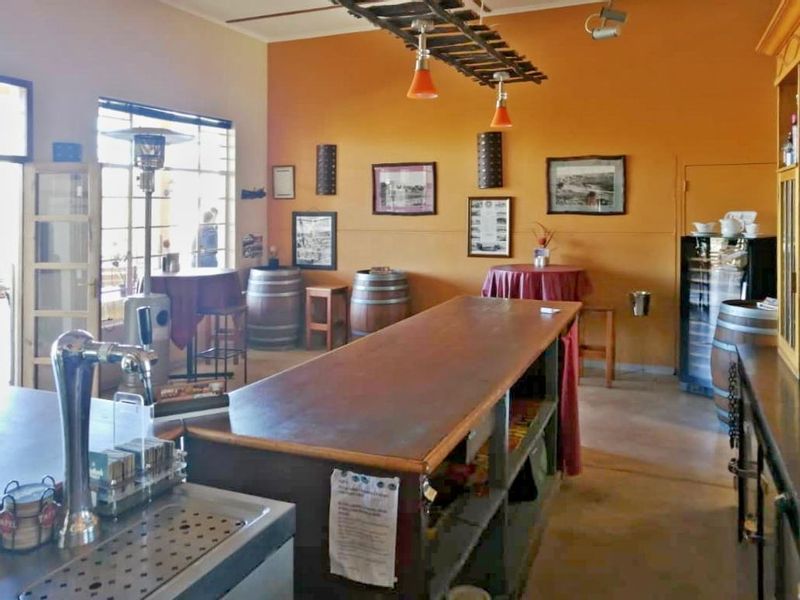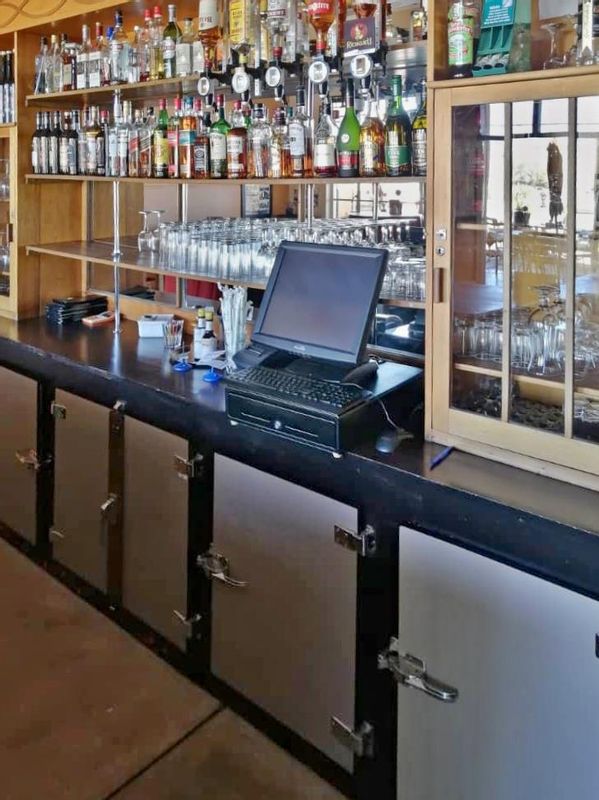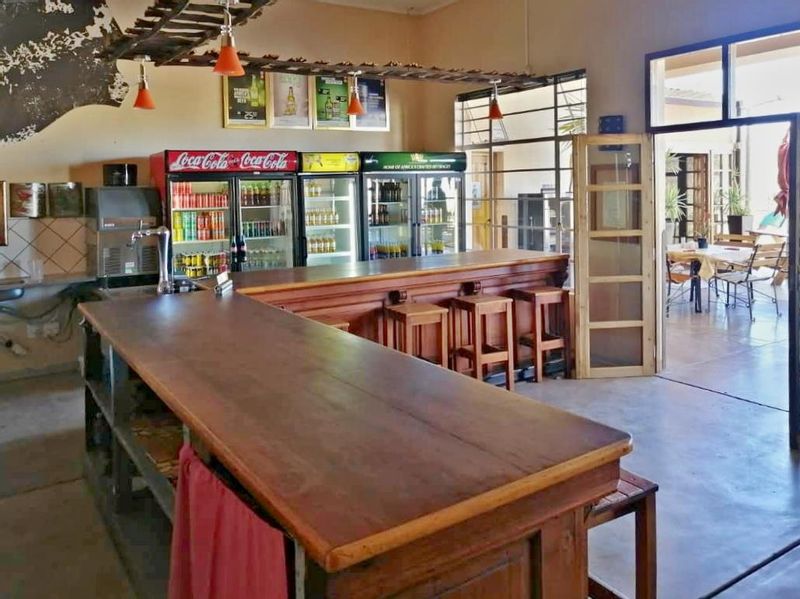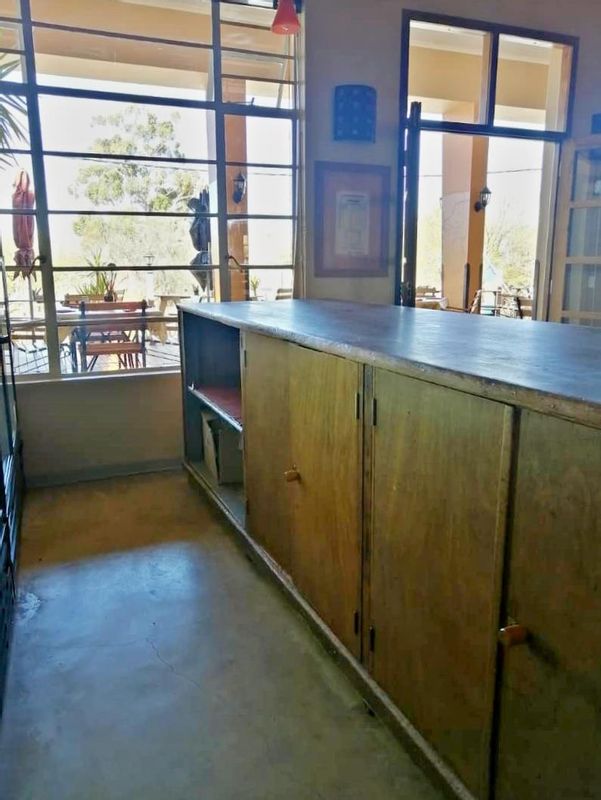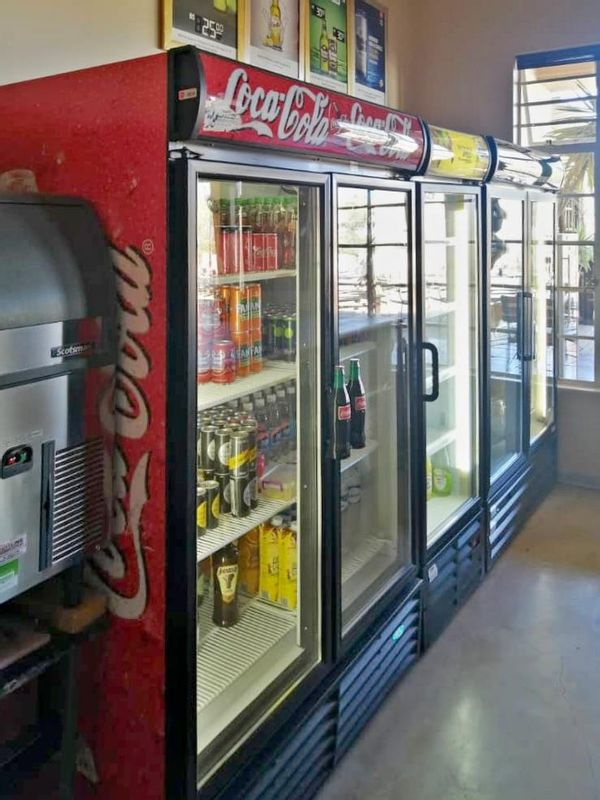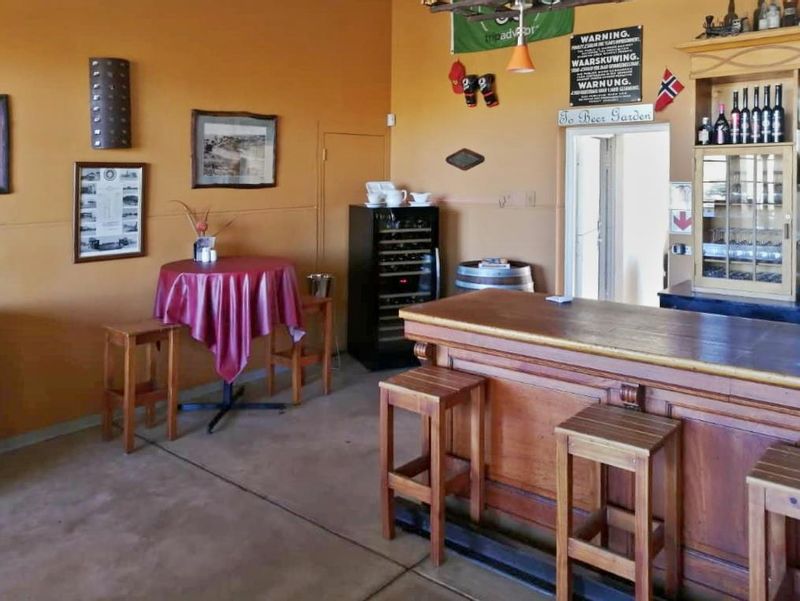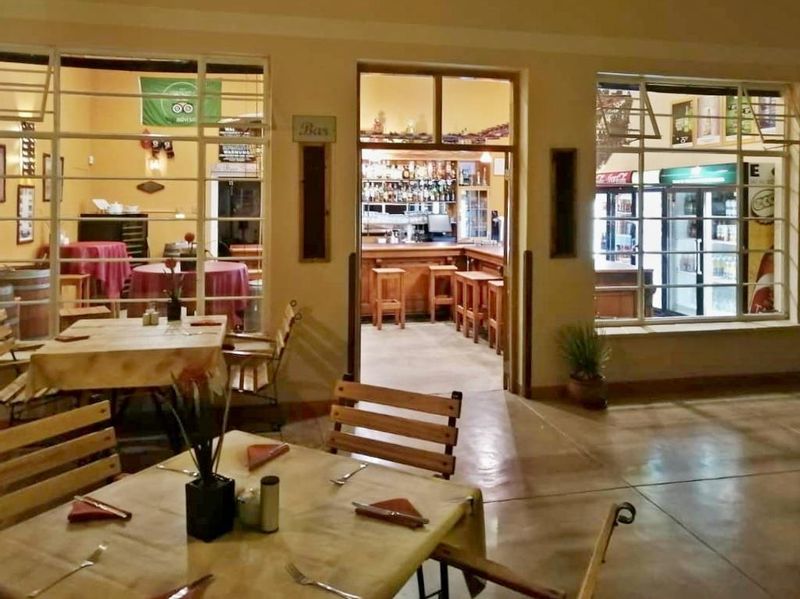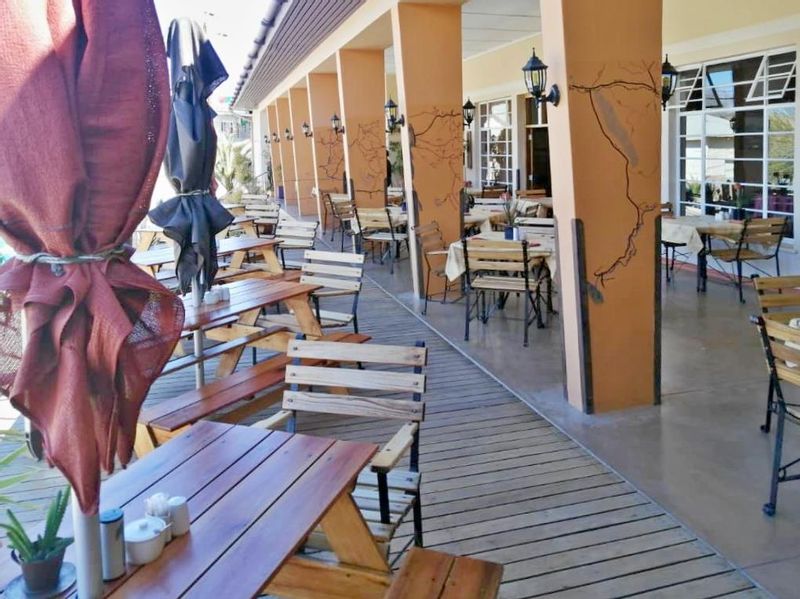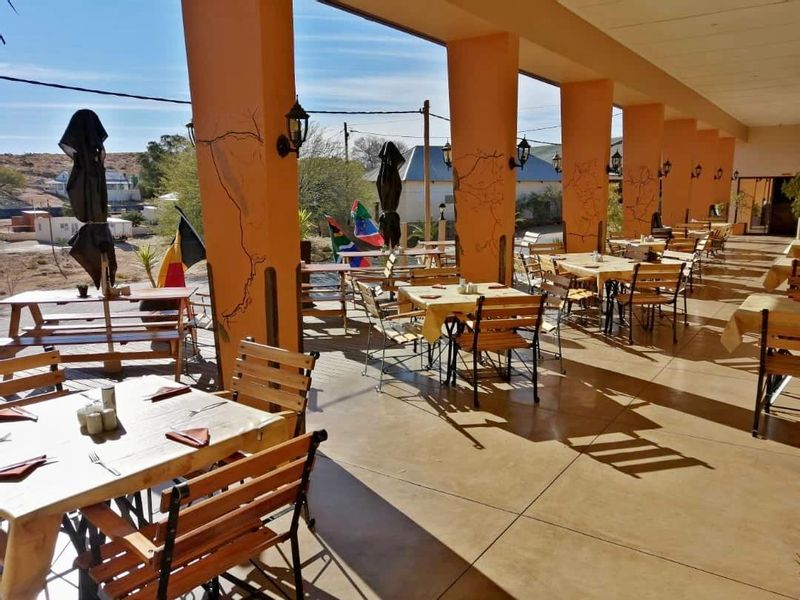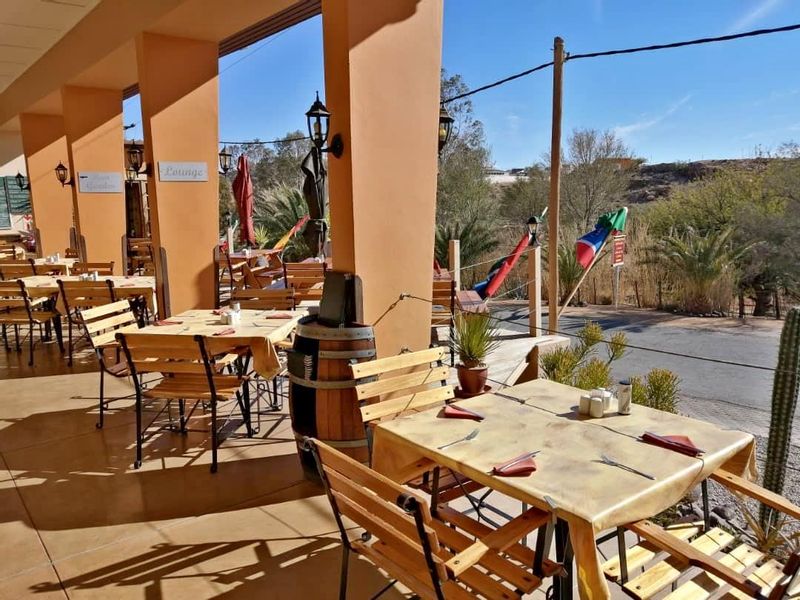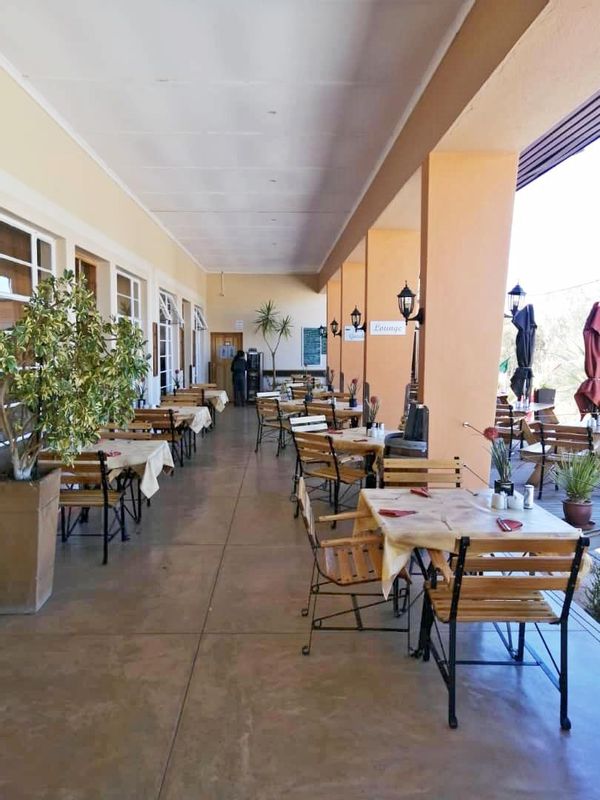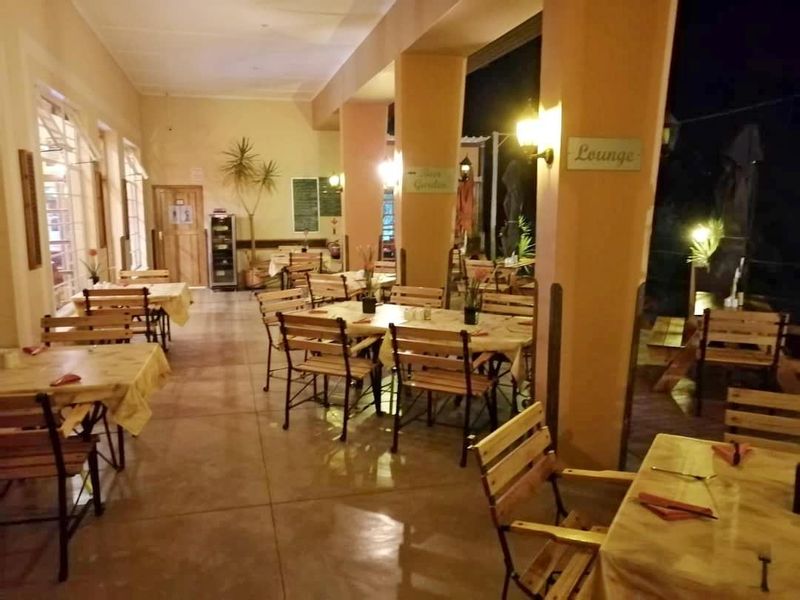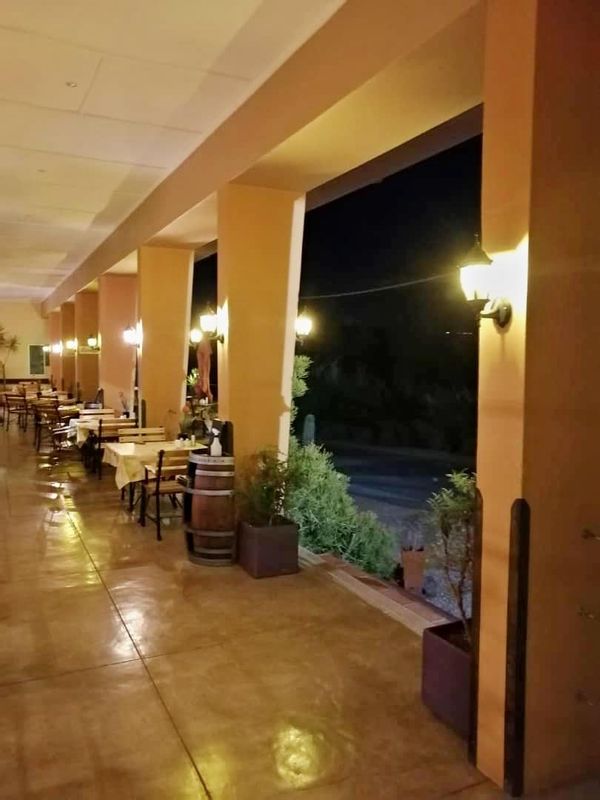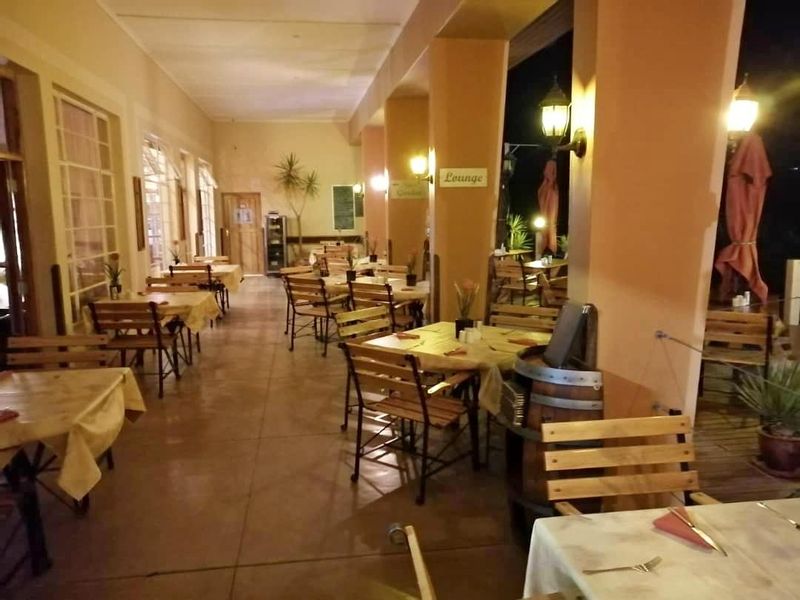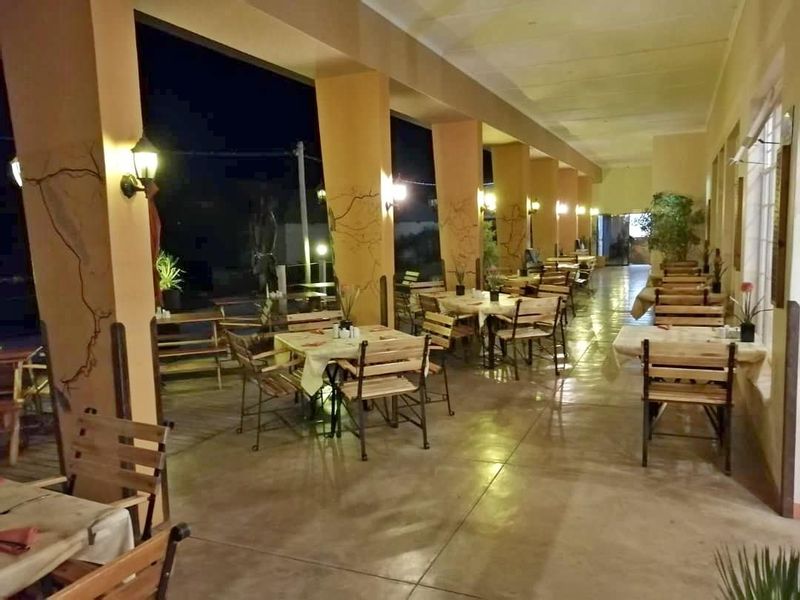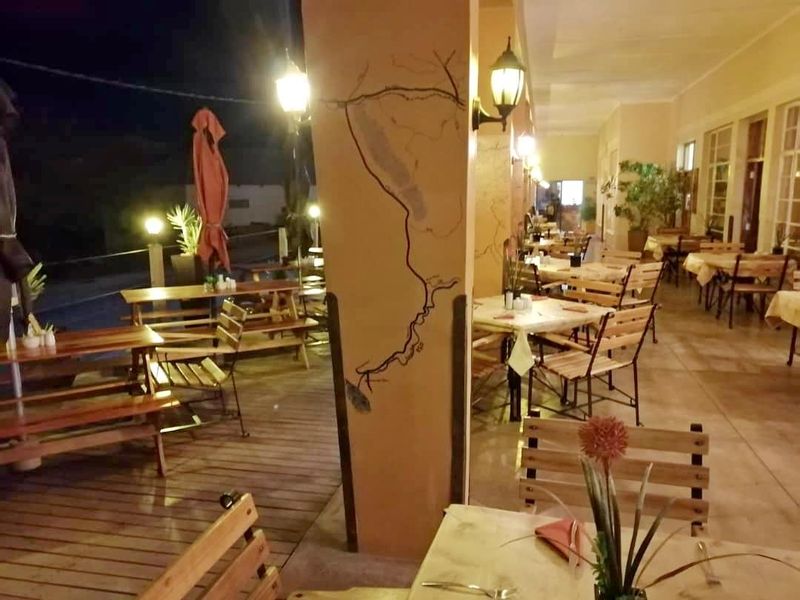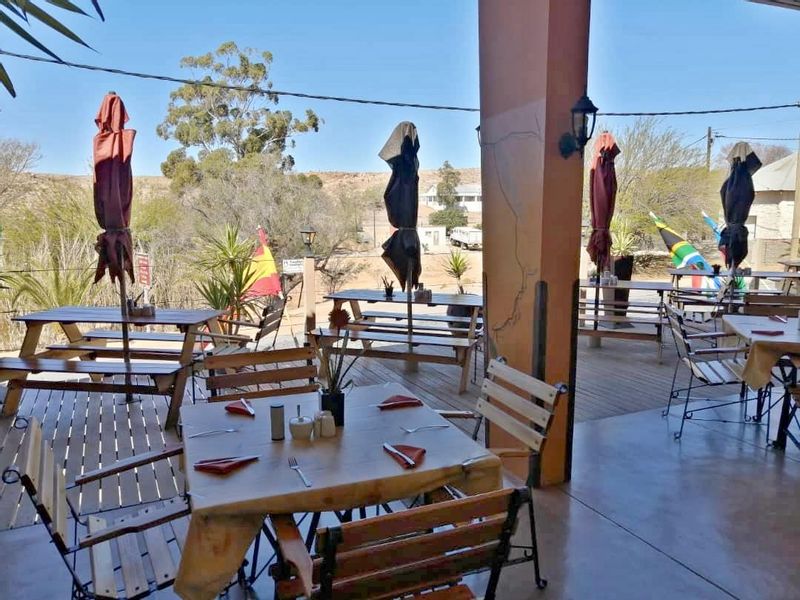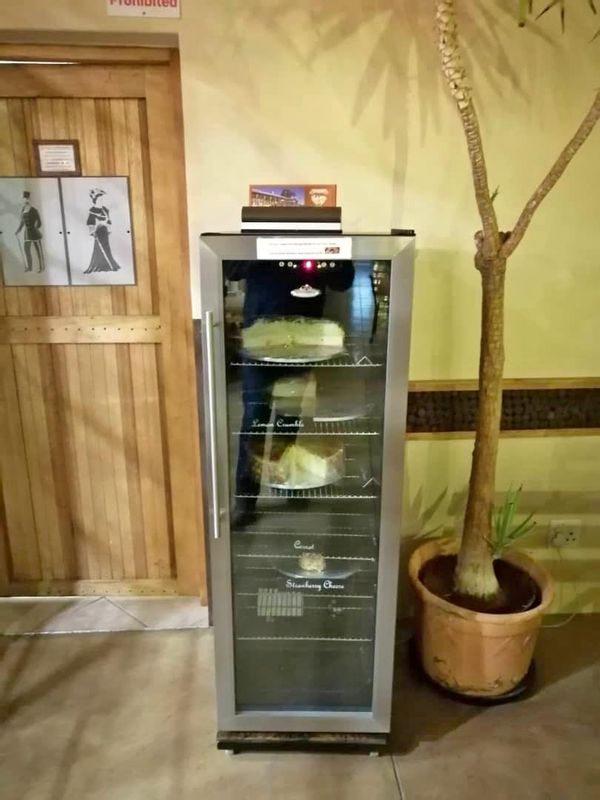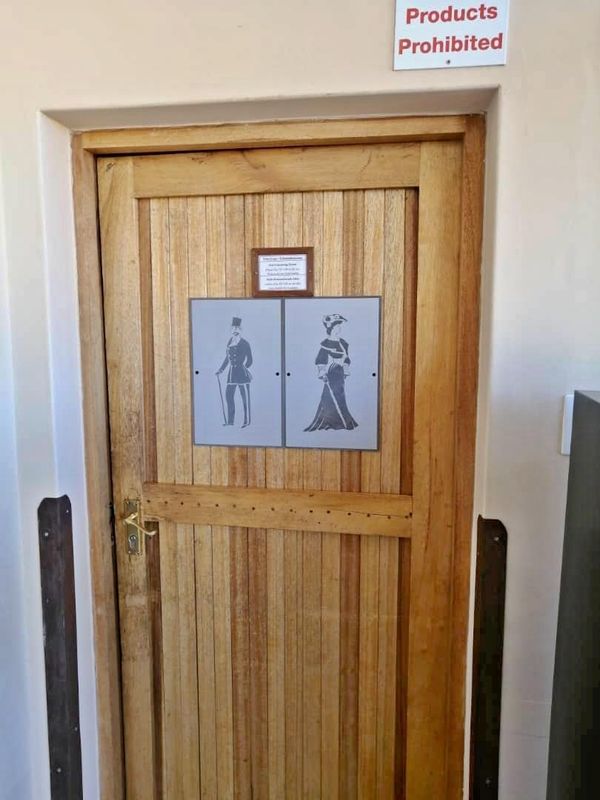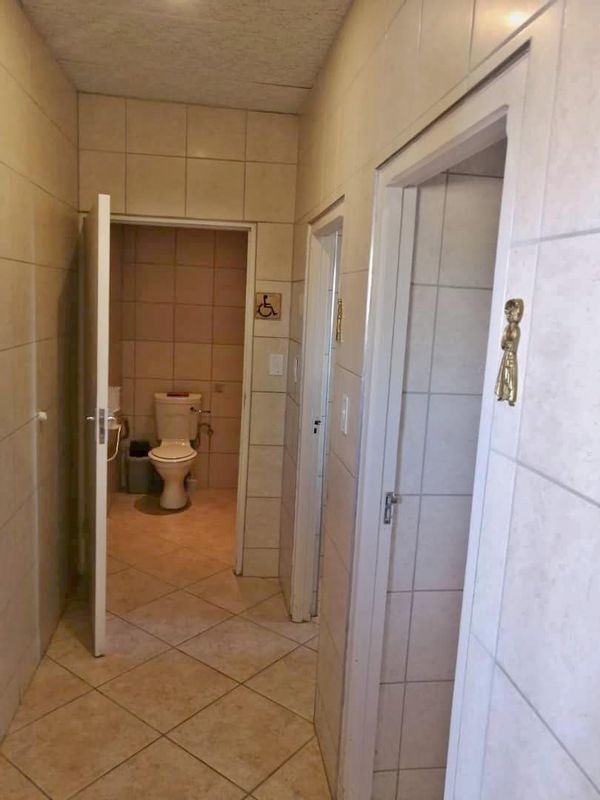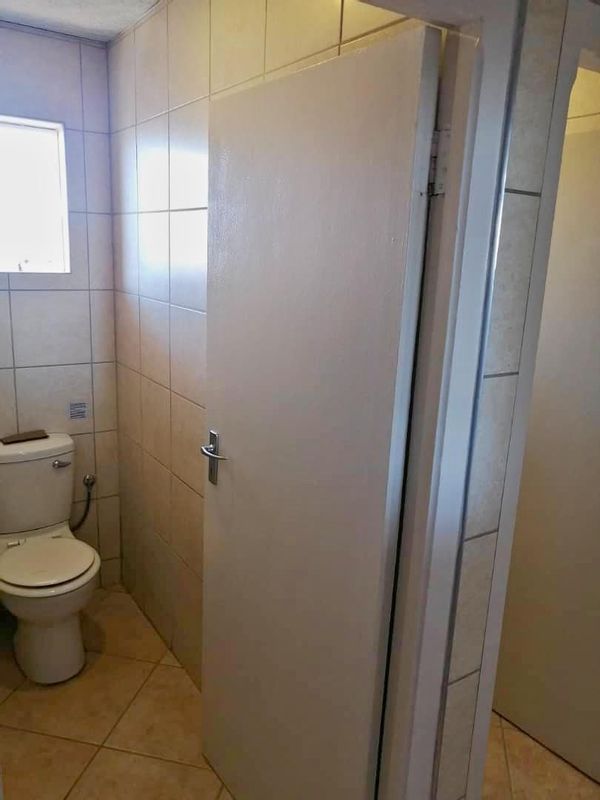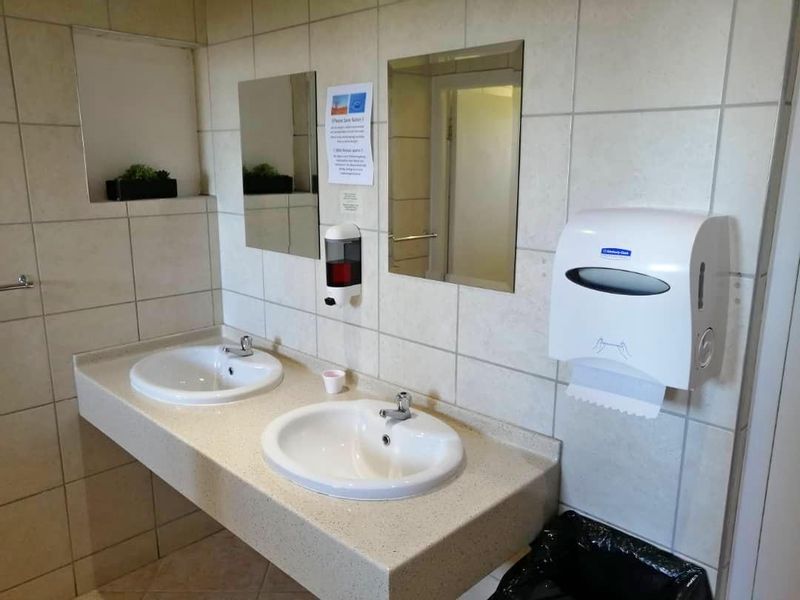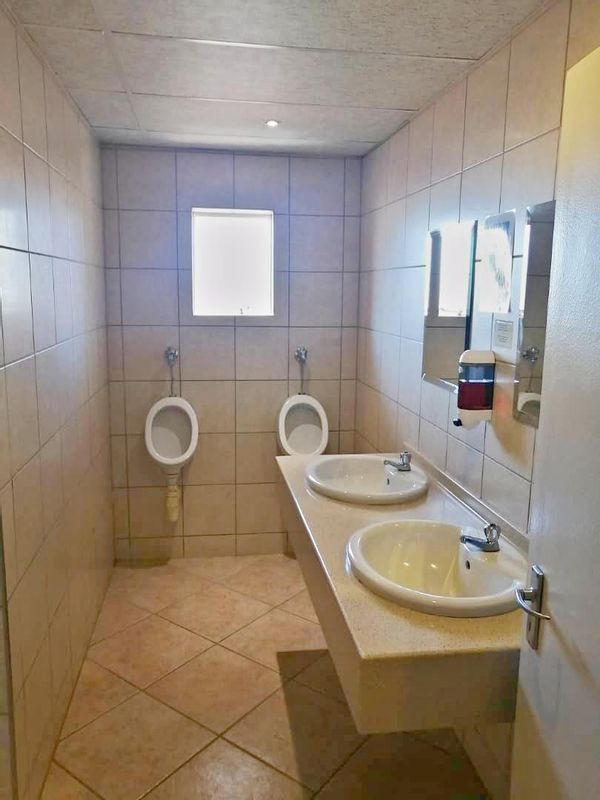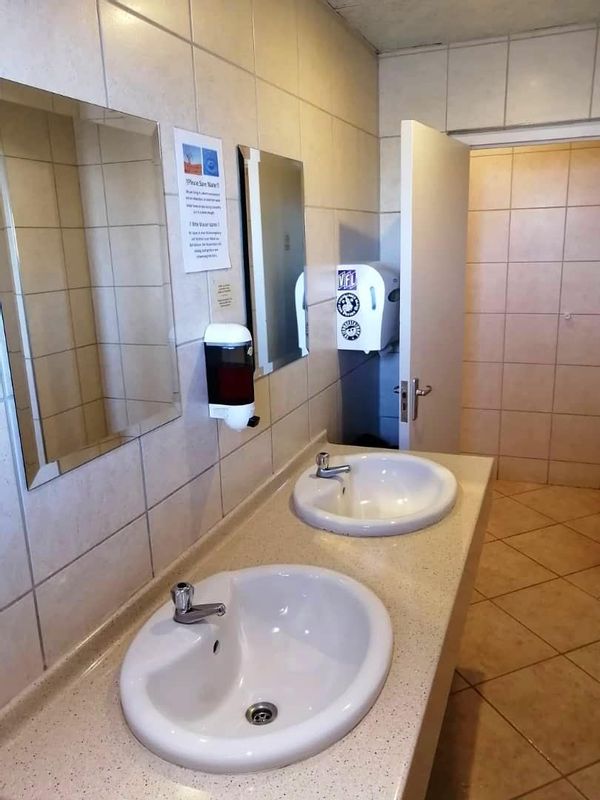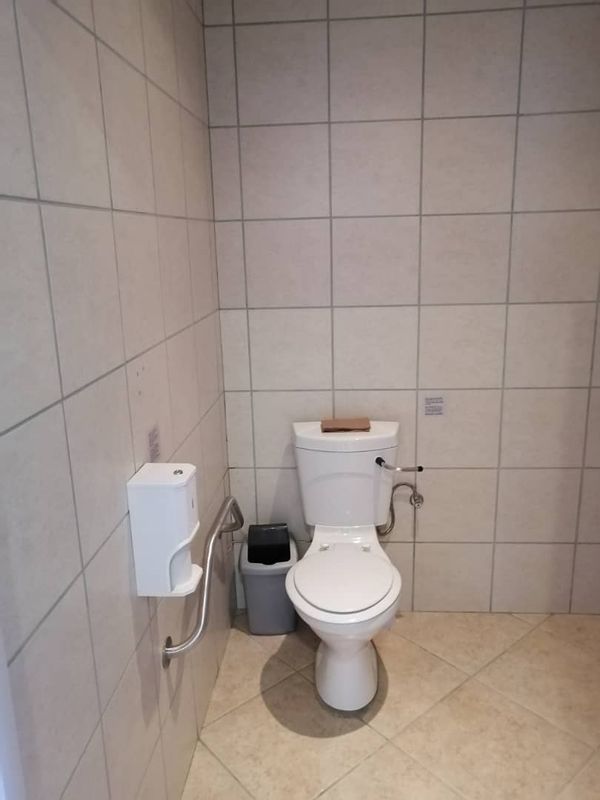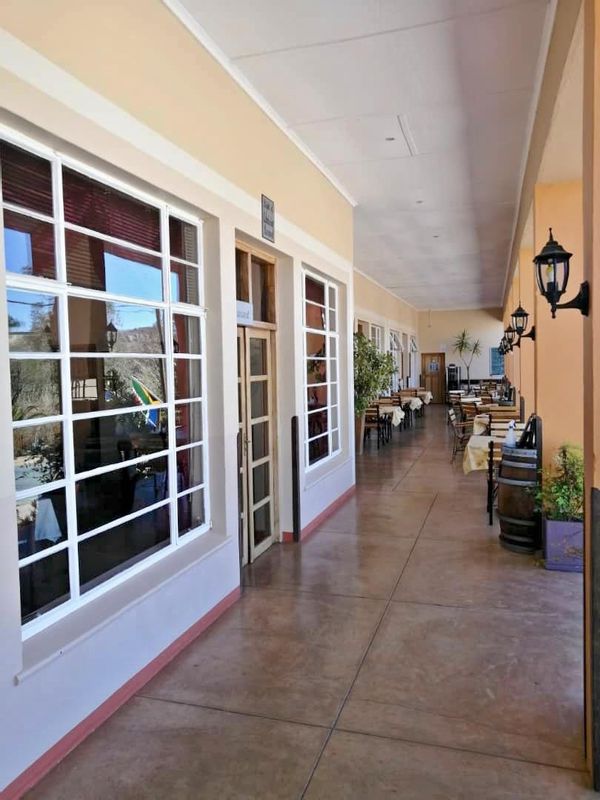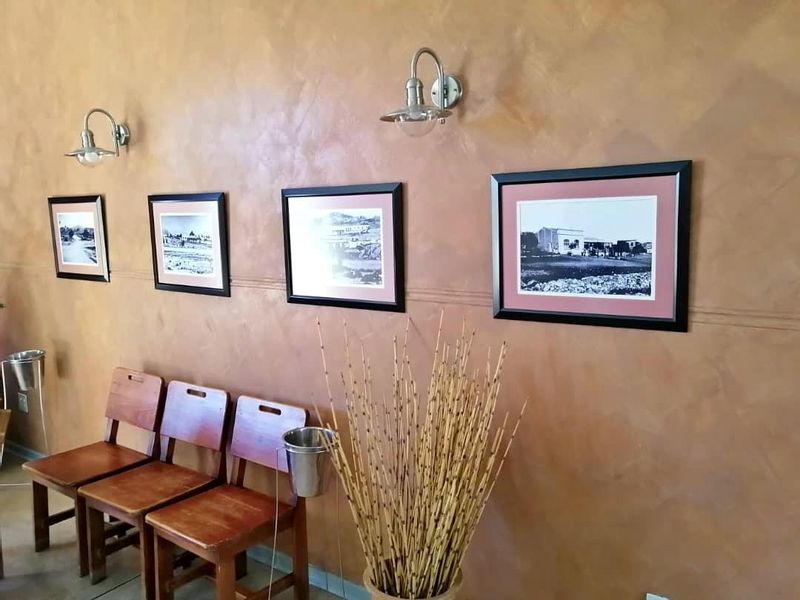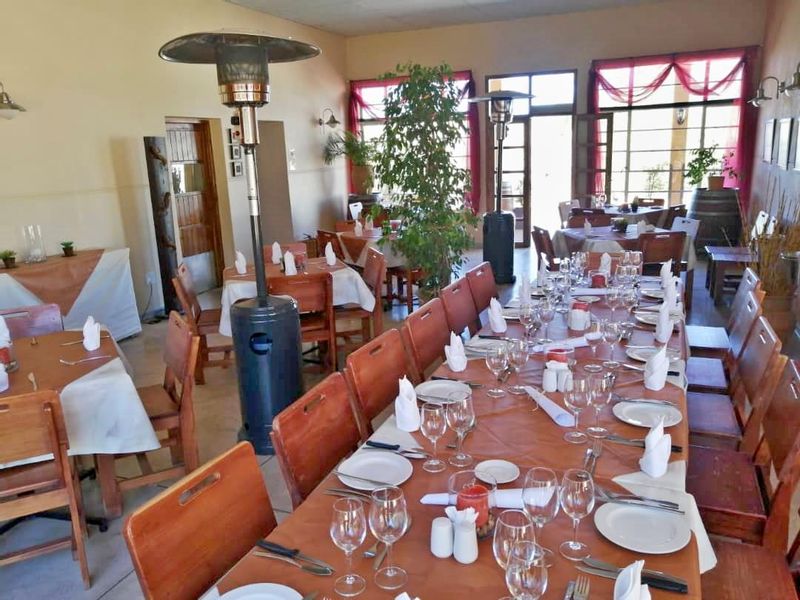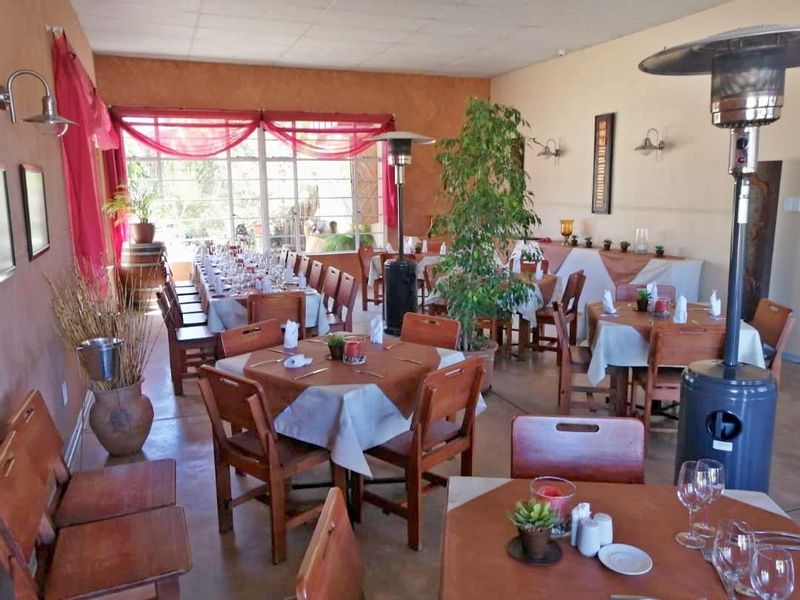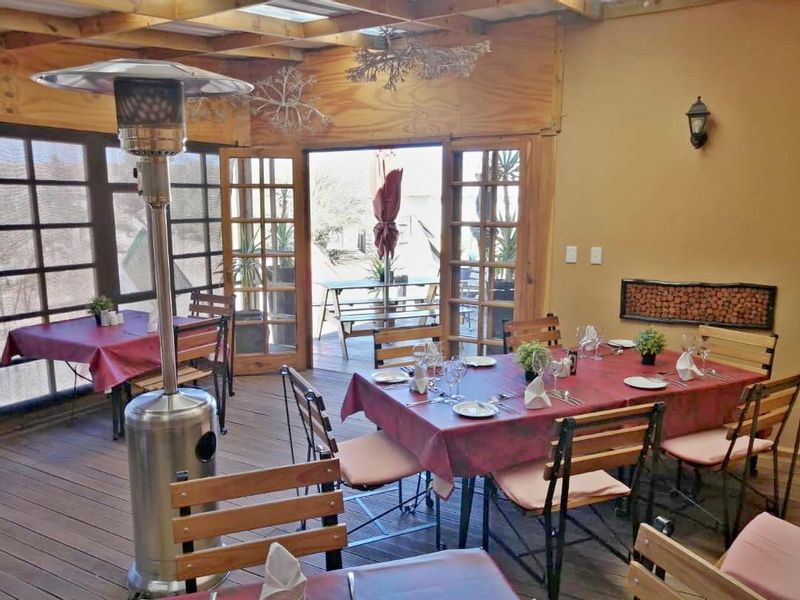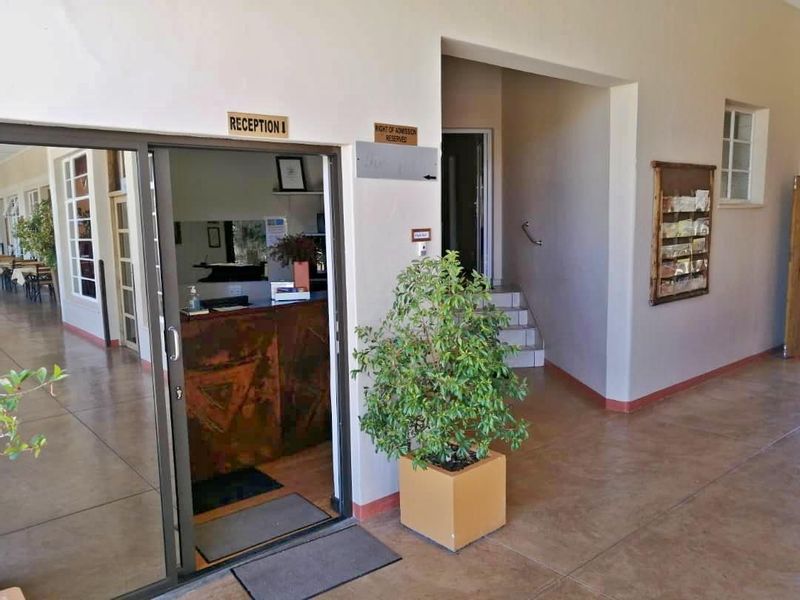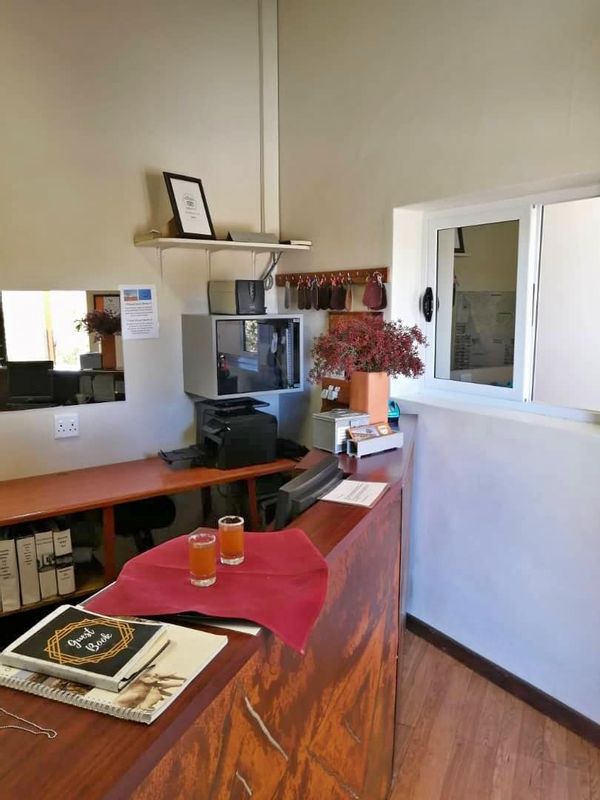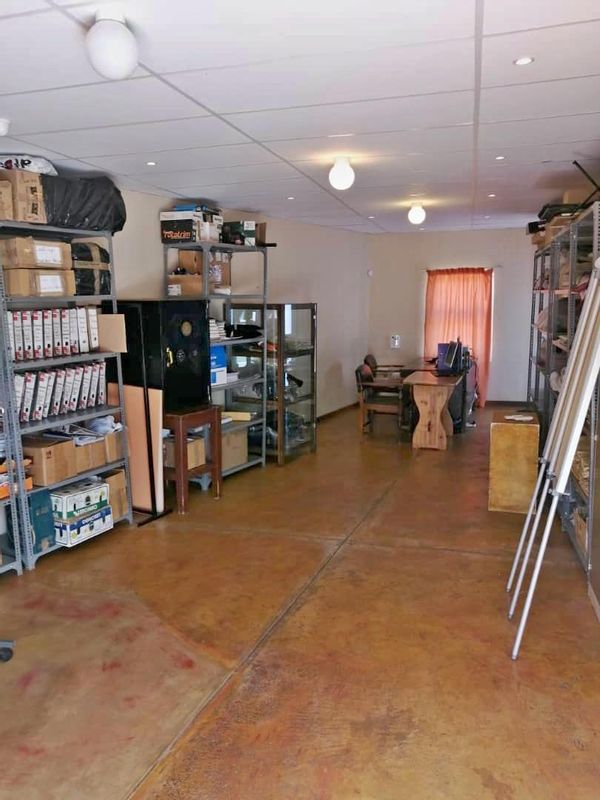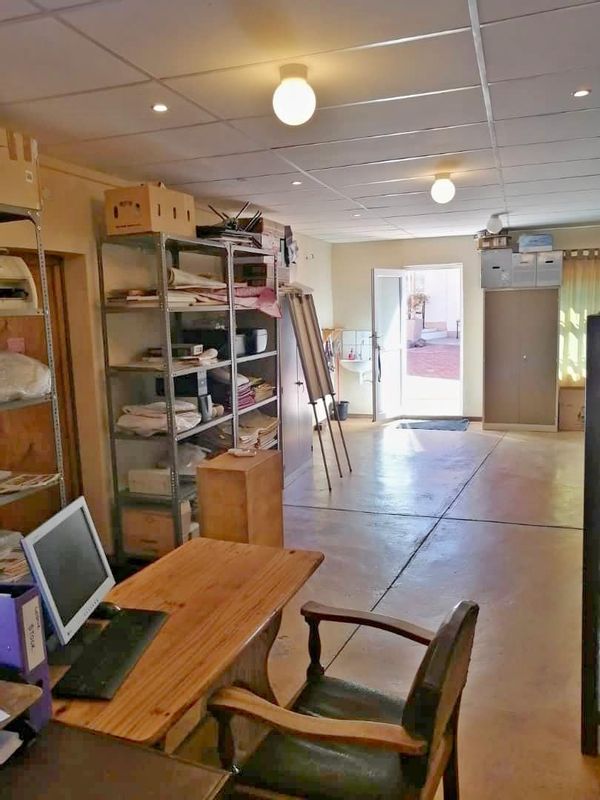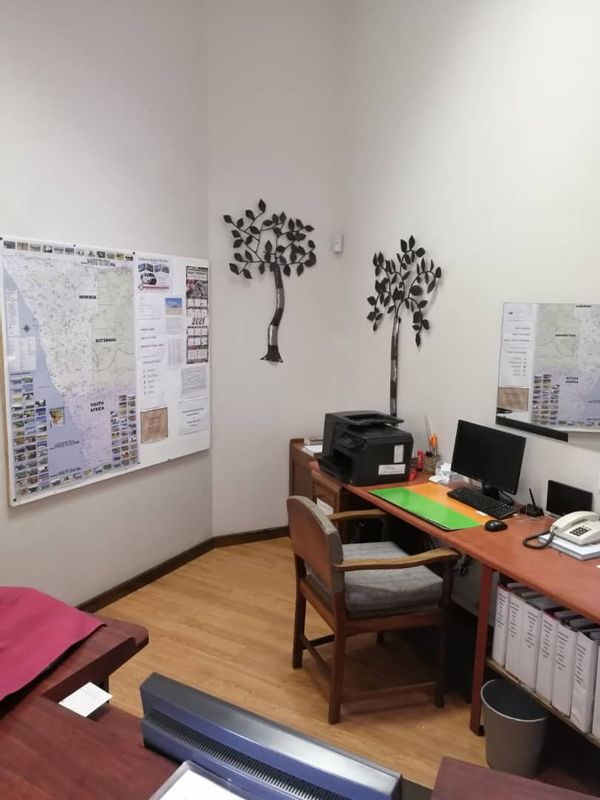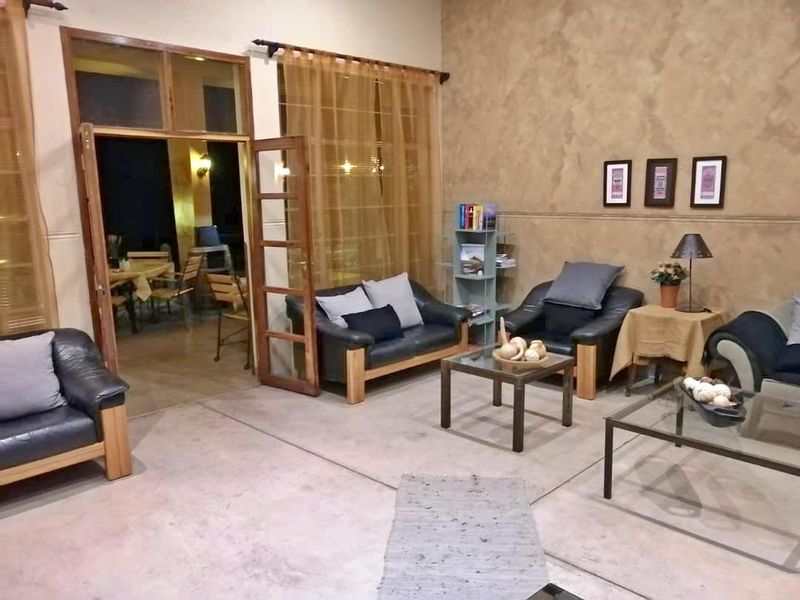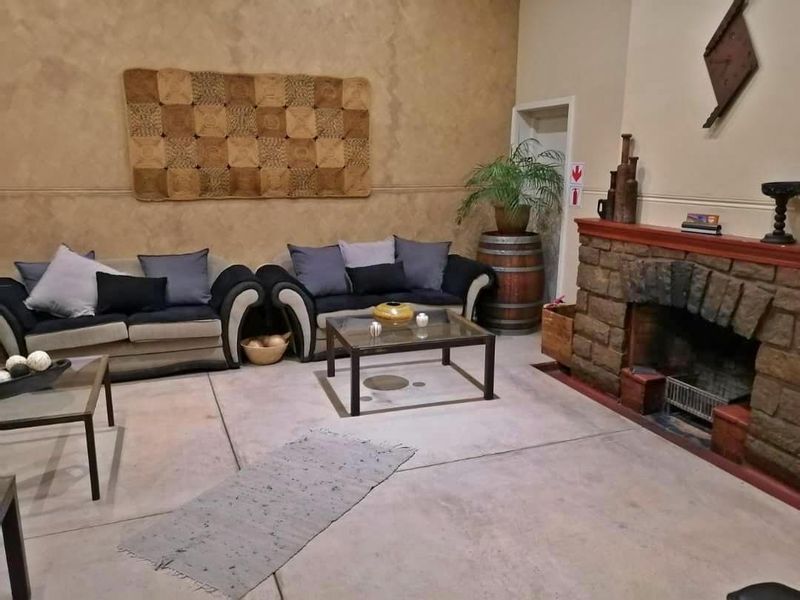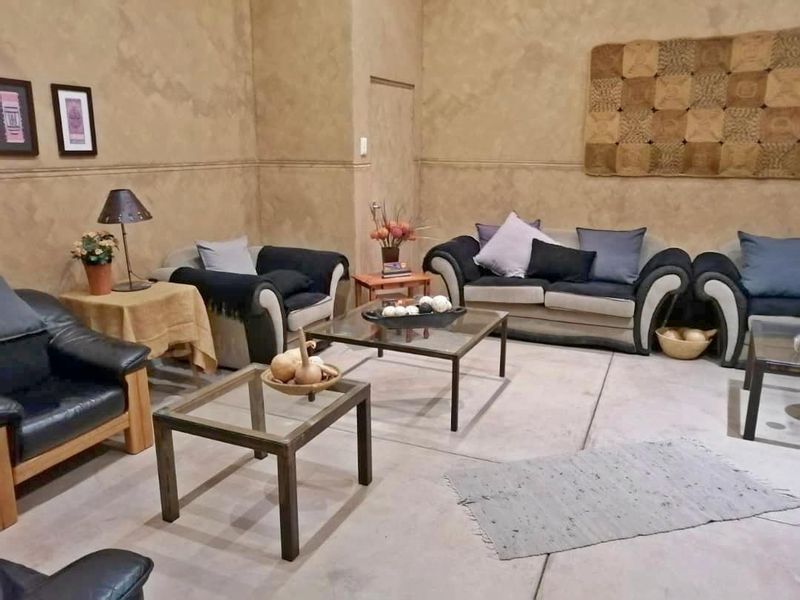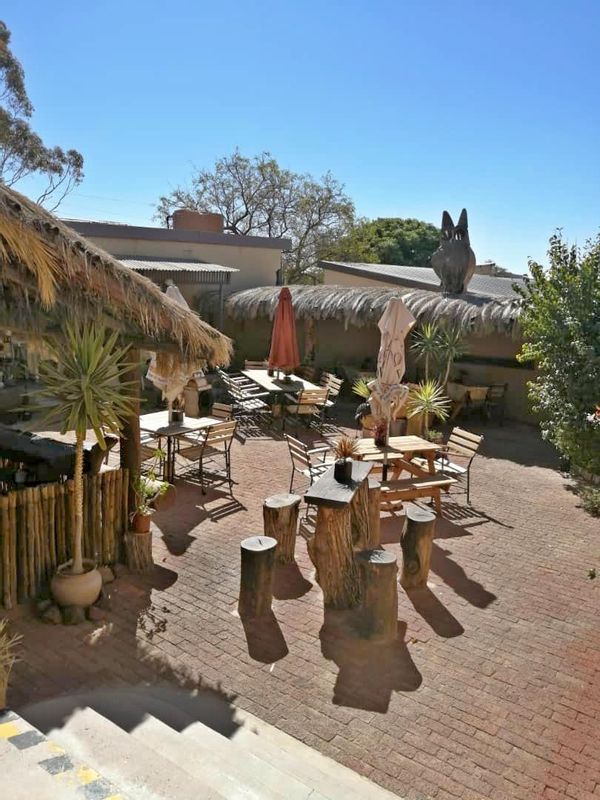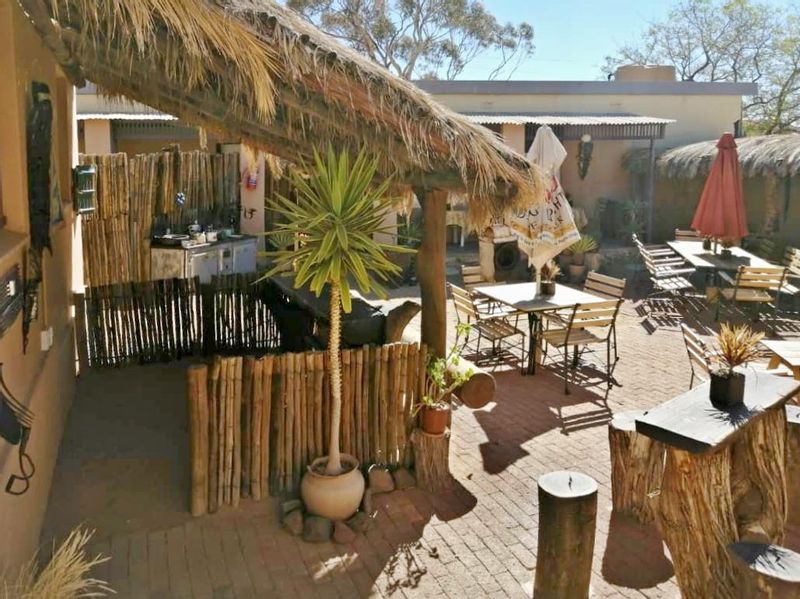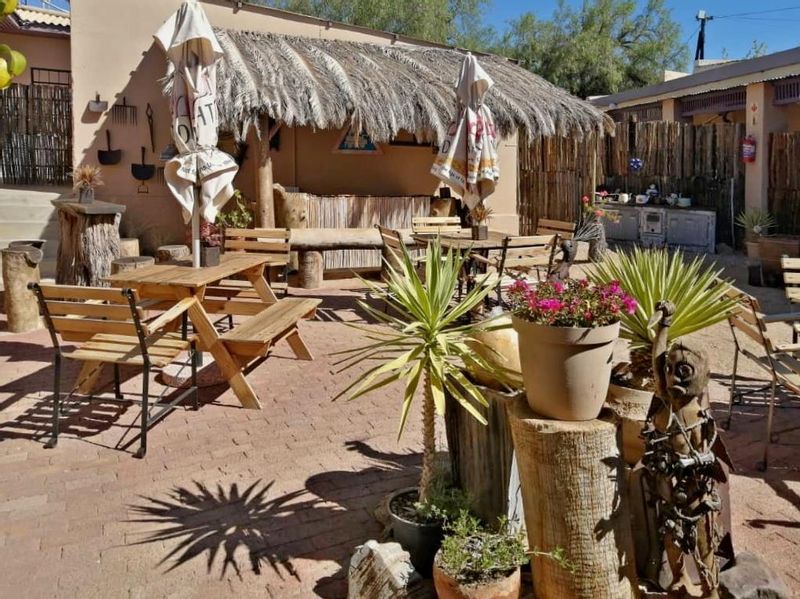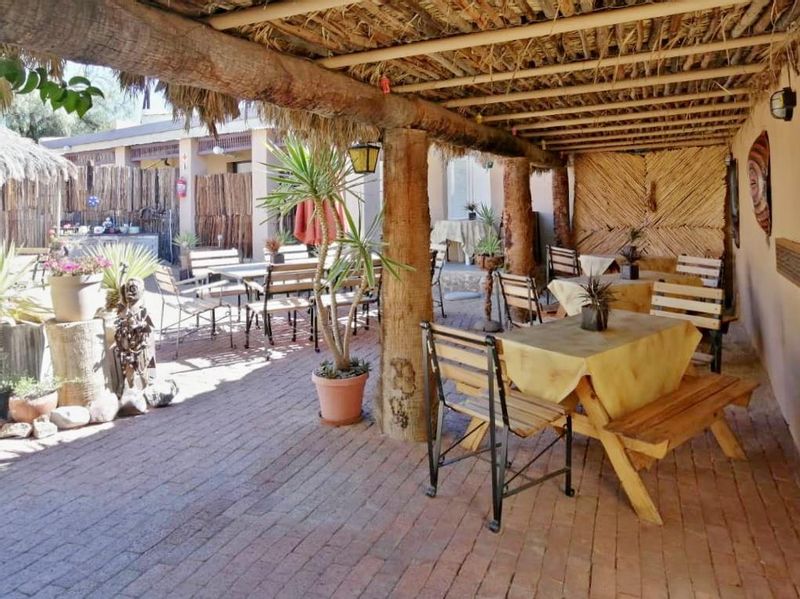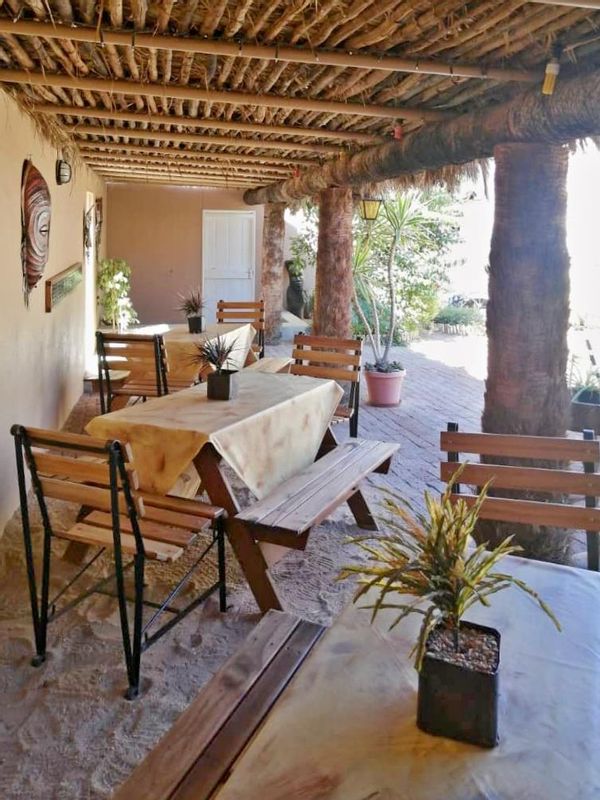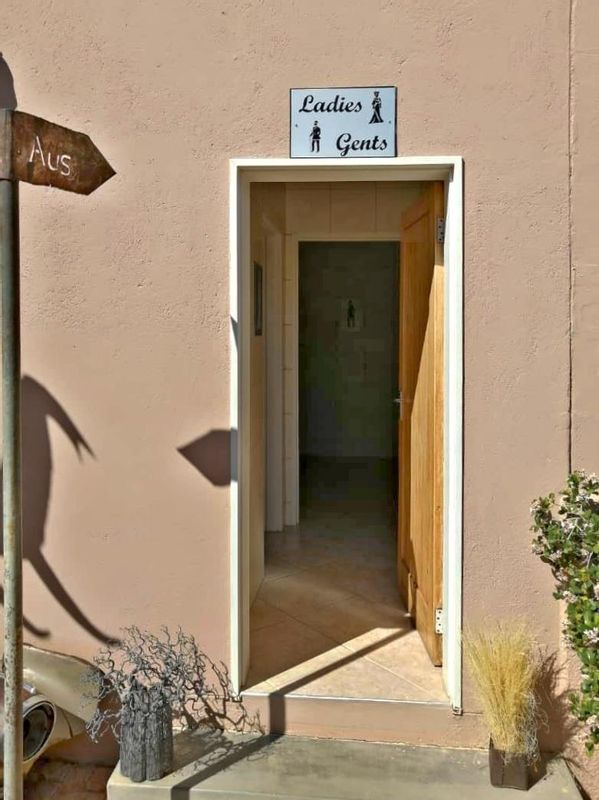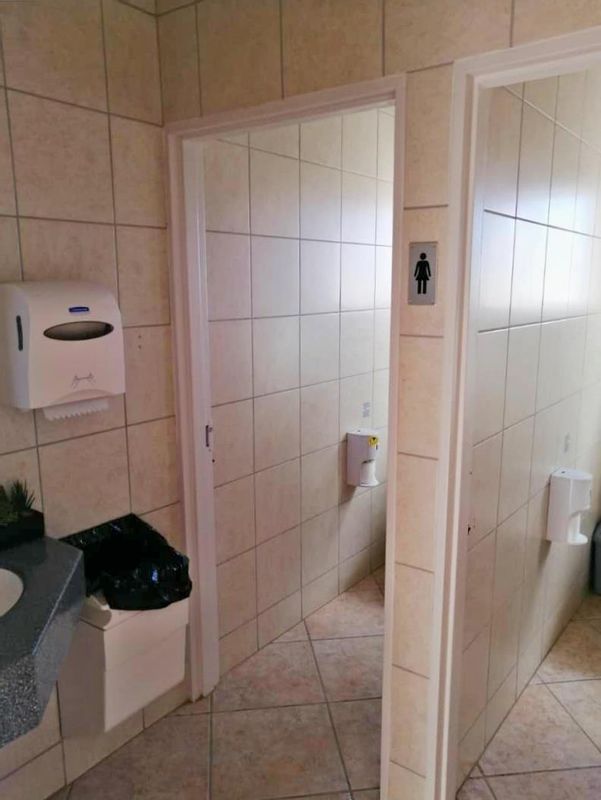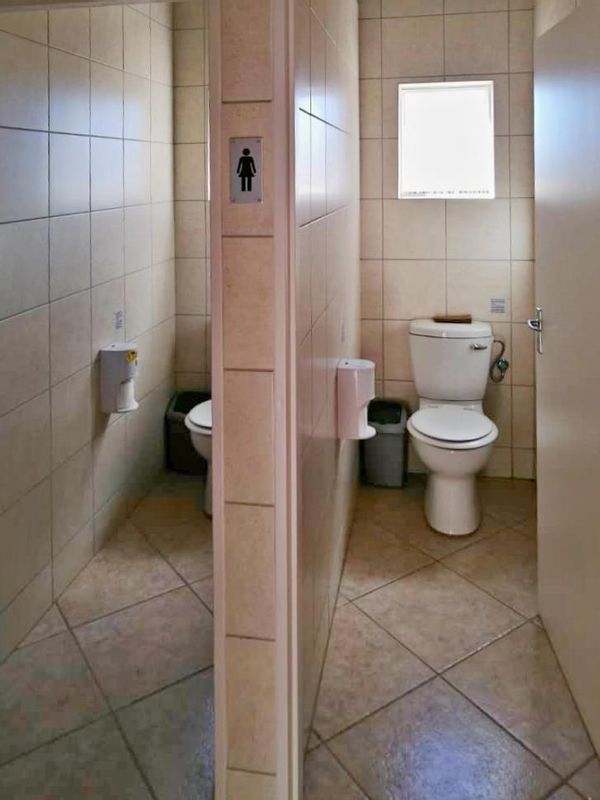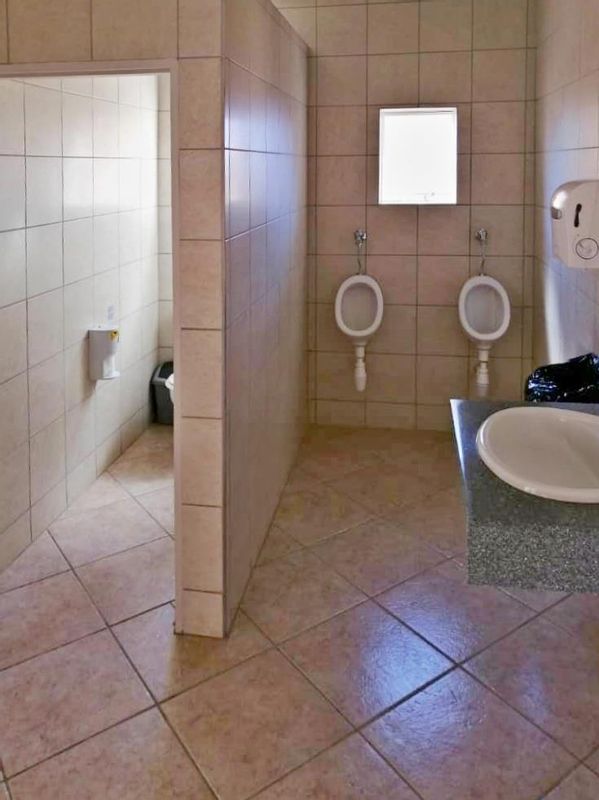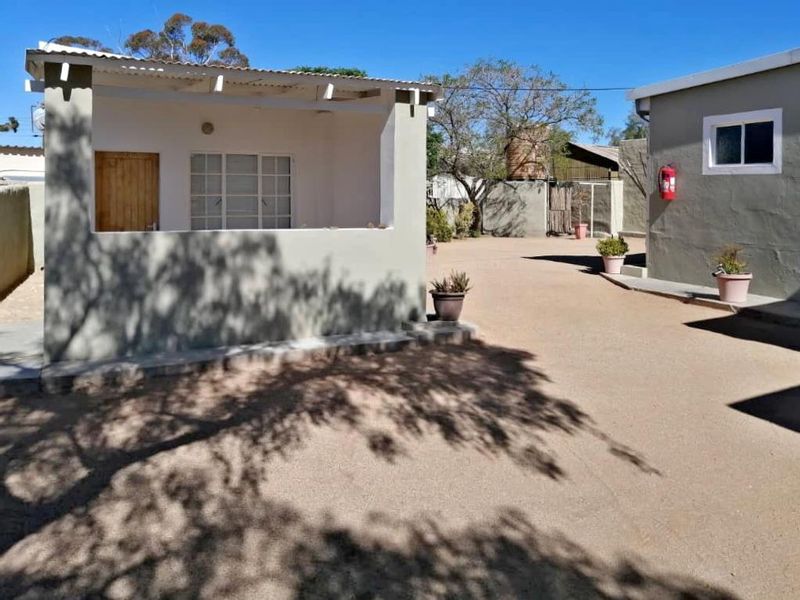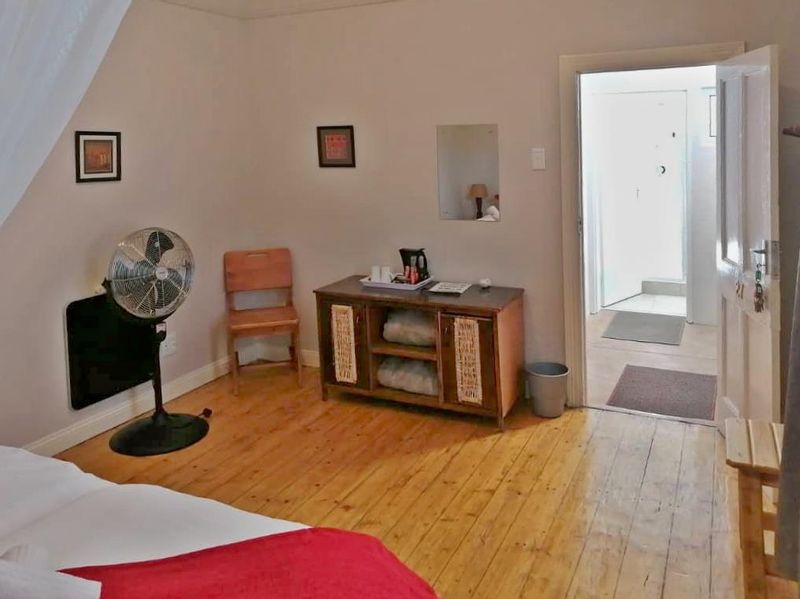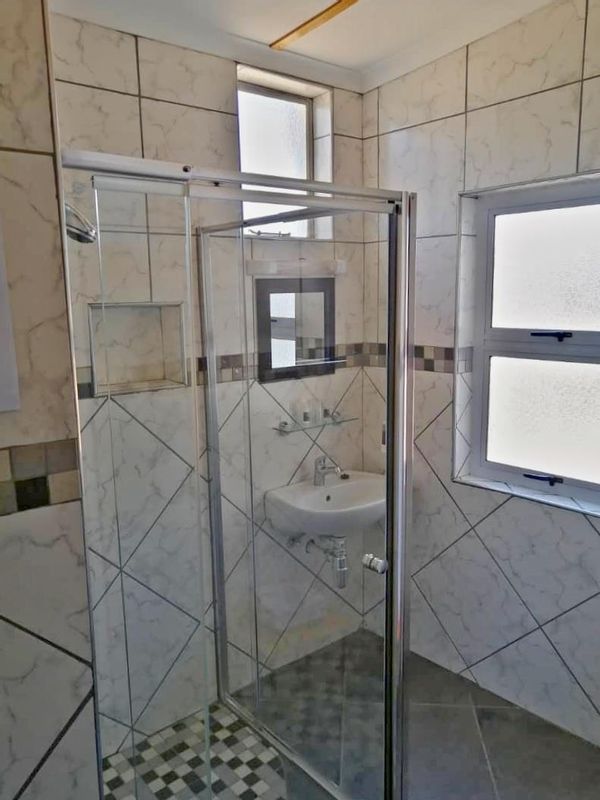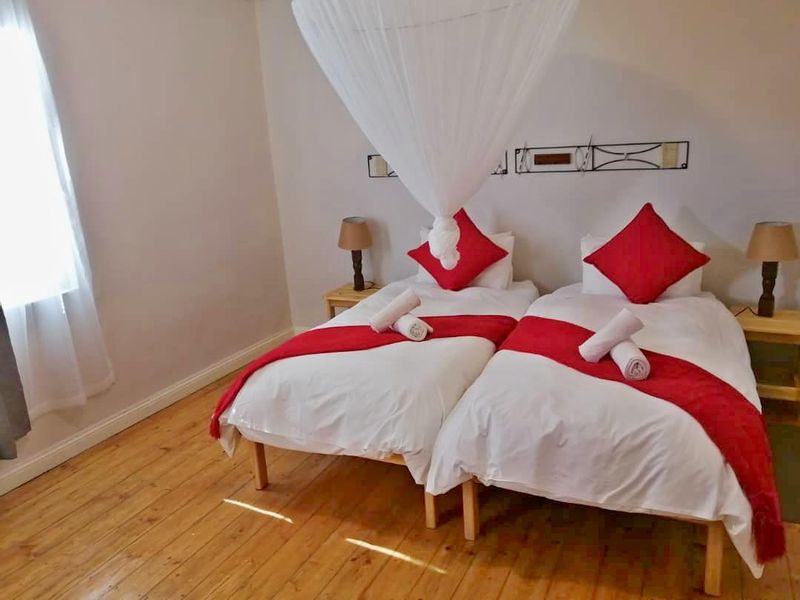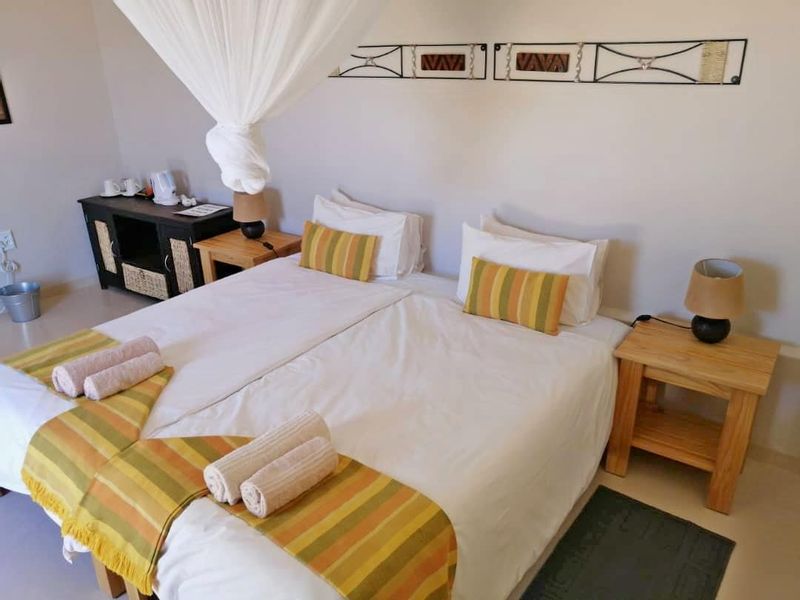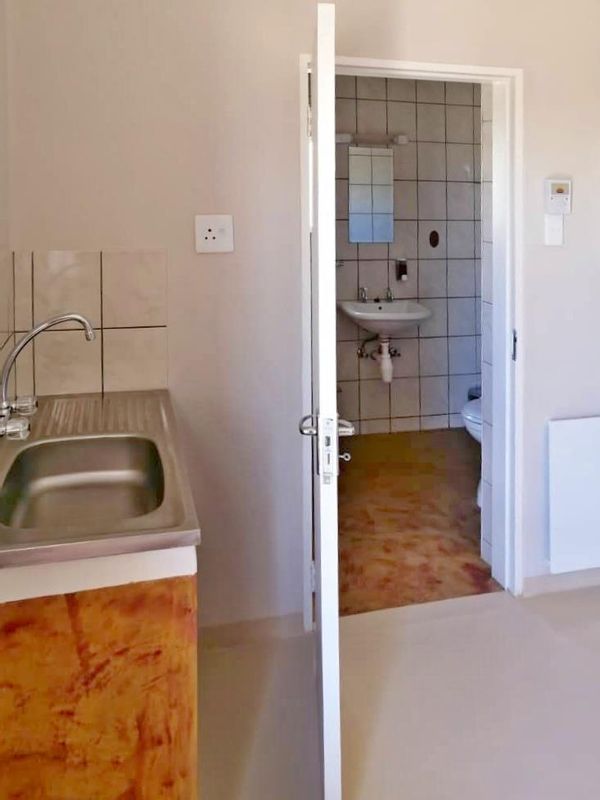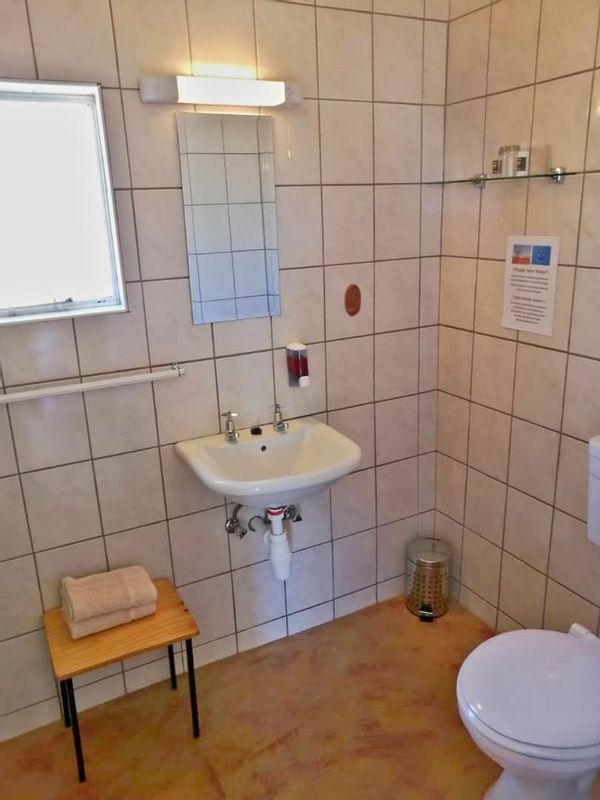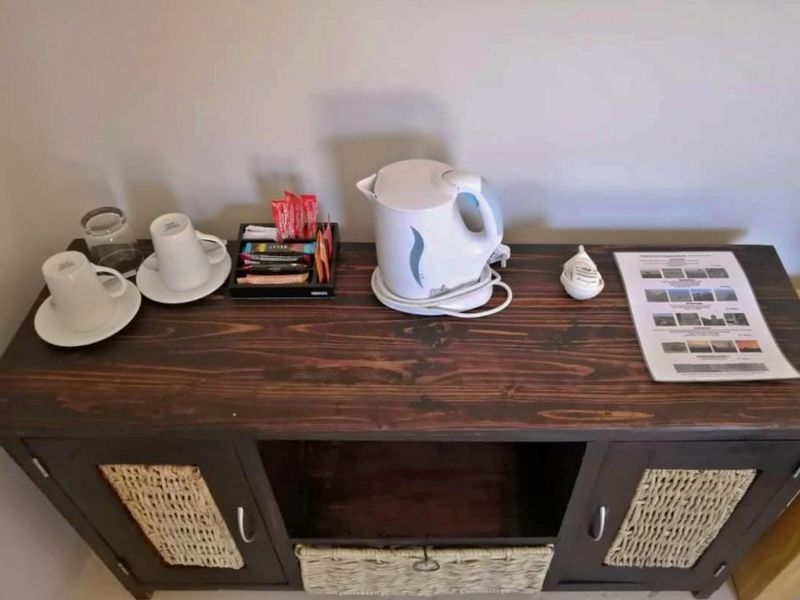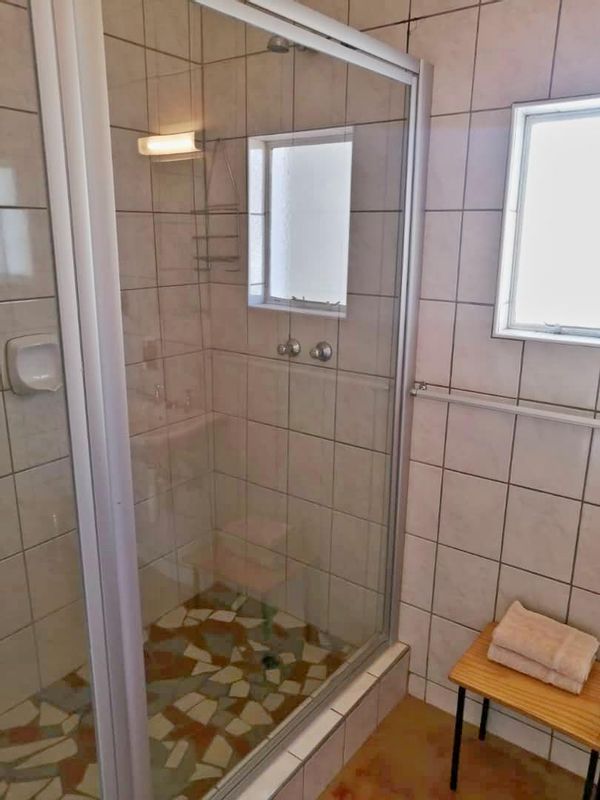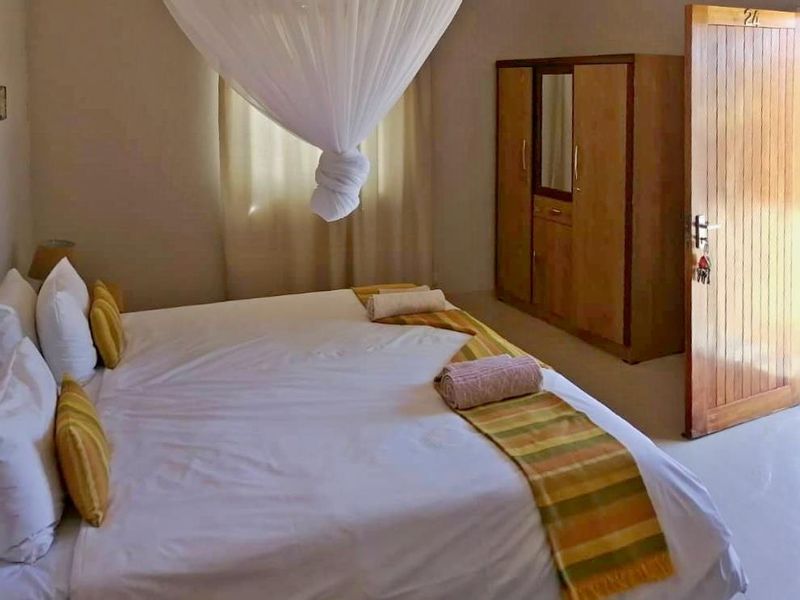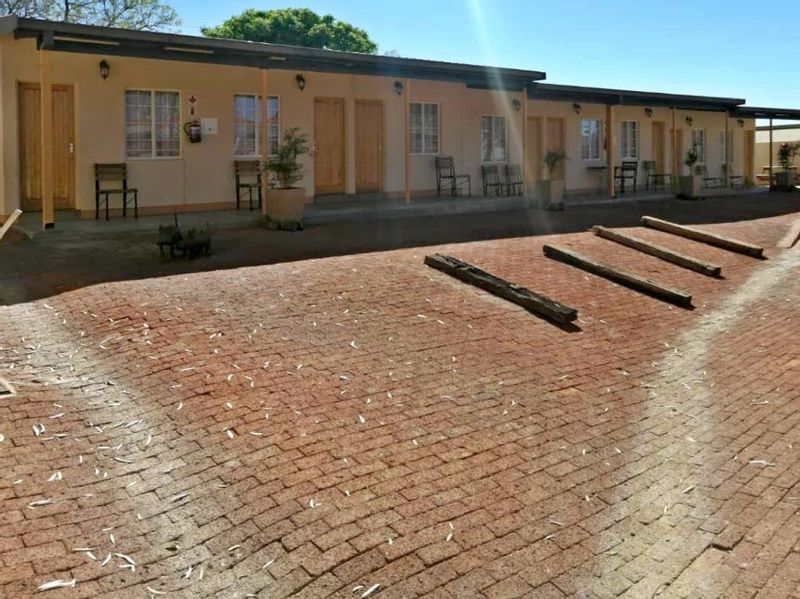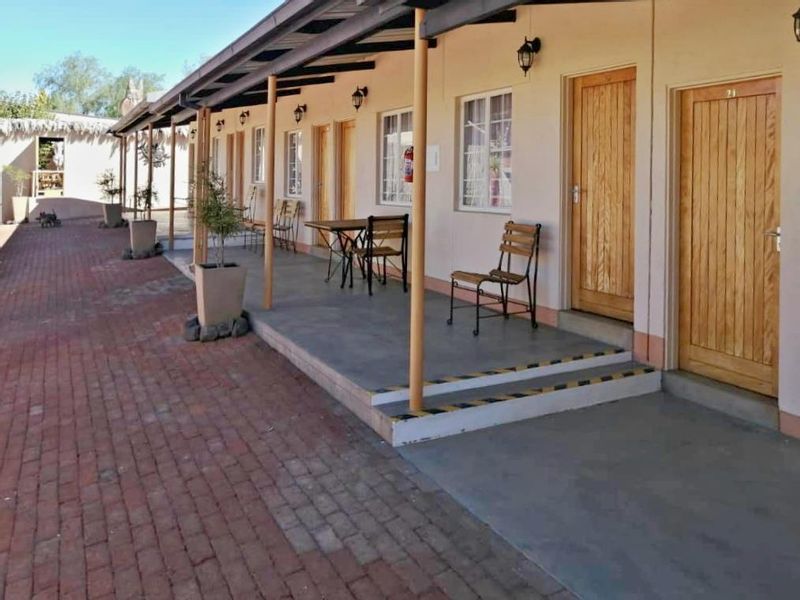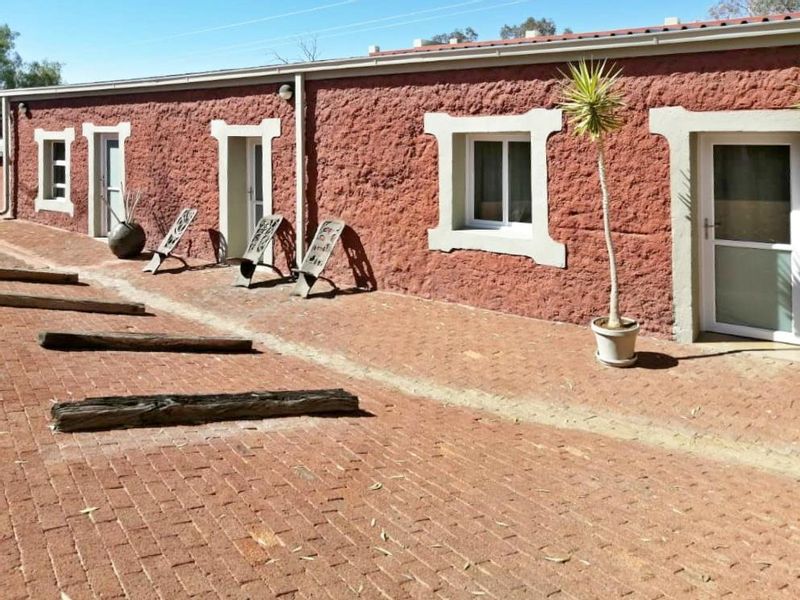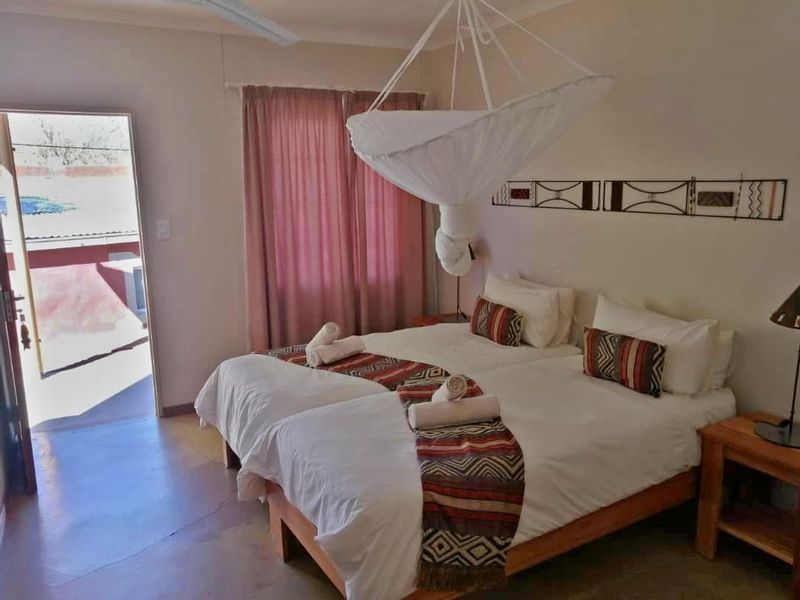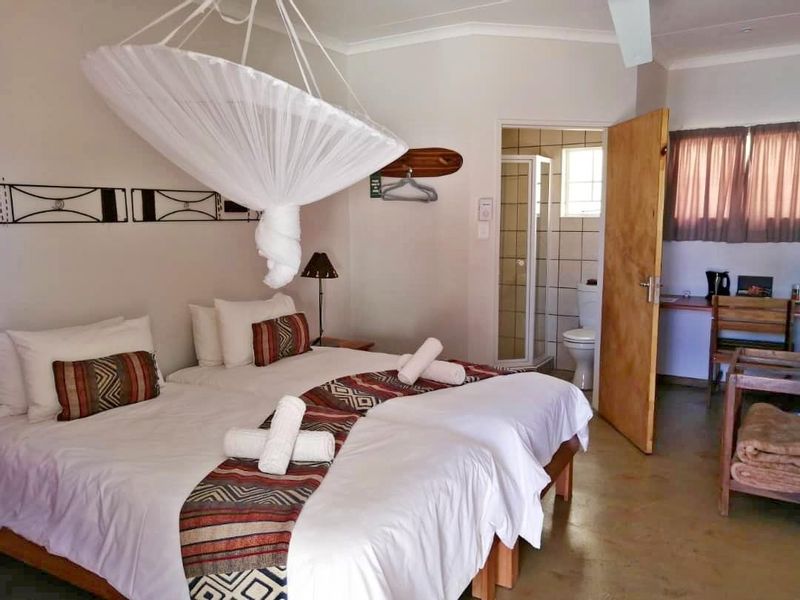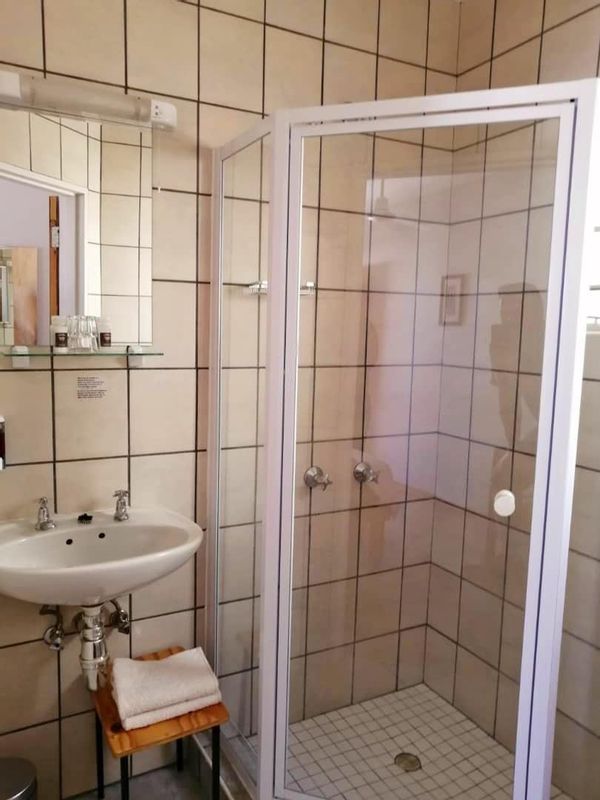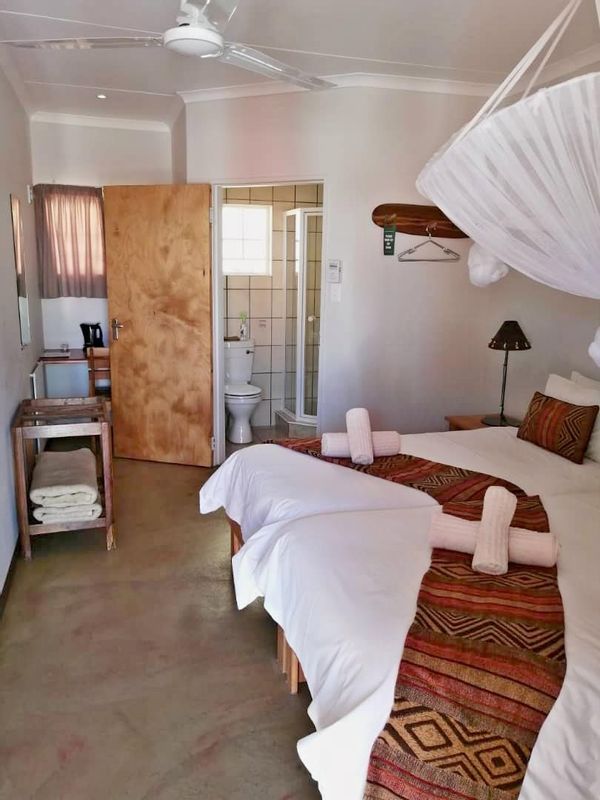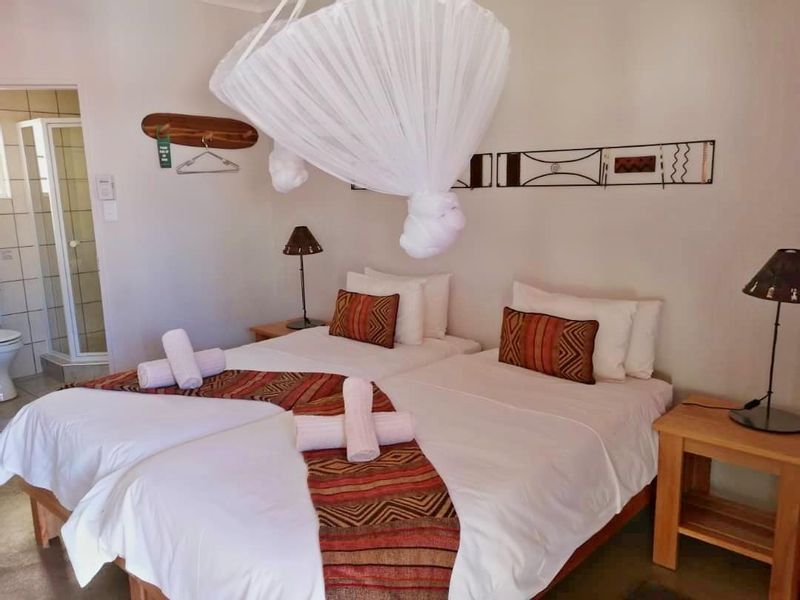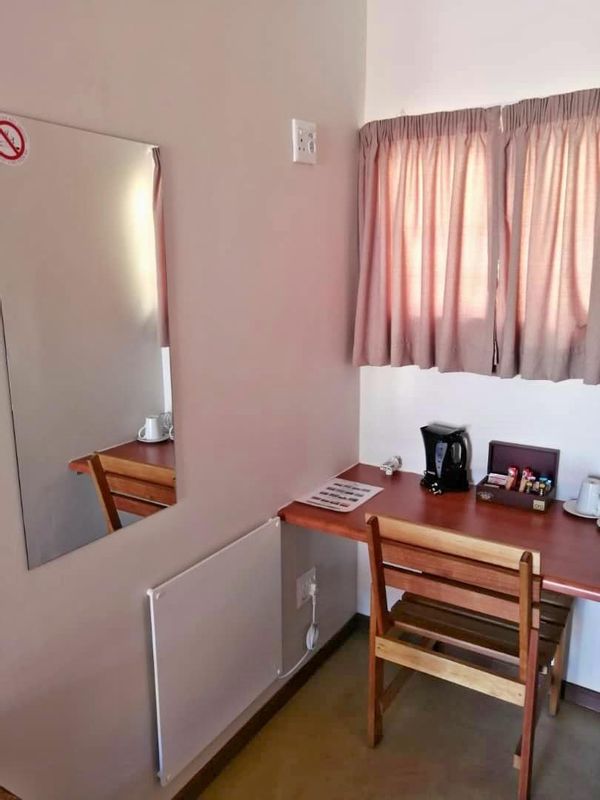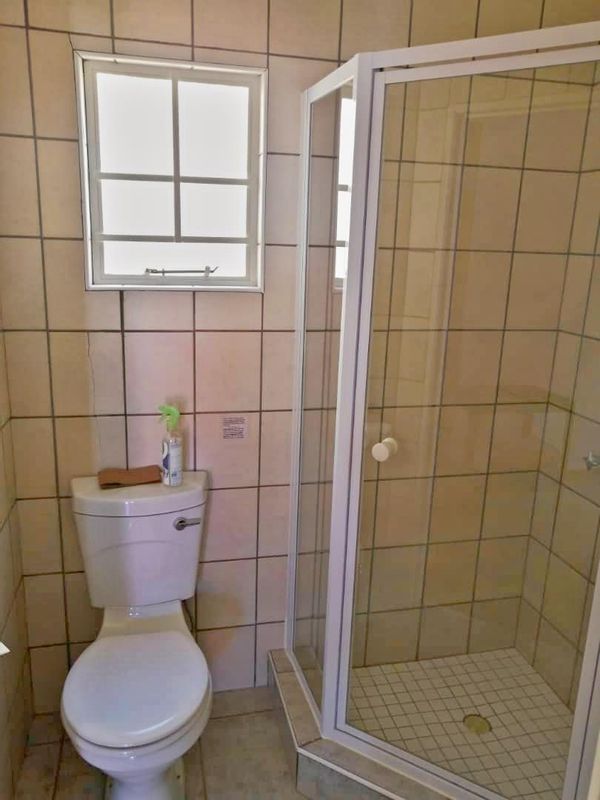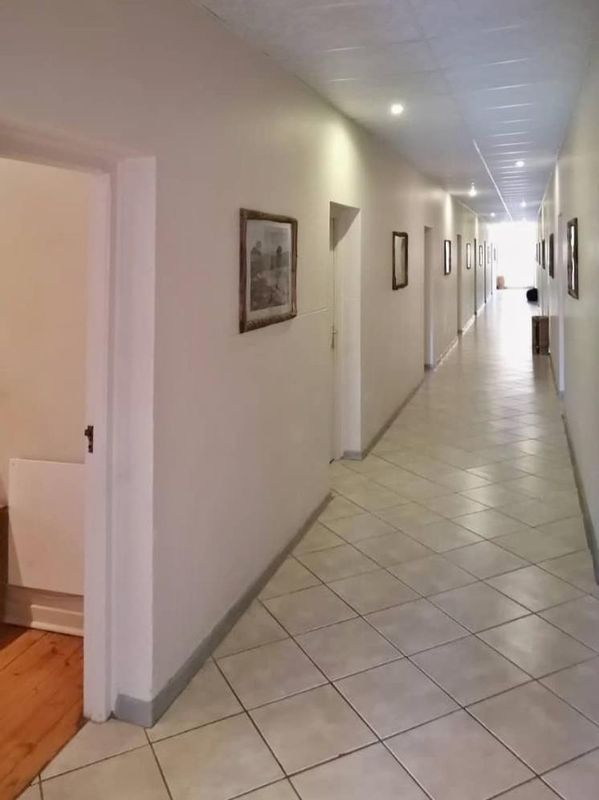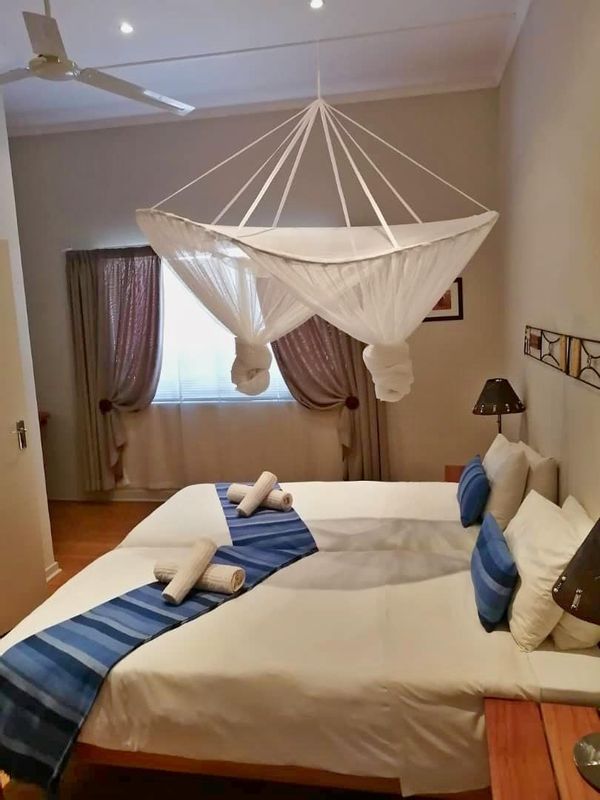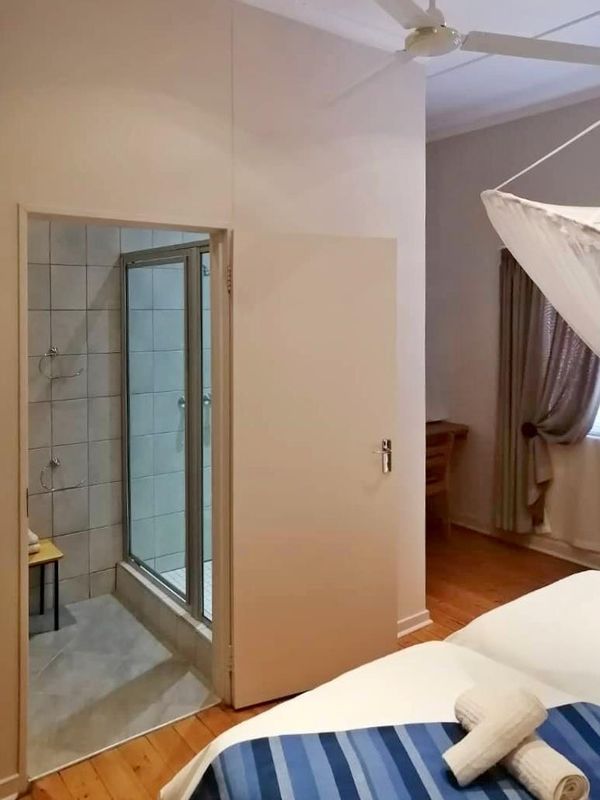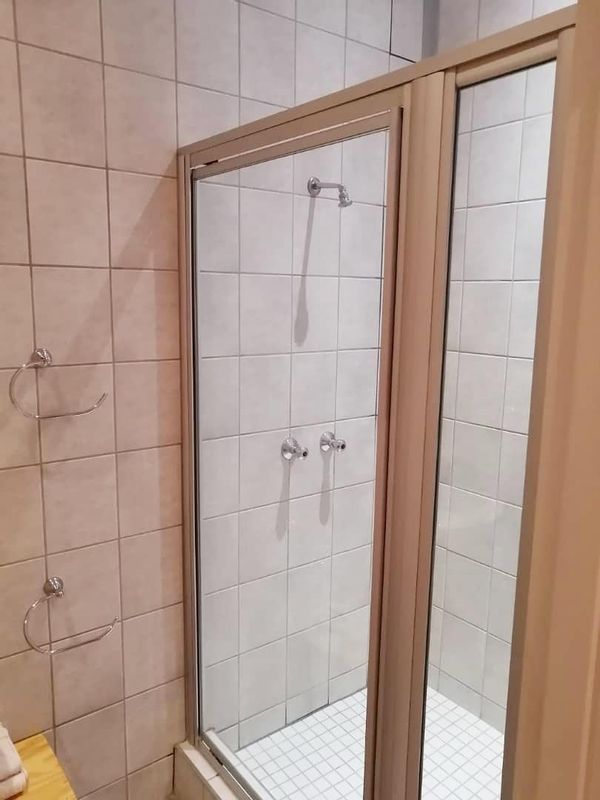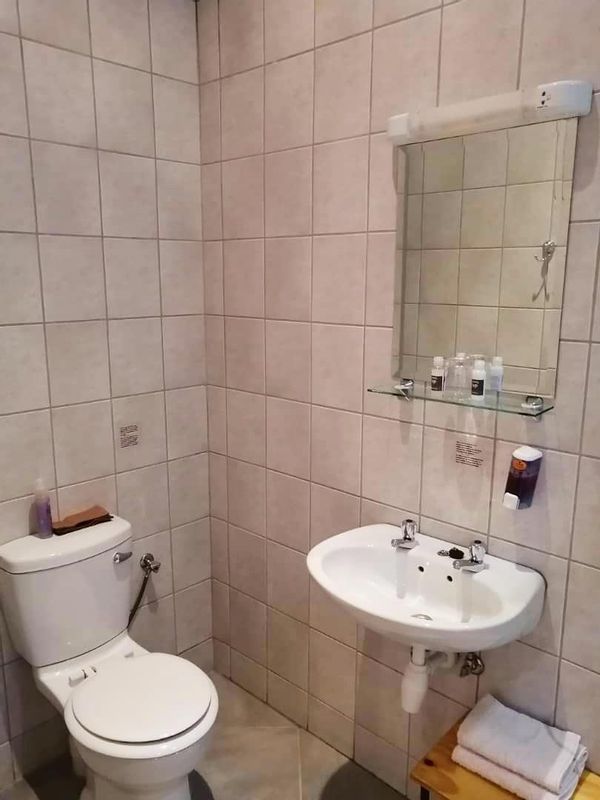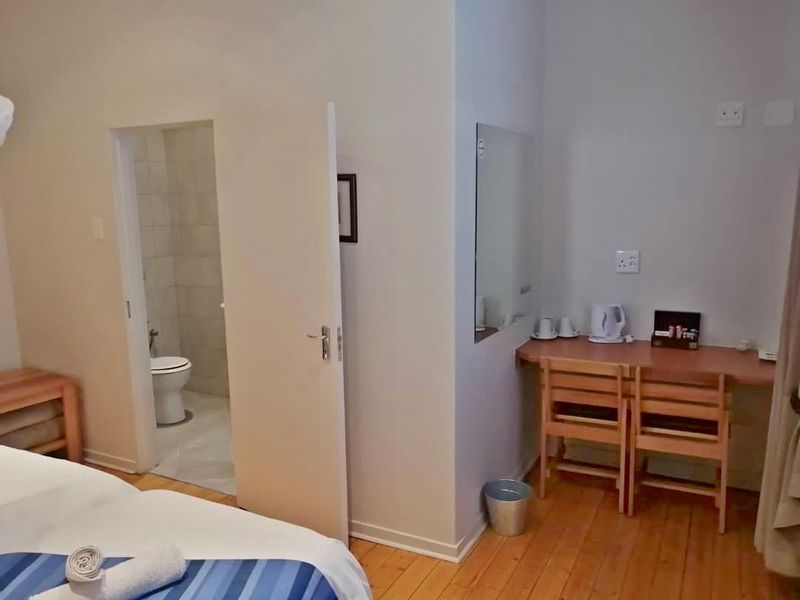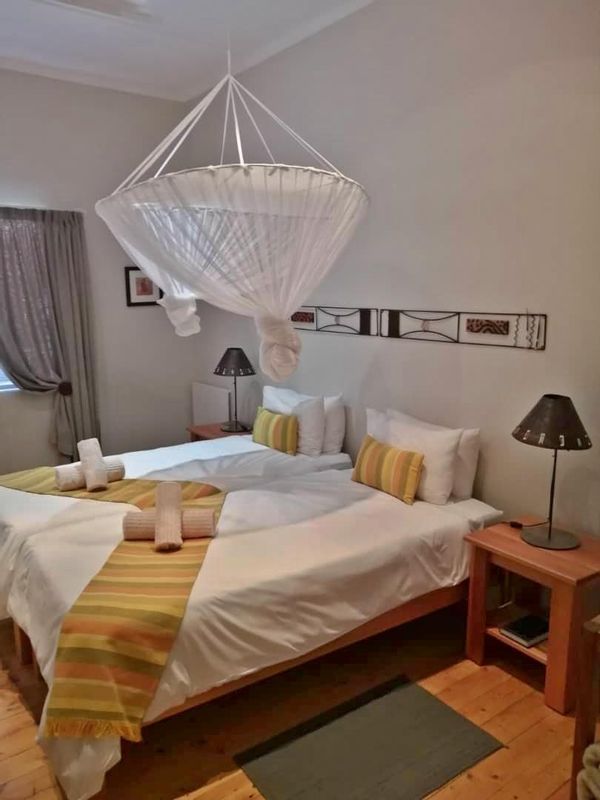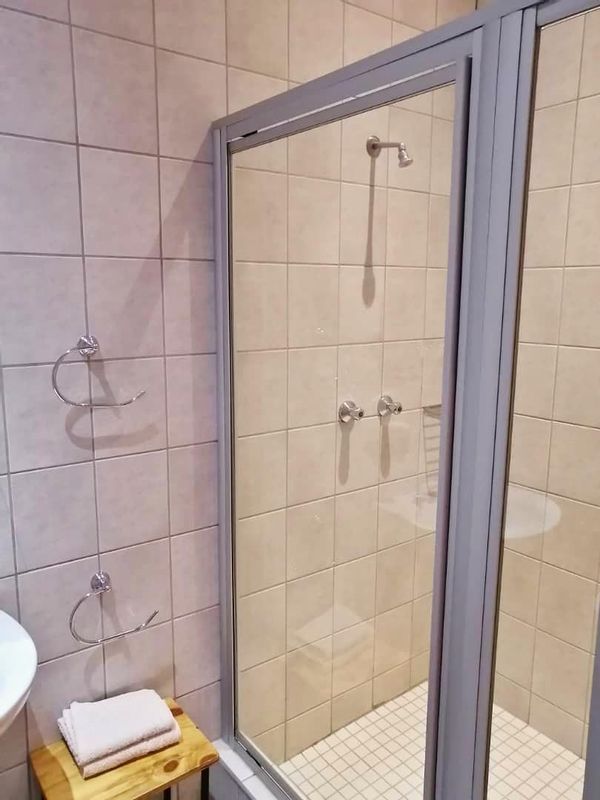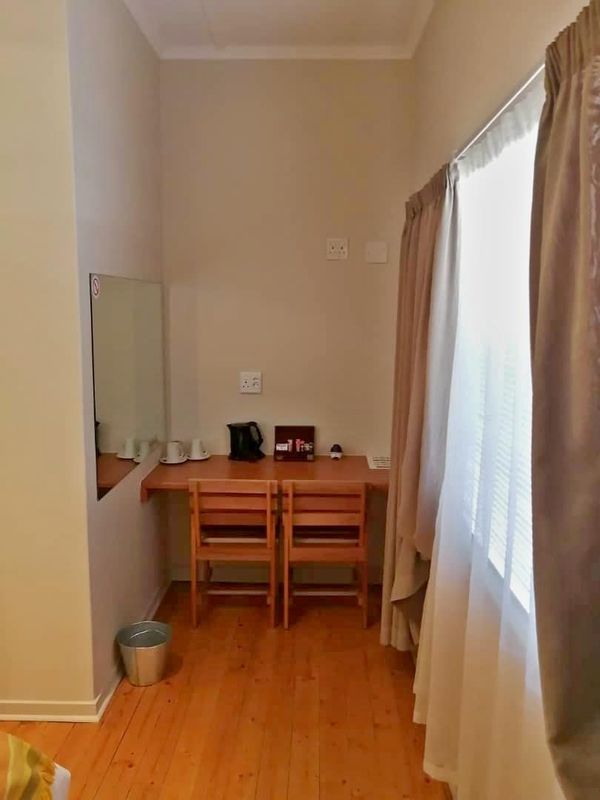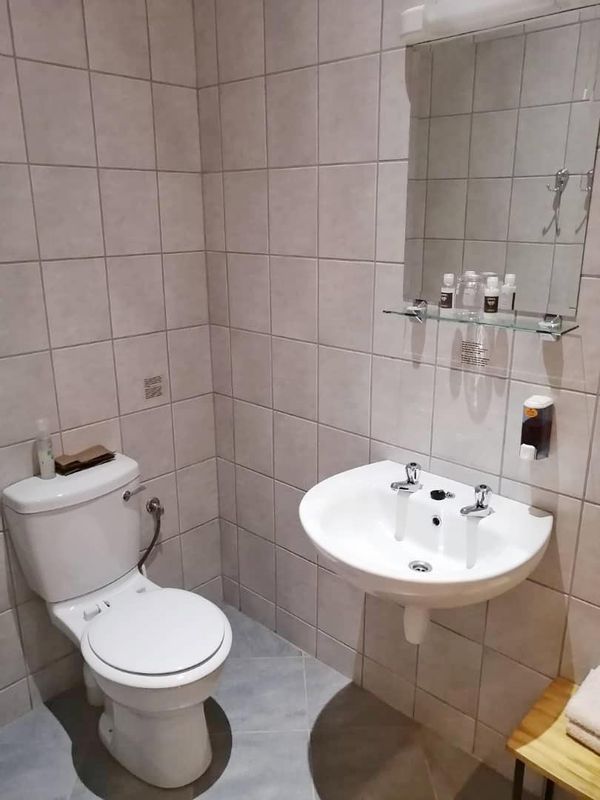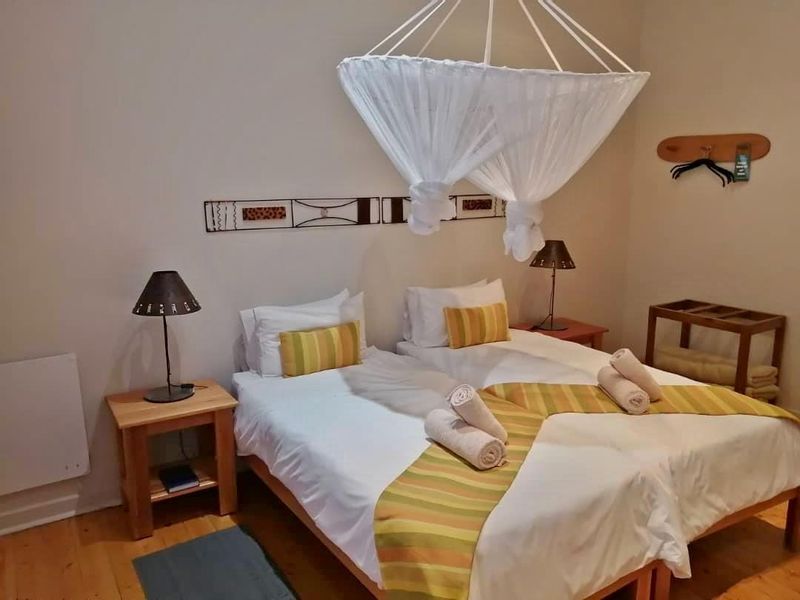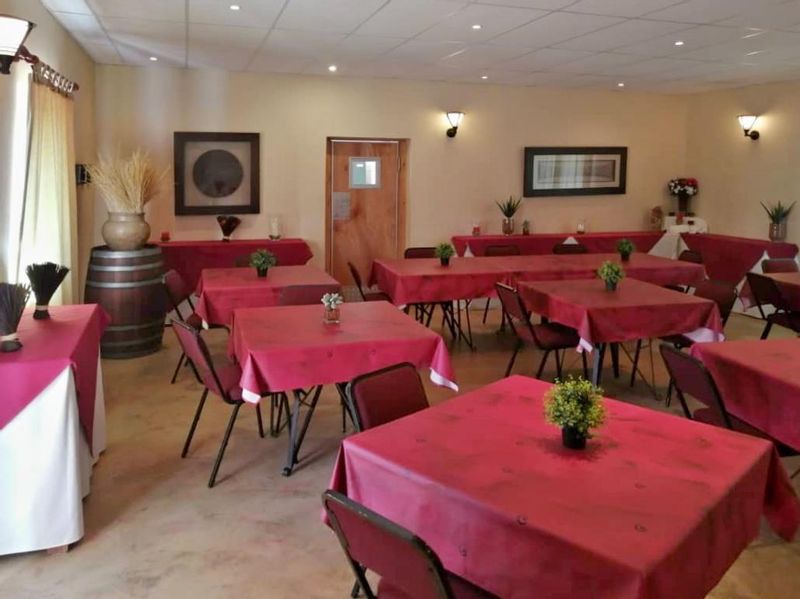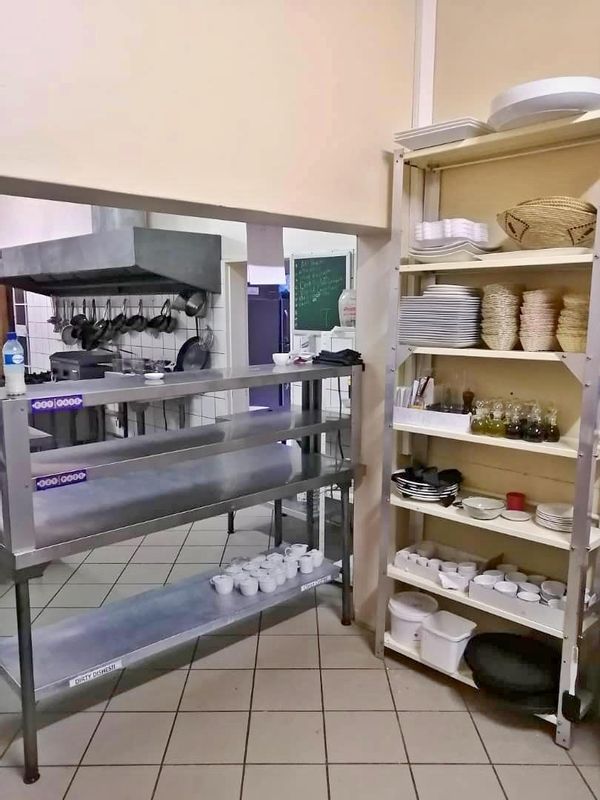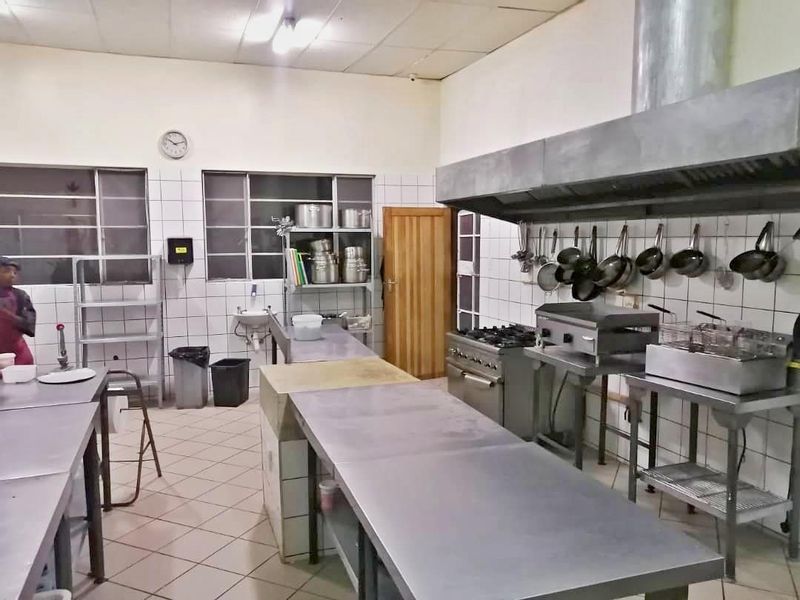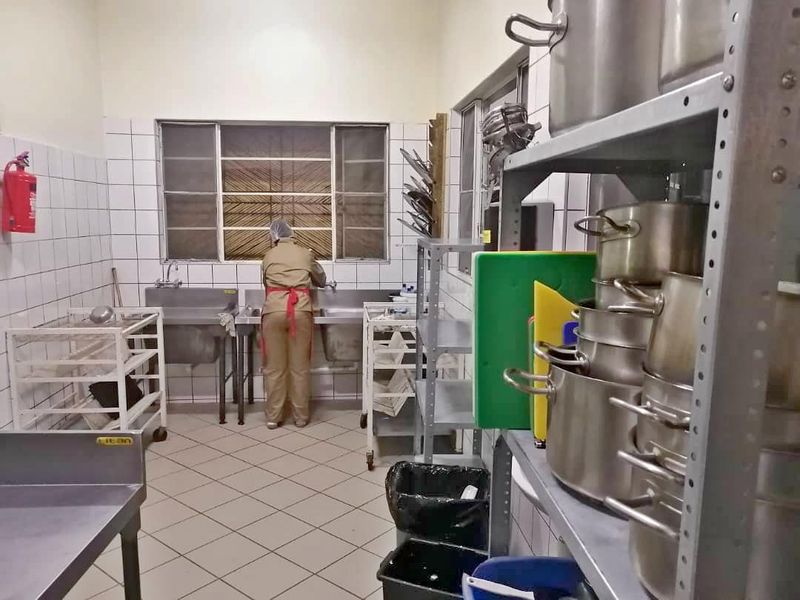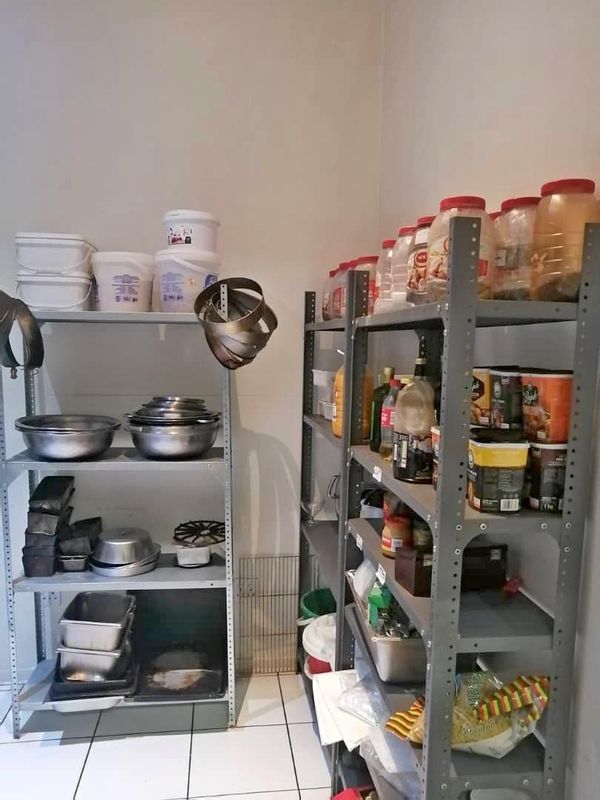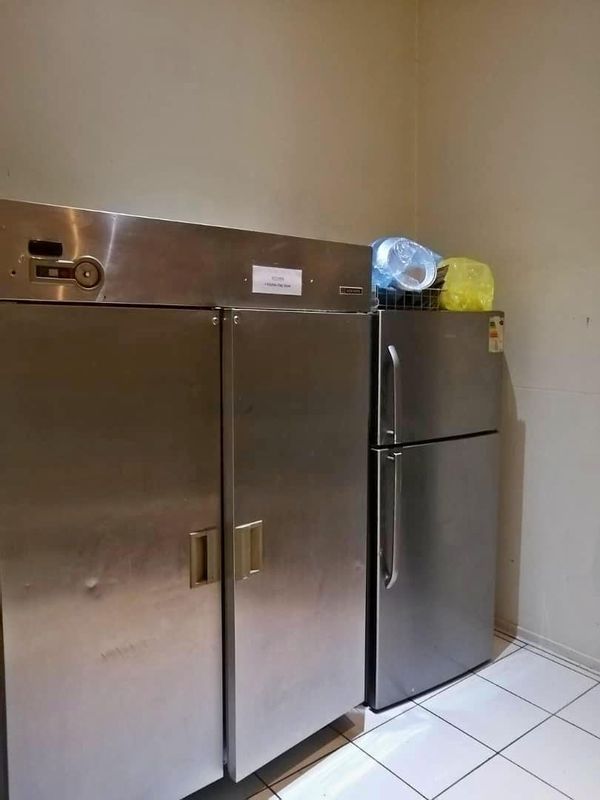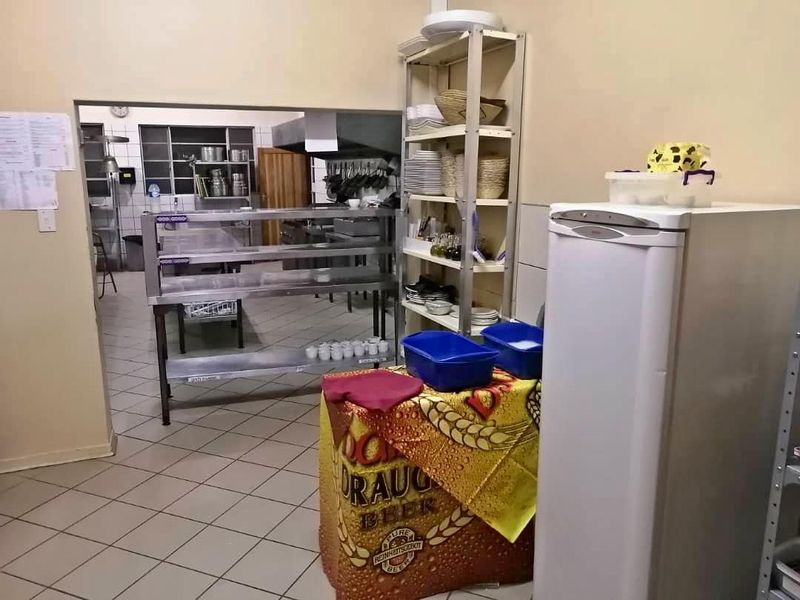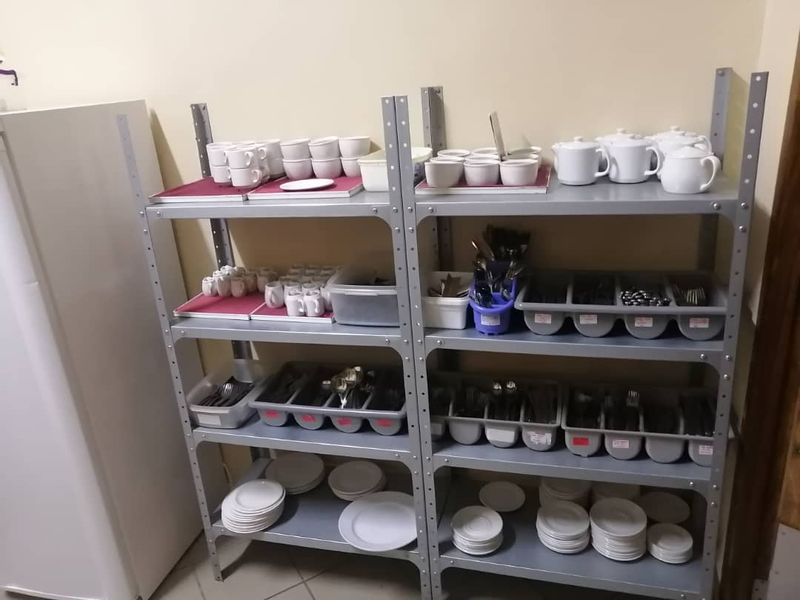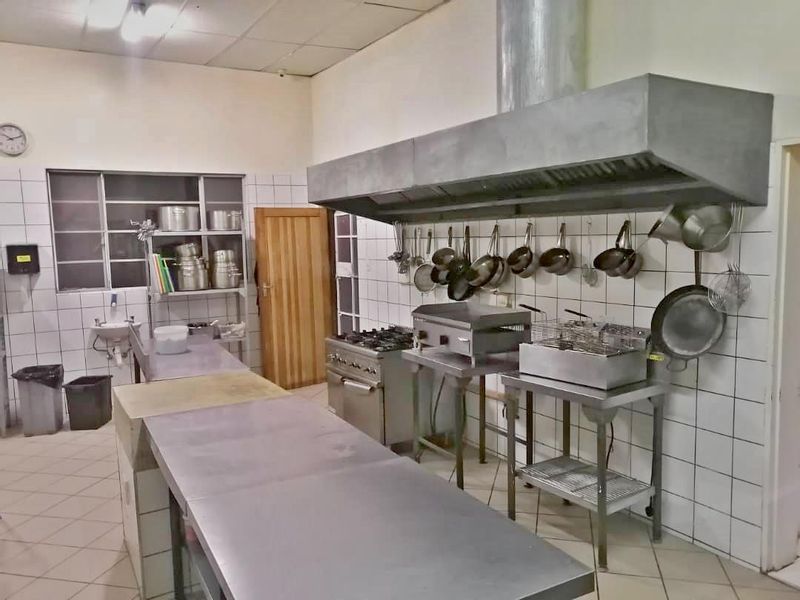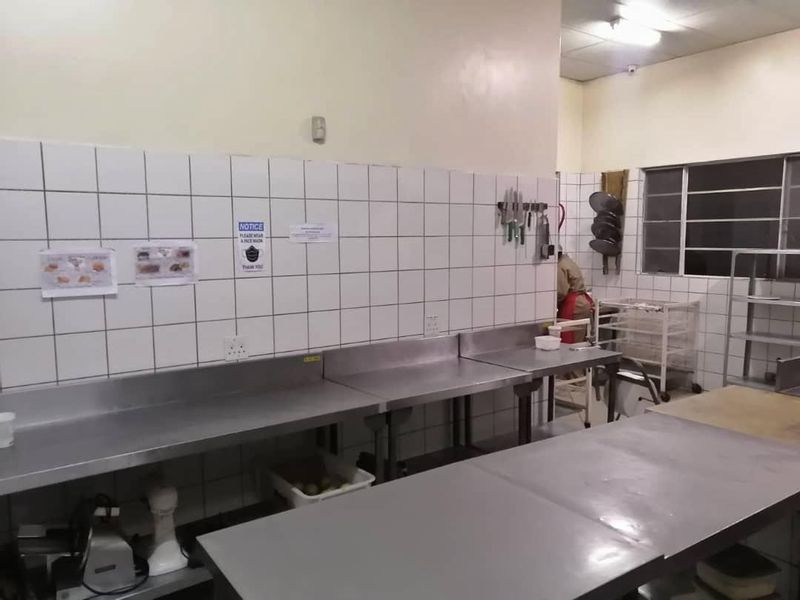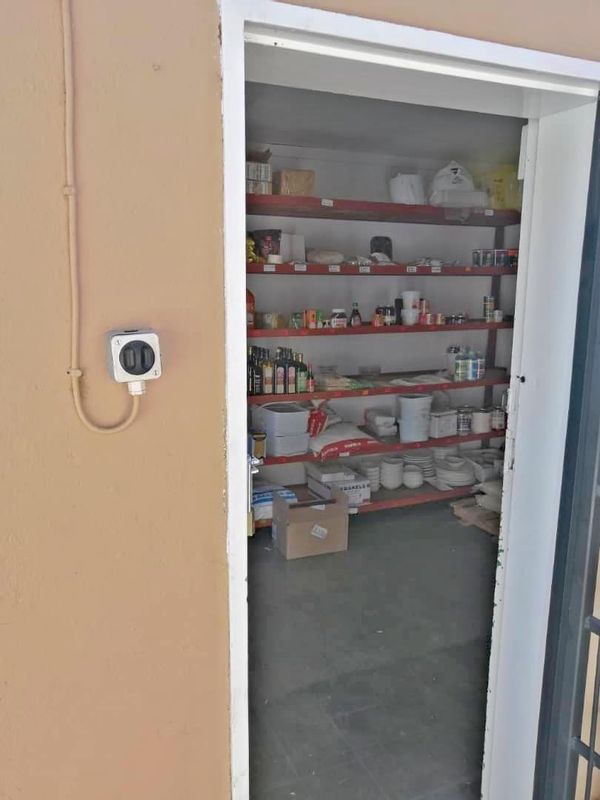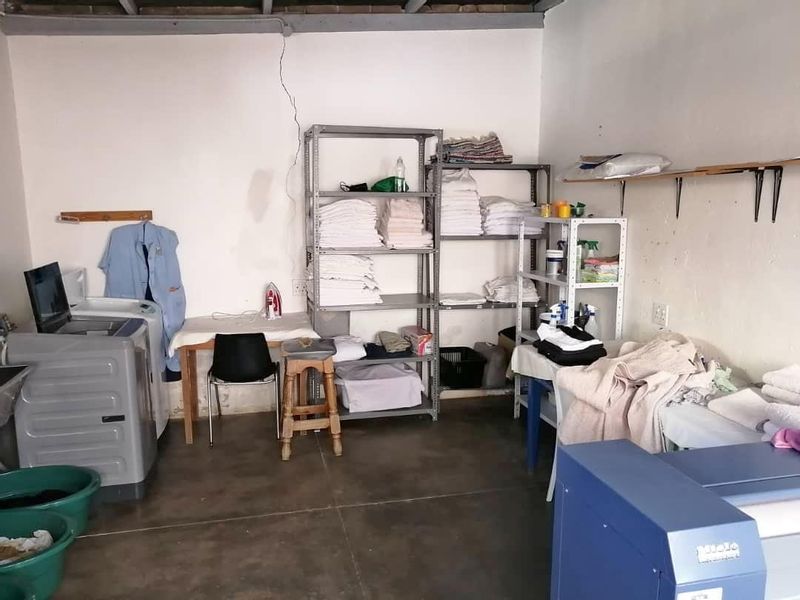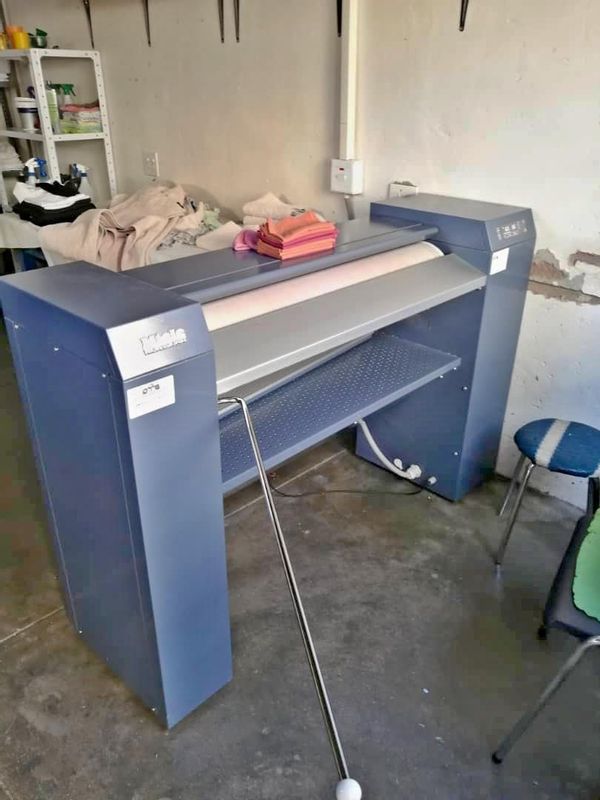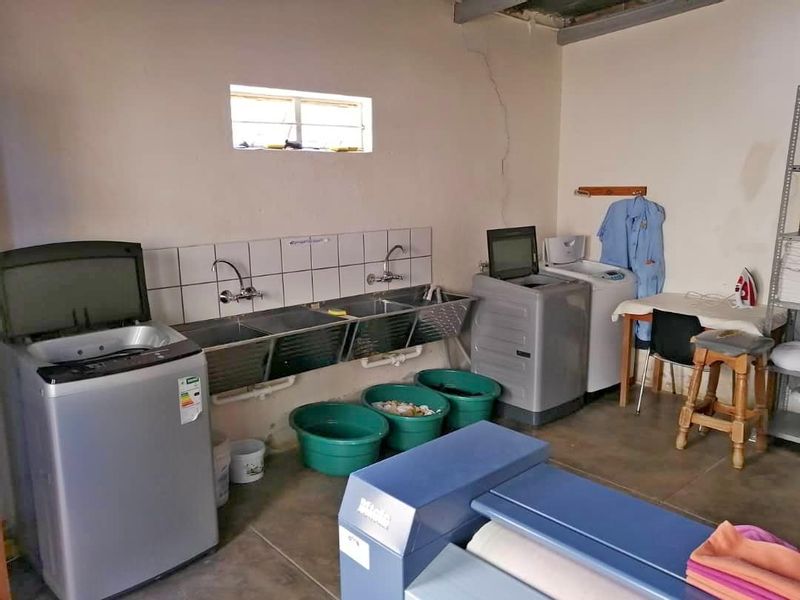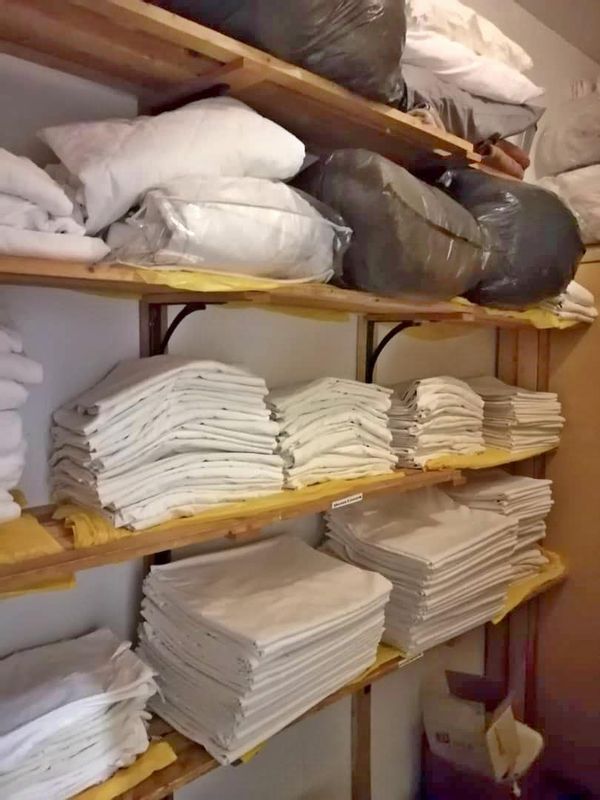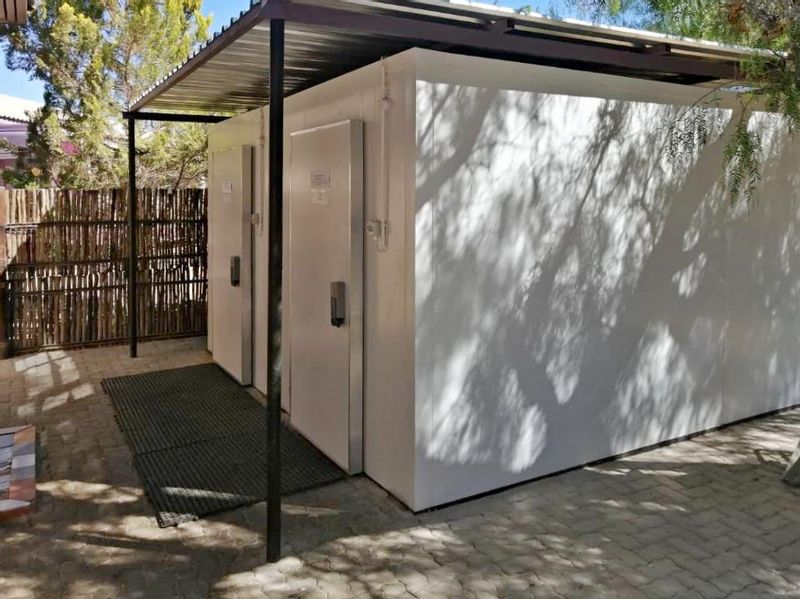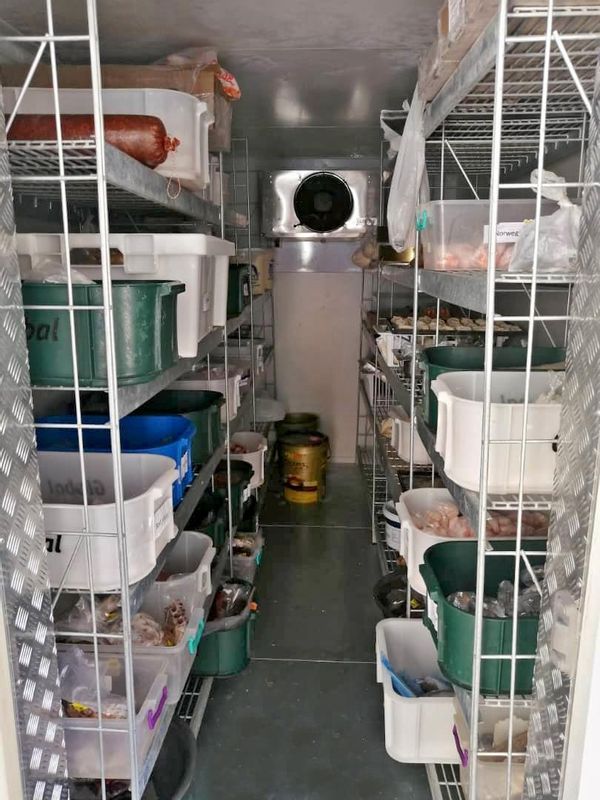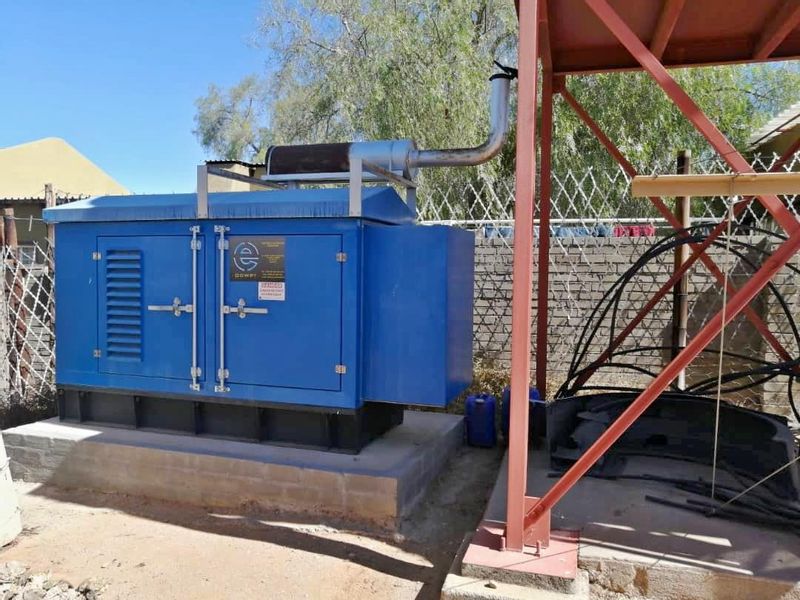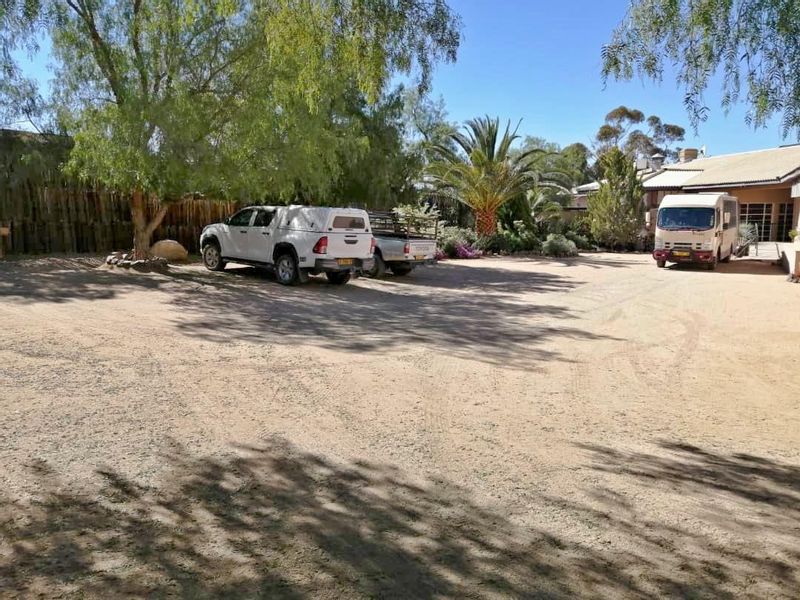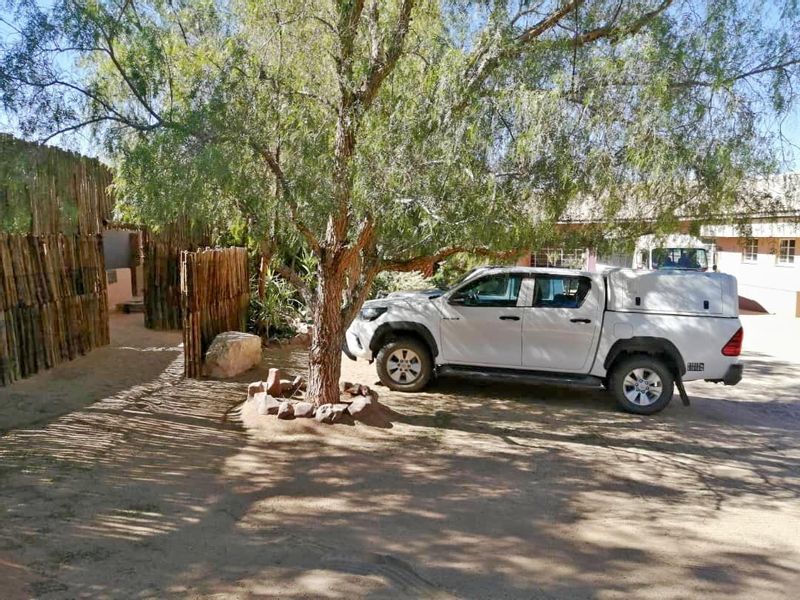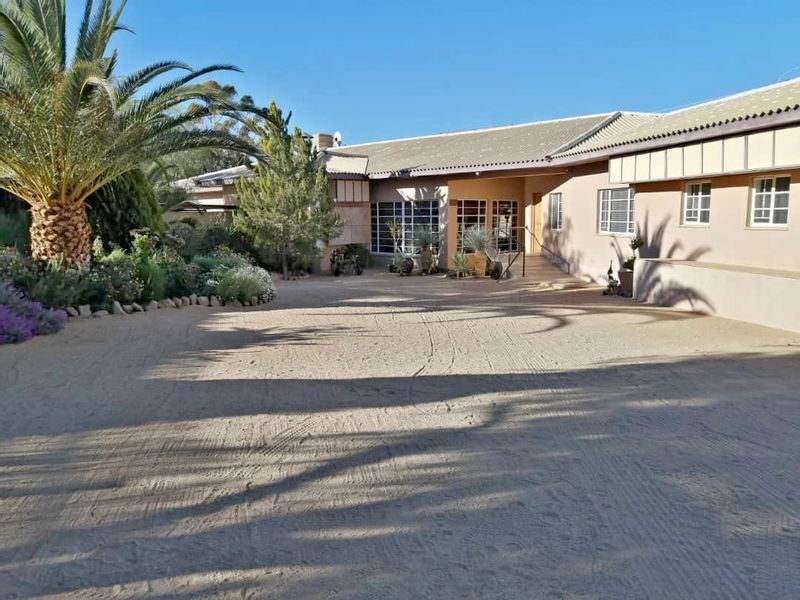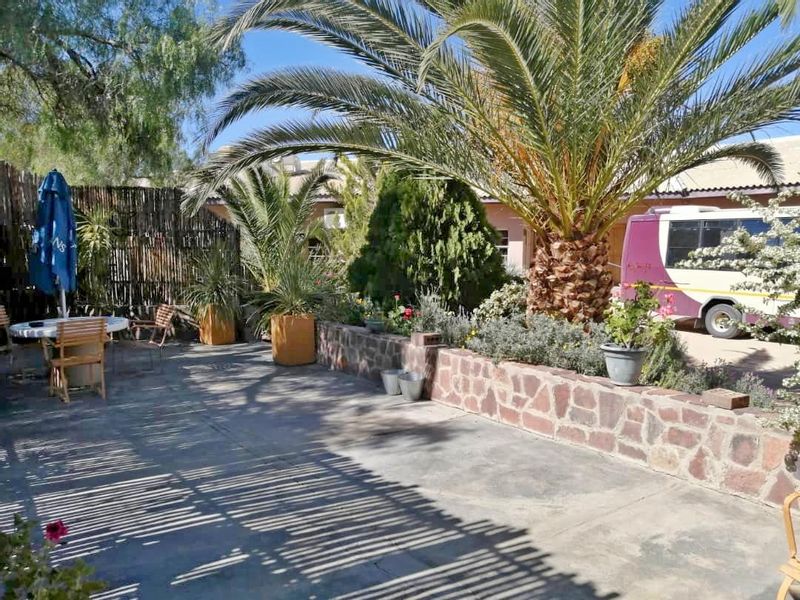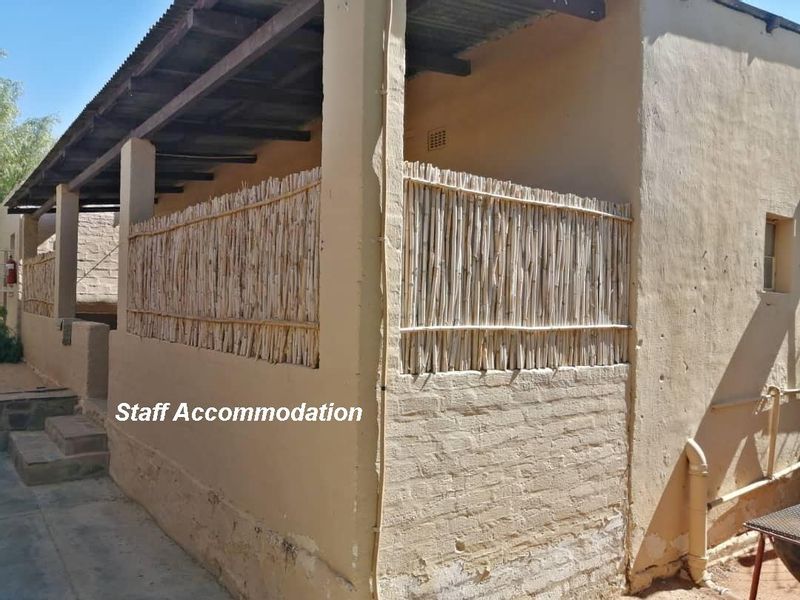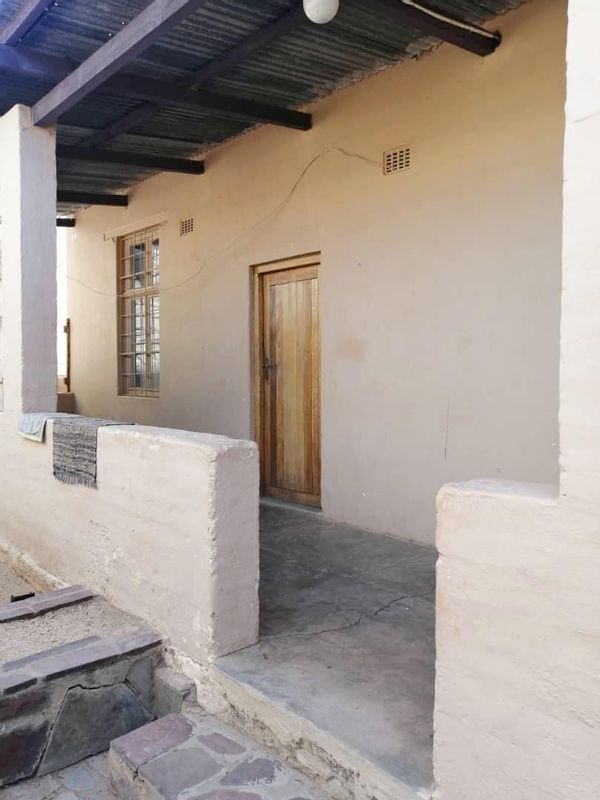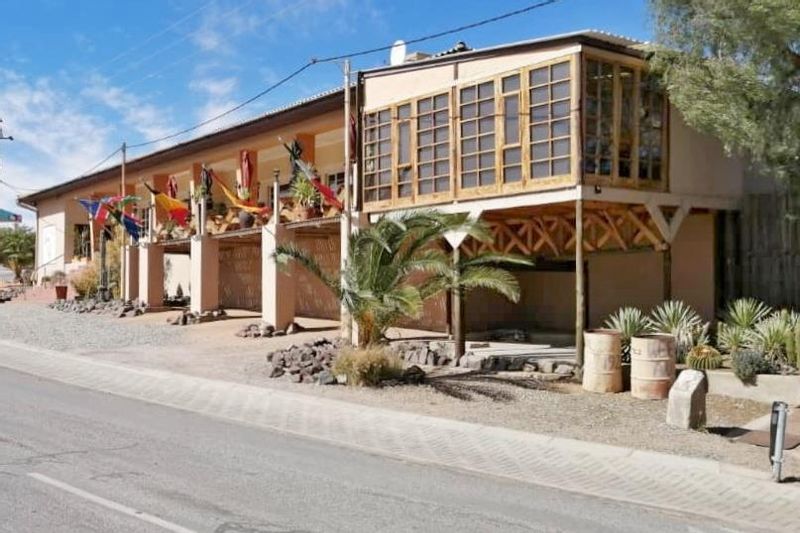 Property Details
N$ 19 800 000
Aus is a popular stop over from where various sightseeing tours can be undertaken, like the Desert Horses, and the tourist attractions in and around Luderitz
The hotel is a well-known landmark in the south of Namibia, and has an excellent rating worldwide for its cleanliness, cuisine, and great service. It has won several prestigious service excellence awards on world renowned systems
The property is in very good state of repair and offers:
27 rooms
Bar, restaurant and Beer Garden
Conference facilities
The operation and building is sold as a running concern, LOCK, STOCK AND BARREL, inclusive of operational inventory/stock
CC REGISTERED
IN TOTAL THE BUSINESS OFFERS:
Main building: (approx. 355sqm)
- Dining room with buffet area
- Kitchen with extractor canopy and extraction system
- Scullery
- Storeroom
- formal lounge/ reading room with fireplace
- Old world charm bar with bar counter and scullery sink
- Wheelchair friendly bathroom
- Ladies and gent's bathrooms
- Office / reception
- Cake station
- Passage
- Linen storeroom
- Beer garden (with own ladies and gent's bathroom)
- Staff bathroom facilities
Guestroom wing: 14 Rooms (approx. 416,00sqm)
- Rooms fitted with ceiling mounted fans
- Rooms fitted with wall mounted heaters
- Cabling for television sets in place (television sets not included)
- Reception area with server facilities
- Covered entrance stoep
- On-suite bathrooms
- 13 guestrooms all on-suite (1 wheelchair friendly room)
- Family unit with kitchenette and on-suite bathroom
- Coffee stations provided
Stoep area (approx. 101,00sqm)
- The stoep is located to the front of the main building
Enclosed sunroom (approx. 33,00sqm)
- Facility of timber construction and serves as shelter to the stoep area
- Restaurant indoor seating
Outbuilding (approx. 294,00sqm added stoep area 28,00sqm)
- Conference facilities
- Airconditioning and fireplace
- Kitchenette
- Scullery
- Office
- Archive and storage facilities
- Garages / storage
Guest rooms: 8 Double rooms (approx. 147,00sqm)
- Fairly new block
- Rooms have ceiling mounted electric fans
- Wall mounted heaters
- Coffee stations have been provided.
- On-suite bathrooms
- Covered stoep area
Guest rooms: 5 Bedrooms (approx. 221sqm)
- New addition to hotel
- Coffee stations have been provided
- 4 Bathrooms
- Covered stoep areas
- Plenty of open and safe parking space
- Could be utilised as self-catering unit
- 5 rooms and 9 beds
- One section comprises as family unit
Outbuilding (approx. 114,00sqm)
- Storage facilities
- Maintenance / workshop facilities
- Cleaning material / laundry room
- Staff rest room
- Staff facilities
- Locker room
- Covered stoep area
Cottage (approx. 51,00sqm)
- Caretaker / supervisor cottage
- Lounge
- Kitchenette
- Bedroom and bathroom
- Covered stoep area
Laundry (approx. 26,00sqm)
- The laundry comprises one big area, serving as laundry- and ironing area.
Lean-to roof (approx. 16,00sqm)
- Located over the recently installed cool / freezer room
Timber deck (approx. 55,00sqm)
- The timber deck is located to the front of the stoep and serves as an extension of the open dining area. It comprises a timber deck on a steel structure, with balustrades.
Other improvements:
- Boundary / screen / terrace walls
- Steel / wire / timber fencing
- Steel gates / paving / drainage system
- 2 x Water tanks of 10 000ltr each (should town water not be available)
- Water pressure booster pump
- Big off-grid generator standby system, Volvo diesel engine driven backup 3-phase 100 kVA, 600 litre diesel tank has been installed
- CCTV camera system in main building / restaurant areas
- Fire prevention and security systems
- Beer garden with own ablution facilities
- Safe on-site parking
- Gas cylinder cage
- Water heating systems
- Water purification system
- Cool and freezer room
- Landscaping and paved courtyards
- Hansa booking system
- Registered with HAN (Hospitality Association of Namibia)
Property Features
Property Type Commercial
Beds 28
Bath 27
Building Size 1,771m²
Stand Size 3,788m²
Living Area 5
Study 1
Location
Enquiry
Interested in property 2021698? Please fill in your details below, and we will contact you as soon as possible.
Property Alerts
Receive email alerts for properties matching your criteria.
Subscribe